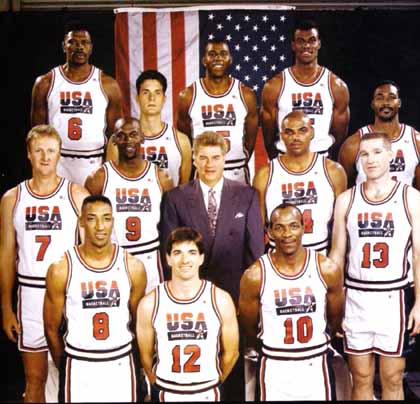 This is without doubt the best time of the year. Most fantasy sides have a best 22 full of premiums and are looking to what the future may hold, either for an inordinately high rank or taking home the league cup! Today I'm going to throw up some advice on what is the best way to go about bettering your side from a full set of 22 premiums.
Early Thoughts
There are two simplistic ways of looking at how to better your 22 premium set-up. One is to upgrade the most unreliable premium, to someone in form. An example of this would be trading Nick Riewoldt to Brent Harvey. The other option to strengthening your side is to build a strong bench so that you can ward off the consequences of a late out.
Hypothetical Trades
 Riewoldt to Harvey & Swan to Rockliff (Paying at $170,000)

Langford to Jaensch & Hallahan to Adams (Paying at $217,000)
Sideways Trading Strategy
Under the hypothetical move above, we must first consider what this trade is likely to produce for us points wise. Thus we need to determine a number of factors including; draw, recent average against upcoming opponents, recent average, seasonal average, break evens and the likelihood of injury/suspension/resting. Now given there isn't much reason to provide an extreme analysis about a hypothetical move, I will give rough predictions in each case, but these considerations should very much be high in the thinking process of trade planning, especially from here on in.
Riewoldt and Swan are two players who started the season priced at the height of their classifications, and have since gone on to average 92.4 and 101 points per game respectively. In their last five matches, that average drops for the Saints captain to 69.2ppg and grows to 109.8 for the x-Brownlow medallist. The trade targets are Harvey and Rockliff, who are enjoying fantastic seasons averaging 101.5 (9.3ppg better than Riewoldt) and 127.4 (26.4ppg better than Swan). In their last five they average 103.2 (34ppg better than Riewoldt) and 126.6 (16.8ppg better than Swan). So in essence we are looking at;
Riewoldt (Seasonal average+Last 5 game average/2) + Swan (Seasonal average+Last 5 game average/2)

= 80.8+105.4=186.2

v

Harvey (Seasonal average+Last 5 game average/2) + Rockliff (Seasonal average+Last 5 game average/2)

= 102.3+127=229.3

"Difference equals 43.1 points per game"
 Bench Upgrading
Now under the current hypothetical move above, Langford to Jaensch and Hallahan to Adams, it's far more difficult to get a reading on what their worth to the team will be. Using the method of, "Seasonal average+Last 5 game average/2" to extrapolate a predicted average, the Langford to Jaensch move would create an extra 24ppg (69ppg from Langford as opposed to Jaensch's 93ppg, disclosing the injury enforced 45) whilst Hallahan to Adams would also create an extra 8ppg (72 as opposed to 80ppg) plus the added dual position link. It's difficult to determine the worth of these moves and the worth of the dual position link without the view of hindsight, as the moves could prove worthless if you have a perfect run without any form of ailment to any of your onfield stars. Nonetheless this rarely, if ever occurs, so the expectation is that this move will have strong long term value.
Final Analysis
It's difficult to conclude in this situation, as all good questions should be. It's a risk v reward approach, as most fantasy sports are. For every three weeks of having no injury, suspension or late out issues, the sideways moves should prove to be the best moves for strengthening your side, equating to 129.3ppg better. But if we are relying on our back up every two weeks, the upgraded bench may prove to be the strongest move as not only would it allow for you to swap around the upcoming fixtures (an example being potentially benching Johnson in Round 21 against the Crowley tag), but it also gives you peace of mind that a; My player will be picked each and every week and b; I can expect a strong score from my player. It's definitely a horses for courses approach and I don't think there's any real right or wrong answer. Personally because I don't own the likes of Rockliff and Harvey, I'd look to sideways my under performing keepers because I think that may be hurting me more long term, but all it takes is for an Ablett+Hallahan late out to have the strong bench working in my favour big time! Anyway let me know what you think in the comments below!
Loading ...
So what do you guys think? Remember to give me a follow on twitter @B_Gogos and tune into AFL Fantasy Radio Live at 7PM this Friday! Ask questions using the #FantasyFM and we'll answer them in the lead up to the game and then continue with a fantasy commentary during the game! Good luck with all your fantasy sides this weekend!