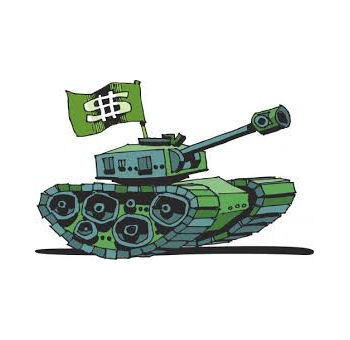 Hi all,
For those of you who have followed this thread, I hope it has kept you amused at least as I have tried out my plan of 'tanking' round 8 by selecting the majority of my starting premiums from the round 8 bye teams of Collingwood, Geelong, Gold Coast, North Melbourne, Adelaide and Richmond.
It meant I was always gonna have a shocker in round 8, but I hoped to win the majority of my 9 and 10 matchups and also have a 'completed' side for round 11 onwards. Also it meant I have had more of the established DT stars than most sides. As previously mentioned, this plan was to give me the best chance of winning my leagues in RDT, not chase the overall ranking. I entered the bye period in 501st position overall with the following side and ranked 12th in my main league:
| | |
| --- | --- |
| McVeigh | Langford |
| Swallow | McDnld |
| Bartel |   |
| Suckling |   |
| Jaensch |   |
| Langdon |   |
| Stevie J | Dunstan |
| Ablett | Hallahan |
| Pendles |   |
| Beams |   |
| Swan |   |
| Polec |   |
| Crouch |   |
| Cunninghm |   |
| Jacobs | Currie |
| Sandi | King |
| Danger |   |
| Dusty | Loyd |
| Wright | JKH |
| Harvey |   |
| Varcoe |   |
| Higgins |   |
At this stage I had just over $160,000 in the kitty and 19 trades left.
I used 3 trades each week over the byes, so that means another 9 gone leaving me with 10 trades left. My round by round scores were:
Round 8                830
Round 9                2012
Round 10              1762
My ranking has slipped to 2306 but I have climbed to 4th in my main league and have the following side with $298,000 in the bank:
| | |
| --- | --- |
| McVeigh | Langford |
| Swallow | Bews |
| Bartel |   |
| Suckling |   |
| Jaensch |   |
| Smith |   |
| Stevie J | Langdon |
| Ablett | Hartung |
| Pendles |   |
| Beams |   |
| Swan |   |
| Jelwood |   |
| Goddard |   |
| Hallahan |   |
| Jacobs | Currie |
| Sandi | King |
| Danger |   |
| Dusty | Loyd |
| Parker | Ambrose |
| Harvey |   |
| Cloke |   |
| Higgins |   |
So with one more trade this week of Langford to Rockliff (just able to afford it by $3,000!) my 'bye finished' side with 9 trades left is:
By no means is this a perfect side, Cloke is the biggest issue IN my side and Kade Simpson is the biggest issue OUT of my side. I will be waiting for Zorko to bottom out after a few more games at circa $340k then will add him as my F6 with Cloke relegated to F7. If Charlie Cameron is named this week (and I expect he will be) I may need to consider an early cull of Ambrose or S. Lloyd this week to get CC in and free up the cash to turn the other forward rook into Zorko in two weeks or so.
Kade Simpson will be harder to get in, given we will have a very cheap Sam Mitchell coming up in about 5-6 weeks and I already have Langdon/Suckling fighting it out for the D6 spot. I think the Beard will be a future 'luxury' trade if I don't cop any injuries in my defenders.
The other hole in my side is R3. In hindsight rather than Cloke maybe I should have thought harder about getting a fwd/ruck in like Dixon to provide cover on the two lines? Big Sauce and even bigger Sandi have been awesome for me from the get go but it is very hopeful to think they wont have a rest at some stage this year. If only big Cox was still a fwd/ruck that would make life a lot easier!
Anyways I guess this tanking strategy can only be determined by how well I fare in my leagues at seasons end, looking at most of the sides I have seen in my leagues I think I have managed to gain a few weeks advantage on most as every other team seems to have a few rooks in their starting 22 after they scrambled to field 18 each week of the byes.
Cheers for those who have followed and commented throughout this short series, like I always say my thinking isn't for everyone but if I can at least present a different set of ideas then I reckon I have done my job. That's the beauty of dream team – there is no right or wrong, just hopeful predictions that sometimes work.
Except for anyone who ever picked big Presti back in the day – that WAS wrong.
And yes as an Eagles fan I am still dark we lost on the weekend to the Pies (hence the above statement) – but what a great game of footy it was to watch.
Cheers
@Lefty113