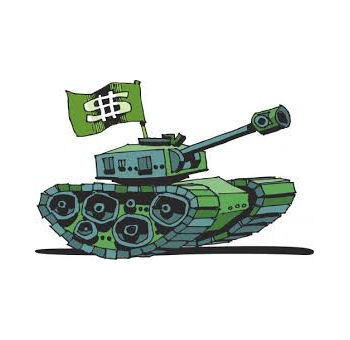 Hi all,
The pressures of real life have conspired to keep me busier than Toby Greene's legal team this week so this will be a short piece.
For those that have missed the first two weeks of this post, this is all about a MBR strategy that threw Round 8 in the hope of fielding stronger sides in 9 and 10 than most teams and having a completed side faster and with less trades than those trying to manage 18 on the park each week during the byes.
With $169,500 in the kitty and ranked 501 overall, my 'team' last week looked like this:
| | |
| --- | --- |
| McVeigh | Langford |
| Swallow | Langdon |
| Bartel |   |
| Suckling |   |
| Jaensch |   |
| Smith |   |
| Stevie J | Lloyd |
| Ablett | Hallahan |
| Pendles |   |
| Beams |   |
| Swan |   |
| Polec |   |
| Crouch |   |
| Cunninghm |   |
| Jacobs | Currie |
| Sandi | King |
| Danger |   |
| Dusty | Loyd |
| Wright | JKH |
| Harvey |   |
| Cloke |   |
| Higgins |   |
"Might get lucky and scrape to 850 I reckon!"
Well I was pretty much bang on – 830 was the pitiful tally for Lefty DT and I slid down to 5,752 overall. Ouch! But like I have said throughout this series – I am focused on head to head league results this year and one bad round is only a blip.
So onto this weeks trade plans :
Trading Out
Polec, Cunningham and Kennedy-Harris are the rooks getting culled this week. Yes, JKH has probably got a little bit of cash left in him but I want to move on his replacement this week and the other 2 are pretty much topped out.
Trading In
Goddard – huge average of 111 when you take out his injury affected total in round 4. Priced about $100k under this at the moment and the Bombers have a nice draw home.
Joel Selwood – has a large break even of 127 and hasn't set the world on fire yet this year. Eerily similar to last year when he smashed it after the byes, I am backing him in to improve and happy to pay less than $470k for him.
Cloke – even more so than Selwood has been way down on form this year, however the Pies have a great draw coming up and I believe he can get continue his last 3 rounds average of a tick under 90 at least.
So after trades this week my team is as follows_
Looks a hell of a lot better than last week!
The early return of Jaensch (last year I traded out Scotland when he was supposed to miss a month with a similar injury so I wanted to give Jaensch a week or two in case he also came back early) has meant I will likely be fielding 22 this week, of which 3 are rookies – Langdon, Crouch and S Lloyd. I know it is only the best 18, but this should ensure I get a high ranking particularly with the captains loophole allowing a double chance at a good captain score and any under performers/ subbed players not counting towards my round score. Also having an abundance of the round 8 uber premo's should help as well I hope.
Next week
Langford and Hallahan are now at least another game away from realistic culling time so I may need to reassess my planned 3 trades in round 10 as they wont be close to topped out until at least Round 11. J Lloyd, S Lloyd and maybe Crouch could be the ones to make way but it all depends on this weeks performances and teams.
With only McVeigh (Suckling comes in), Goddard (Hallahan comes in) and Sandi (Currie please??) missing next week I should be close to another best 18 from 22 scenario even with bringing in Goddard this week.
Anyway lets see how this week goes, anything under 1800 would be very disappointing with this line up and with a bit of luck I should jump back up the rankings over the next 2 weeks.
Cheers
@Lefty113