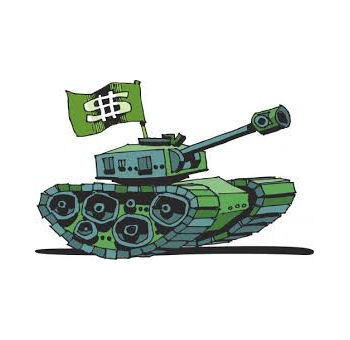 Hi all,
Welcome back to my series of posts where will monitor my success/failure through the bye rounds after choosing to 'tank' round 8 by selecting most of my premiums from that round's bye.
After last weeks dismal 830 and sliding nearly 5000 places it was looking pretty bad (awful really) for the success of the plan, but thankfully Round 9 played out pretty much how I hoped. The late withdrawal of Rockliff, vests to popular playing rooks like Crouch, JKH, Robertson, the horror game of Zorko and poor games from popular non-round 8's in N Roo, Montagna and Dunstan  all helped me with my heavy Round 8 player bias and 22 playing on the field.
I scored 2012 which was above what I had hoped for, largely thanks to big scores from Boomer, GAJ , Danger and Jelwood (good trade last week!) My team was :
In the end, Stevie J, McVeigh, Wright and Clokes scores didn't count towards my final tally – that's almost $1,900,000 worth of players that contributed nothing! I also played safe and kept Beam's 107 as my captain score, GAJ was my option but in the end I didn't want to be greedy (and an evil part of me was hoping for a poor day from the little master but no such luck)
So this week I shot back up the rankings to be 3,232 overall which was a climb of 2520 places from last weeks big fall from grace. Not surprisingly I won all my head to head leagues which means I am 5/10 over the bye rounds now.
Round 10 plans
Without trying to sound cocky my biggest problem this week is apart from Crouch (breakeven of 88) I don't really have any obvious players to trade out. Ambrose, Lloyd, Lloyd and Langdon are all on negative or single figure breakevens after their scores on the weekend, Langford and Hallahan come in this week with negative breakevens as well!
With just under $100,000 in the bank Crouch can't be upgraded so I guess as long as he is named I will be downgrading him to Billy Hartung.
Its after this trade that I have a few decisions to make.
Jed Bews and Charlie Cameron both looked pretty good on the weekend and look to be really solid downgrade targets (depending on Jeppa's Juniors of course). I also really want Rocky and Luke Parker into my side by next week but with both of those players having a bye this week it makes things a little tricky.
With his last 2 scores of 57 and 68, Matty Wright with his breakeven of 119 is firmly in my sights now to move on. It feels a little bit sideways, but going Crouch to Hartung gives me the cash to go Wright to any of Parker/Gray/Dalhaus. This is where the bloody byes force us to make decisions – I think Parker is the best of those but he does have the bye this week. However, due to my team's set up, even with getting Parker I will still have 21 likely starters this week with Lloyd, Hartung, Hallahan and Langdon the only rookies in that so I am pretty confident of being able to cover him this week.
That would give me the following side this week :
Round 11
Next week I would then be looking to go Langford to Bews and J Lloyd to Rockliff -I am not too worried long term about Bew's job security as he would be D8 behind Suckling/Langdon anyway and I think Rocky has proven himself to be a top 8 mid contender and with his low breakeven now seems a good time to jump on.
The only issue with this plan is I will miss out on Charlie Cameron who would be a logical downgrade for Lloyd or Ambrose – I know it's only one game but his tackling and pressure was pretty impressive. I am only using 2 trades (at this stage) this week so there is a part of me contemplating Ambrose down to Cameron this week as even that $90k would be handy – yes I know it is early to cull Ambrose but sometimes you need to trust your instincts…..
Anyway good luck all – only one more week of this bye madness to go thank god!
As always feel free to send me a message
@Lefty113
Cheers