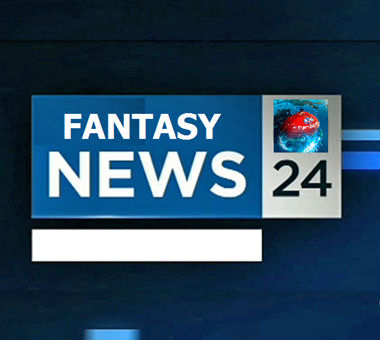 A quick round-up of the happenings in the footy world, with a fantasy spin.
The Selection Conundrum
On Wednesday night, the Geelong Cats released their team to the general public. Hamish McIntosh has been named with no notable backup, so what does this mean for our fantasy sides. AFL Reporter Ben Guthrie had this to say on the named side;
"The Cats' skipper will be joined in the team by ruckman Hamish McIntosh, who is set to make his long-awaited debut in the blue and white hoops. Geelong has opted to go with the pairing of McIntosh and Mark Blicavs, while Dawson Simpson has been named as an emergency. McIntosh last played an AFL game in round 7, 2012 for North Melbourne, with knee and Achilles injuries interrupting his Geelong career since."
Ben Says: Hamish is tremendous value without doubt. Priced at $297,800 in RDT and $344,700 in AFL Fantasy, McIntosh will for the first time pull on the blue and white hoops this Thursday. He has previous averaged 90 over 22 games in 2009 and 80 over 20 games in the following season. When on song, Hamish is a premium ruck. The issues lie in his terrible durability and the selection pressure he'll have coming his way from emergency Dawson Simpson. In an interview with Scott last month (which can be read here), Scott 'guaranteed' that neither of them would play a full season. This suggests that whilst Hamish might be perceived as number 1, don't expect more than 16-18 games out of him. Simpson will get his fair share of time as the number 1 ruck; to not only develop himself, but rest an injury plagued Hamish at opportune times. Will he score well with no Simpson this week? He certainly will. Will he be dependable later on in the season, no one can be quite so sure.
EDIT: Simpson Late IN, don't have high expectations of Hamish
The Bartel Rollercoaster Opens Tonight
Getting ready for his 250th match, Brownlow and Norm Smith Medallist Jimmy Bartel spoke to the media and had this to say on his role for the season ahead.
"My role will probably change from week to week. That's all part of the fun of it."
Ben Says: Now in all fairness Jimmy has been very versatile throughout his career. Many have questioned whether he's worthy of having back, midfield and forward eligibility at stages. Nonetheless for the vast majority of his seasons he has continually played a similar role from week to week. Last season he was in defence, the year before he played in the forward line, and not long before that he was playing in the middle. Nowadays it seems he might play a bit of everything within a game, let alone a season. This will likely lead to up and down scoring from the $519,000 (RDT) and $514,900 (AFL Fantasy) priced back eligible 30 year old. He's good enough to deal with it, but due to his general scoring patterns which have seen him decrease his yearly output slightly yet consistently since reaching his peak in 2007, he may prove to be a better upgrade target.
Swallow Standing Up
Guy McKenna's press conference after their first up win against the Tigers, spoke candidly about what Swallow produced and in turn the importance he places on the former number 1 pick.
"I'd almost say he turned the game for us. A couple of his dashes off half-back, through the wing when everyone was almost looking for an inspiration and we'd normally turn to the fella that wears number nine (Ablett), but I thought Junior's (Swallow's) ability to stand up was pivotal. I thought he got us going."
Ben Says: David Swallow demanded praise after a barnstorming second half which helped him to a stellar 115 points. He spent large portions of the last term in a half forward role, which he later suggested was far from premeditated as he lacked opportunities to get into the midfield rotations. On this performance, given he's priced at an average of 69 in both competitions, he's someone everyone will be keen to have heading into the first price rise. Watch him in Round 2 if you don't currently have him and if he's getting solid midfield minutes, use a trade to get this star in!
Team Selection News
 Essendon v North Melbourne

Bombers
Hibberd– has pulled up well from his hamstring injury earlier in the preseason. Will be right and ready to go off the half back flank for the Bombers. Grab him if you're keen for a point of difference top 10 back!
Ambrose– came from the clouds to be picked! Rookie priced, Patrick plays as a half forward with a massive engine (recorded a 16.3 beep test 12 months ago). Don't expect his job security to be awfully high,
Gleeson– playing a half back wing role and looks a genuine option for the midfield bench. Thompson is very keen on him and given the fact that he's had two years to develop on the Bombers list, the time is now for Michael to shine!
Z Merrett– likely substitute role but that might not be a defining factor in slotting him on your forward bench early! He's averaged very high points per minute and given his undeniable talent, it may just be a matter of time before he's rated a best 18 player.
Kangaroos
McDonald– named on the bench but expect him to play a full game. Another no brainer pick.
Goldstein– Todd's scoring levels may well be determined by the second ruck position. Given Daniel hasn't been picked, you'd think Todd is a good option for the Fantasy free hit and maybe beyond.
Currie– missed out on selection this time around, but given the absolute dearth of options it may be best to hold. He's close to a game and will get one sooner rather than later.
Hawthorn v Brisbane
Hawks
O'Brien– great for the full forward to get an early season debut. Don't expect his job security to be awfully high, especially when the more seasoned players start entering the fray.
Wanganeen– priced as cheap as they come, Derrick is a realistic option for your midfield benches. He produced an incredible 109 against the Roos in NAB3 off half back.
Langford– named on the field in the on ballers column. Really enough said, throw that key away!
Lions
Taylor– wow the fact that this guy has been picked after a less than perfect preseason, shows the incredible amount of faith the lions have in him. Mid/fwd eligible, he averaged 31 touches in the TAC Cup last season. Get on NOW!
Aish– this kid has great job security and reasonable scoring potential but unfortunately comes at a premium price. Expect a 70 average from James, and although he won't be the most picked rookie this season, he may well prove to be the best.
St Kilda v Melbourne
Saints
Hickey– no Longer means ruck minutes aplomb for this youngster. Given it seems he'll be entrusted with the sole role, he has to be considered.
Dunstan– named in the middle of the park, he's just about got to be a lock for the beginning of the season. Luke has great job security and is a decent chance to get off to a stellar start against the Dees.
Billings– Jack gets a run but expect him to receive the green vest in his debut. Given his preseason was far from perfect, I'd avoid early on.
Demons
Watts- Jack has been named in the middle, as Roos suggested he would play. Cheap stats should be on offer against the Saints so he certainly has to be considered, especially with the free hit in mind.
Tyson- named in the middle, Dom will be on-ball all game long. Need I say anymore after that preseason, another one we can lose the key with.
Georgieu- Alexis gets his chance off the rookie list. Expect him to man one of the Saints smaller forwards throughout this encounter. A quality performance by him will see his job security sky rocket.
Michie- starting on the bench I think we all know exactly what Viv can provide this season. Expect solid numbers, because the ex-Docker will deliver!
Kennedy-Harris- expect Jay to get off to a great start in his new Red & Blue uniform. Starting on the bench, Jay may be a candidate for the green vest.
West Coast v Western Bulldogs
Eagles
Ellis- named off the half back flank, expect Xavier to produce another quality performance after his perfect preseason. Very startable, especially in the wide expanses of Patterson's Stadium.
Sheed- named on the extended bench, so wait to see whether he's named or not. Certainly worthy of consideration for those looking for a little point of difference.
Naitanui- named on the extended bench. Will play solid minutes, but will also be brought back slowly and as a byproduct don't expect the same time on ground as usual.
Bulldogs
Higgins- on the half forward flank, Shaun will almost certainly play half back. Like Ellis, given the wide expanses he has to find space, be expectant of a good score from the injury plagued Dog.
Honeychurch- named on the extended bench. Expect him to get a green vest if named in the final 22. Avoid at this stage.
Thanks for reading. Remember to follow me @B_Gogos! Just a heads up that you can find the live AFL Fantasy Radio here from 7PM onwards Friday night. Be sure to tune in for some quality content!