Tbetta's Bulletin – Episode 003
The NAB Challenge is finally underway, and Tbetta is joined by Jeppa in Joondalup to watch the pre-season derby and chat about the all the fantasy relevant players so far.

Audio clip: Adobe Flash Player (version 9 or above) is required to play this audio clip. Download the latest version here. You also need to have JavaScript enabled in your browser.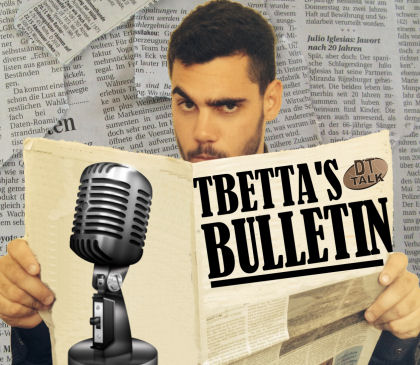 We're now into the NAB Challenge games, so we've finally got some concrete data to sift through and tons of fantasy relevant players to ponder.
Jeppa (@JeppaDT on Twitter) joined me in Joondalup to watch the pre-season Derby – and the Eagles reign victorious – before we headed back to DT Talk HQ to bring you the Newsdesk, recap the West Coast/Freo game and discuss all the relevant players from the NAB Challenge thus far.
Audio clip: Adobe Flash Player (version 9 or above) is required to play this audio clip. Download the latest version here. You also need to have JavaScript enabled in your browser.