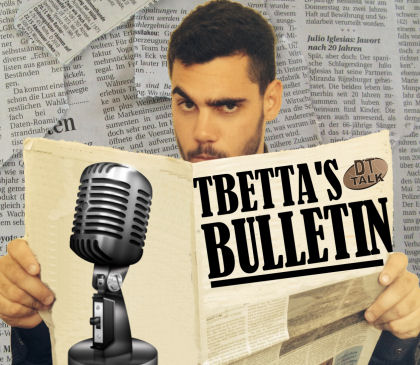 The big focus post Round 6 is the dreaded Bye Situation, so it's lucky we've brought Mong (@robbiethemong) into the DT Talk HQ studios to help us nut out the best way to go about it. We work our way through all the regular content in what turned out to be a monster Pod, plus the Trade Station and Mongbet!
Couple of things post-pod to mention:
1) North actually sent out a tag last week – Levi Greenwood went to Mundy, but had roughly no effectas Mundy cruised to 123 DT points. I'm not worried.
2) I mentioned Lefty's (@Lefty113) intriguing Bye situation – he's chalked up a full post justifying it! A very interesting read, catch it here.
3) I've been getting a few tweets about the Bullets lately – sorry guys, don't have the time! I am, however, writing a couple of low-key weekly articles for the Real DT Assistant Coach – the good news is, for those that haven't subscribed, you can catch these all on the free Footy Live app!
Audio clip: Adobe Flash Player (version 9 or above) is required to play this audio clip. Download the latest version here. You also need to have JavaScript enabled in your browser.