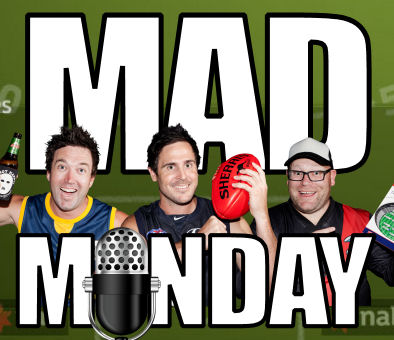 We're back for our sixth pre-season Mad Monday podcast on the verge of the 2014 AFL Fantasy season opening for 2014! Subscribe now in iTunes and feel free to give us a rating and comment.
This Mad Monday we talk about:
The launch of AFL Fantasy last week
Some injury news this pre-season
We look at some fantasy relevant players from Adelaide, Brisbane and Carlton
Audio clip: Adobe Flash Player (version 9 or above) is required to play this audio clip. Download the latest version here. You also need to have JavaScript enabled in your browser.
Thanks for listening! We'll take a couple of weeks off to enjoy the Xmas and New Years festivities. Feedback is always appreciated. Hit us up in the comments here and if you're feeling nice, a review on the iTunes page would be great!