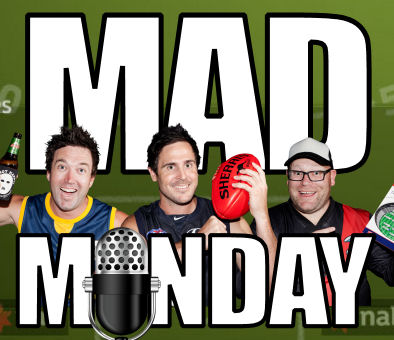 Listen in now to the fourteenth DT TALK Mad Monday Podcast ahead of the DT Grand Finals. We chat DT for about 20 minutes every Monday arvo, so make us part of your Monday evening or Tuesday commute! Subscribe now in iTunes and feel free to give us a rating and comment.
This Mad Monday we talk about:
Around the grounds… and none of us are playing in the GF.
+3 votes, -3 votes.
Looking ahead to the Grand Final
We answer a few questions… but generally just talk sh*t.
Big thanks to all who came out to the meet-up – especially Nathan Wheldon (aka Hairy Beard) for his awesome gig. The crowd singing along to You're the Voice was epic!
Join our SuperCoach Finals league (code: 664481).
Audio clip: Adobe Flash Player (version 9 or above) is required to play this audio clip. Download the latest version here. You also need to have JavaScript enabled in your browser.
Any feedback would be greatly appreciated… what do you want to hear from a Monday evening DT Talk Podcast? Let us know in the comments.