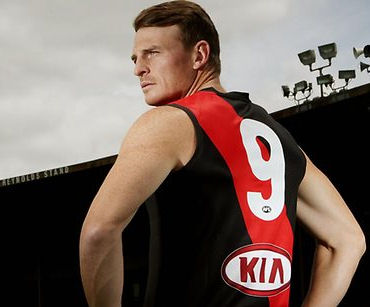 With the MBR's approaching we are all trying to settle our teams for finals, but who should we be looking for? The player with the best finals' draw? Or the player that's the most consistent? Or the player averaging the most? I thought why not compile these in to one ranking system. I have started with defenders this week and hope to continue with midfielders, rucks and forwards. The players I have ranked are the top nine averaging defenders after round nine (excluding Ibbotson).
The basics of the ranking system:
Average 2013: This is the player's current average as of round nine.
100+ scores given up by opponents: This is the combined average of 100+ scores given up by the four teams that player plays during rounds 20 through to 23. (E.g. Essendon plays West Coast, North Melbourne, Carlton and Richmond which would give the score of 1.88+2.77+2.44+3.11=10.2)
Average @ Ground: This is the player average across all the ground they will play during rounds 20 through to 23. (The average is the player last three scores at each ground averaged out.)
Standard Deviation: This is a measure of how consistent the player has been this year, because we definitely don't want someone like Hartless in finals because you're bound to get a 30 with every ton.
Ranking score: This is the complete ranking score accounting for all the above criteria it is calculated as follows: ((Average)+(100+ scores)+ (average @ ground))– (standard deviation).
One thing I found the most interesting was that was how high Bryce Gibbs came in my rankings seeing as he ranked 8th on Average points but was 3rd overall in my rankings. Another thing to note was that we probably shouldn't put any one particular preference when selecting our upgrade targets but look across the board so we have covered all bases come finals.
Thanks for reading hopefully you find it helpful and feel free to ask any questions via twitter @Joseph_Swan.