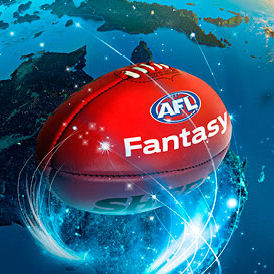 It was about this time last year we heard the rule changes for the 2013 season and I wrote an article all for it. There was plenty of debate and complaining at the time, however I think we have all moved on. Now we have some more changes to look forward to. The game is ever evolving and in my opinion, a fresh game is a good game. However when you weigh up the positives and negatives, I'm not so sure I'm as happy about this move and I believe they have missed a chance to implement something of similar ilk, but more effective. Let's take a look at the biggest differences to begin with…
Rookies
As I'm sure everyone knows by now, rookie prices have soared. The basic premise is that the rookies we must buy to increase our team's worth, cost a much higher portion of our overall budget than they used to. Basically we should have less cash to spend on premos, encouraging the selection of mid-pricers and create greater differentials between teams. My thoughts? It isn't going to happen. Whilst the idea is ok, there are a few problems. Firstly, with the amount of my team posts, podcasts, and pre-season articles to help find the best players, everyone will go in with similar teams as a general consensus is reached. There is always going to be an ideal way to spend your budget, and increasing rookie prices won't change the fact that all the hidden gems are uncovered. We will have the best in the business identifying the best rookies and players returning from injury to pick at cheaper prices, resulting in us selecting very similar cash cows. As always! The new changes also mean that even though they were expensive before, the top draft picks will hardly ever get a look in to people's starting teams. Even though everyone had him, it was fantastic being able to watch O'Meara every week and see him rack up. Hogan will be a forgotten man now, and guys like Jack Billings may fall of the radar. Ok it may make a slight point of difference for those who want to back the top draft picks, but I think that differential was there last season when Whitfield was over 180k. 260k is surely excessive.
Premiums
I truly believe that this is where players make or break their season. We usually all have the same rookies, however there are such massive differences between the top few hundred teams and the rest. Why is that? The challenge of picking the competitions best players for each new season. This is the art of AFL Fantasy and as much as you can write about players, there will always be some high flyers and busts. It's what makes the game so great. What I'm actually going to say here is that things haven't really changed much as far as premos go. I have done a very rough draft and come up with 14 premiums, very similar to previous seasons. There should be enough value rookies and cheapos (What are we going to call guys like Bock?) to allow for a similar spread of the budget as previous seasons. In fact the budget has increased much more than premiums have (an extra 4.16% to be precise), so this I'm happy about! However it does rule out the addition of midpricers, a facet of the game which is very hard to make use of, but something I will touch on soon. The basic point is at the moment, we shouldn't panic. You'll be able to select roughly the same amount of premiums as always. No worries!
Midpricers
Ok, this is where it gets interesting. They were supposed to get more of a look in with the addition of extra trades last season, but that wasn't the case. They left you behind the pack anyway, as we learnt how vital it is not to waste any of those trades, no matter how many we have. This season they are meant to get another look in with the hike in rookie prices. Once again I don't think it will happen. Aside from the obvious choices in Suckling and Thomas, there is no point in taking the risk when you can spread a budget evenly with rookies and premos. If Virtual Sports really did want to make the game tougher and give midpricers a real go, the solution may have been simple. An increase in the magic number, with little or no increase in budget! Without having to make things too complicated, I think this could have been the way to go. We would have a similar selection of rookies as always, but less room for premiums. For midpricers to get a proper look in, one thing has to happen. The rookie pool needs to dry up. You increase the magic number, there is only so many good rookies you can pick, while you can't fit in as many premiums. Then what do you do. Place non-playing rookies on the bench to fit in those extra premos and cost your teams worth? Or do you go for 2 or 3 midpricers and go with one less premium, hoping they can smash last seasons average? Both are risky and this would be a much tougher call to make, possibly causing a greater differential in teams. It may also cause more of a differential towards the end of the season as the different tactics in making money show. One thing is for sure, the game would be a lot harder!
I know it's all good in theory and may not be practical, but it's certainly food for thought. We may even see further changes before the official rules are released. Either way we are stuck with expensive rookies this season and we will have to make do. To Jack Martin or not to Jack Martin… Hope you all enjoyed, bring on pre-season! Cheers.