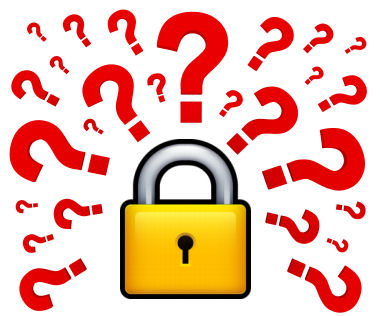 We are getting very close to the first of our partial lockouts on Friday night… there's a bit to know, so make sure you are on top of things by reading this article. No one wants to screw their teams up based on not understanding the lockouts.
WHAT IS A PARTIAL LOCKOUT?
In a nutshell, as soon as a partial lockout ticks over, players who are in your AFL Dream Team from the respective teams who the partial lockout relates to are locked away. This means; if one of these players are on the ground or on your bench, they stay there, if one is your captain or vice captain, they will be locked as that, if they are your emergency, that's what they'll be for all of round one. They cannot be change. Nor can you trade a player in from a team who is involved in the partial lockout.
HOT TIP: Make sure you check your team before each partial lockout to see that your player is where you want them and make sure they either have the "C", "VC" or "E" clicked on if you want them to have it… you won't be able to change it afterwards.
WHAT SHOULD I BE DOING BEFORE A LOCKOUT?
Get yourself switched on and change your team according to the information that is out there. For example, before each of the lockouts (partial or full) we will know some substitute players. For example, Nick Kommer is debuting for Essendon and a lot of us have Adelaide's Brad Crouch. If they are named as subs, either trade them out or make sure they are on the bench. I wouldn't be making them an emergency. If they aren't, maybe it could be safe to play them on your field as your other rookies might cop the vest and therefore you won't be able to put them on the pine. It's a fine line here though. We will also know the full teams and subs for Richmond, Carlton, Western Bulldogs and Brisbane.
HOT TIP: Don't panic and change your whole team and structure based on the teams. Trust your gut. If Crouch is the sub, put him on your bench… if he's playing, that's good enough for me. He will most likely get a few games. Don't trade him out for someone who may not be named next week.
WHAT ARE THE DATES AND TIMES I NEED TO KNOW?
Below are all of the important dates and times you need to know. The main ones are in the image… be sure to have your team ready for those lockouts. We will be keeping the site updated with all of the team news before each of the lockouts.
HOT TIP: Be at your computer for the partial lockouts… at least half an hour before so you can check final teams and make subsequent changes. The Virtual Sports servers have been great over the last couple of years, so don't expect any dropouts BUT anything can happen. Don't go banking on everything going right for these lockouts.
ALL TIMES AEDT
THURSDAY 21 MARCH
6:25pm – Teams announced for Adelaide v Essendon and Fremantle v West Coast.
FRIDAY 22 MARCH
7:10pm (approx) – Final teams (including starting subs) for Adelaide v Essendon.
8:40pm – First partial lockout goes into effect. Adelaide, Essendon, Fremantle and West Coast players locked. Crows v Bombers game starts.
SATURDAY 23 MARCH
7:40pm – Dockers v Eagles game starts.
WEDNESDAY 27 MARCH
6:25pm – Teams announced for Richmond v Carlton.
THURSDAY 28 MARCH
6:10pm (approx) – Finals teams (including starting subs) for Carlton v Richmond.
6:25pm – Teams announced for rest of the round (extended benches for Melbourne, Port Adelaide, North Melbourne, Collingwood, Hawthorn and Geelong teams).
7:40pm – Second partial lockout goes into effect. Richmond and Carlton players locked. Tigers v Blues game starts.
FRIDAY 29 MARCH
5:00pm (approx) – Sunday squads are cut to 22 players (Melbourne, Port Adelaide, North Melboure and Collingwood). Note: Hawthorn and Geelong teams will remain at squads of 25 players up until later Saturday afternoon, after the full lockout goes into effect.
SATURDAY 30 MARCH
12:10pm (approx) – Final teams (including starting subs) for Western Bulldogs v Brisbane Lions.
1:40pm – Full lockout goes into effect. All remaining players locked. Bulldogs v Lions game starts.
WHAT HAPPENS NOW?
Our teams are locked away and that's how they're going to stay until Monday evening when lockout ends. They're now in the hands of the DT Gods.
HOT TIP: Just chill out… enjoy the footy and pray hard that your players don't get injured or cop a vest. If you make a big mistake – like a rookie who doesn't look like playing, etc – then we have two trades every week to help fix it. The DT season is here! Time to obsessively check our scores and get sh*tty at players who don't touch it in the first minute of the game and we cry out FMDT!
Follow me on Twitter for plenty of updates in the lead up to the lockouts: @WarnieDT