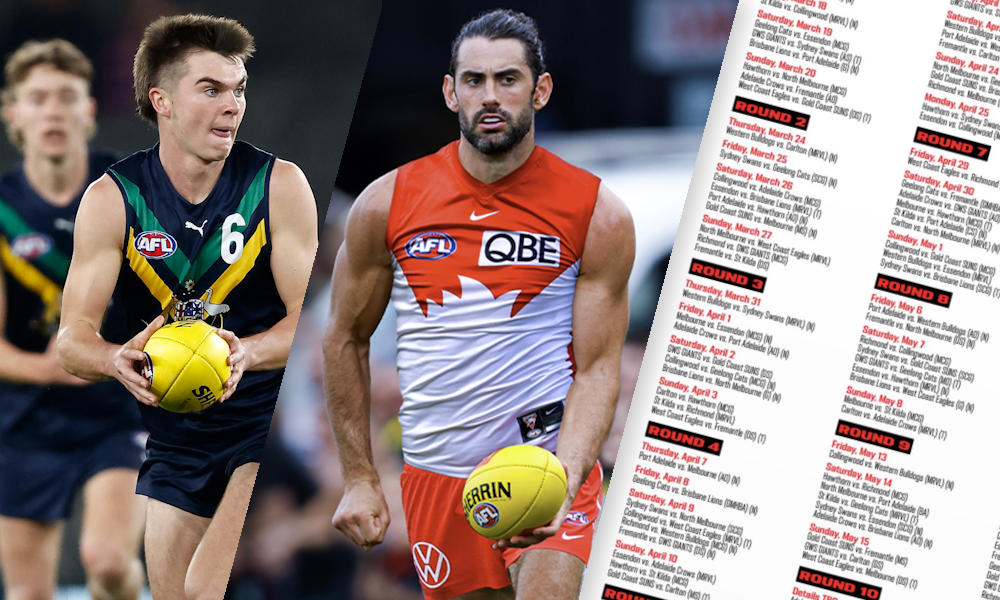 News of the 2024 fixture has dropped and the start to the year is going to be different to what we've seen before. Roy, Calvin and Warnie call an emergency podcast to chat through the Fantasy ramifications and possible solutions. One of Cal's ex-students, Colby McKercher, joins the show live in the studio ahead of next week's AFL Draft. The likely first round picks gives The Traders the lowdown on some of the best draftees that we should keep an eye on for our Fantasy teams. The boys also chat through the most relevant off-season moves.
Episode guide
1:00 – The Opening Round is changing the way AFL Fantasy will be played in 2024.
3:50 – Warnie suggests we don't play in 'Round 0'.
5:15 – How the early byes look and possible Fantasy Classic rules.
7:50 – Brodie Grundy looks like a good buy this year, can you still start him with the early bye?
11:30 – Thoughts on whether price changes include Opening Round scores.
14:00 – Tips on how you can approach your Fantasy Draft league.
18:10 – Keeper leagues might consider editing scores and including 'Round 0' scores when their club has the bye.
20:20 – The mid-season byes follow the same strucutre as 2023.
24:50 – Colby McKercher joins the show.
27:00 – Calvin taught Colby at high school including another language.
29:30 – Where did Colby rank in Fantasy Classic this year?
31:00 – Colby averaged 11.7 in his nine Coates Talent League this year.
33:30 – Roy thinks a role off half-back could be good for Fantasy in his debut season.
39:00 – The most relevant players of the trade period are ranked with Brodie Grundy at the top with Max Gawn who will also benefit from the move.
41:30 – Tristan Xerri is another ruck to consider based on Todd Goldstein moving on.
45:00 – Roy has some thoughts on his bench ruck due to the fixture.
Find the podcast