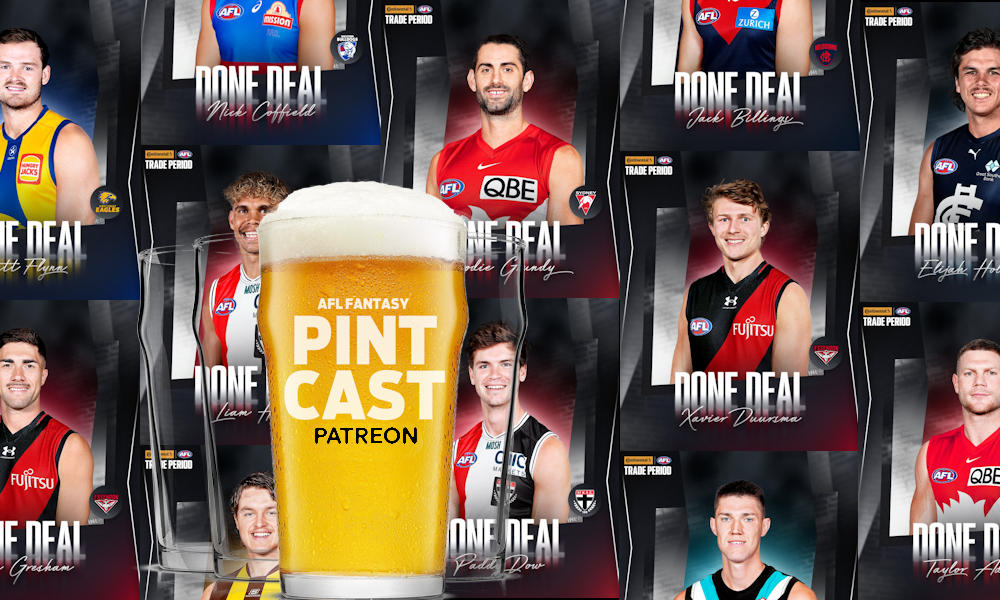 This is an episode of our Pintcast lifted from the Patreon feed that we recorded earlier this week. Roy, Calvin and Warnie got together after around a month apart to chat through the 2023 AFL Trade Period and the Fantasy fallout. The winners, losers … and the not so relevant moves are discussed! Crack open a can and enjoy the special off-season podcast where we chat about a few things that are not at all related to Fantasy.
Click here to listen on Spotify.
Click here to listen on Apple Podcasts.