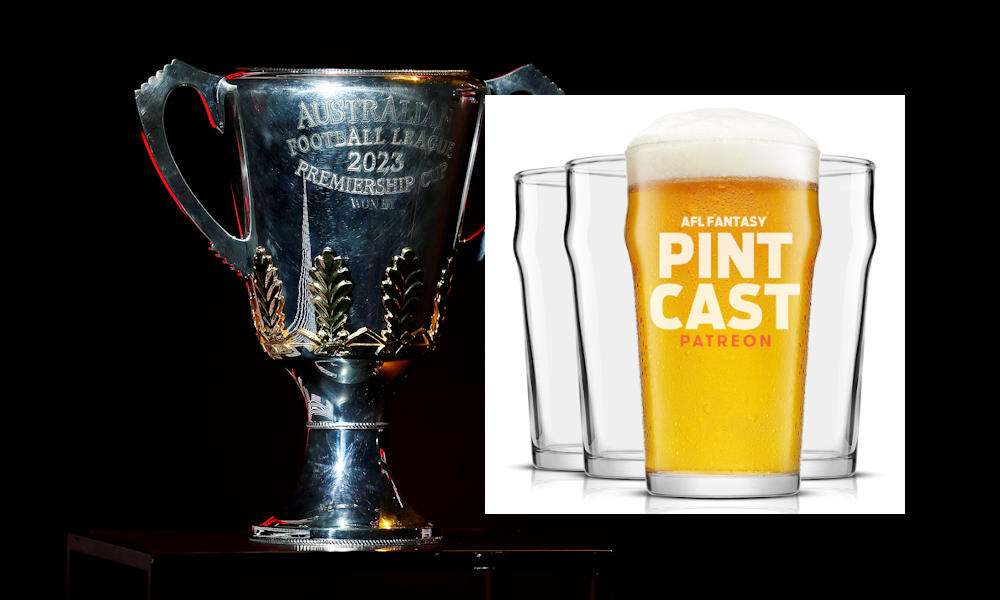 Mates who have been part of our Patreon have enjoyed our mid-week Q&A podcast which features plenty of Fantasy chat, but also a bit of general stuff with some stories.
We got back together this week to have a chinwag about the Grand Final, Brownlow … and plenty more. We also grabbed our mate Drew Jones on the phone to chat about the Fantasy Journo of the Year and why he got the award.
Click here to listen on Spotify.
Click ehre to listen on Apple Podcasts.
There's another 45 mins over on the Patreon page. If you like a bit of bonus, off the cuff, stuff from Roy, Calvin and Warnie, consider signing up to our Patreon next year. We will get it happening closer to the start of the 2024 season.
DON'T FORGET – Billing has been paused and will continue to be paused until we fire up properly for 2024. We will sporadically drop some things in here for our loyal and legendary mates who have been on board this season.
ONE MORE THING – Thanks if you've voted in the Australian Podcast Awards. We found out last week that we're in the top 20 for the Listeners' Choice award. If you haven't voted – or want to vote again – click here and search for 'AFL Fantasy with The Traders'. Make sure you click the confirmation link in the email.