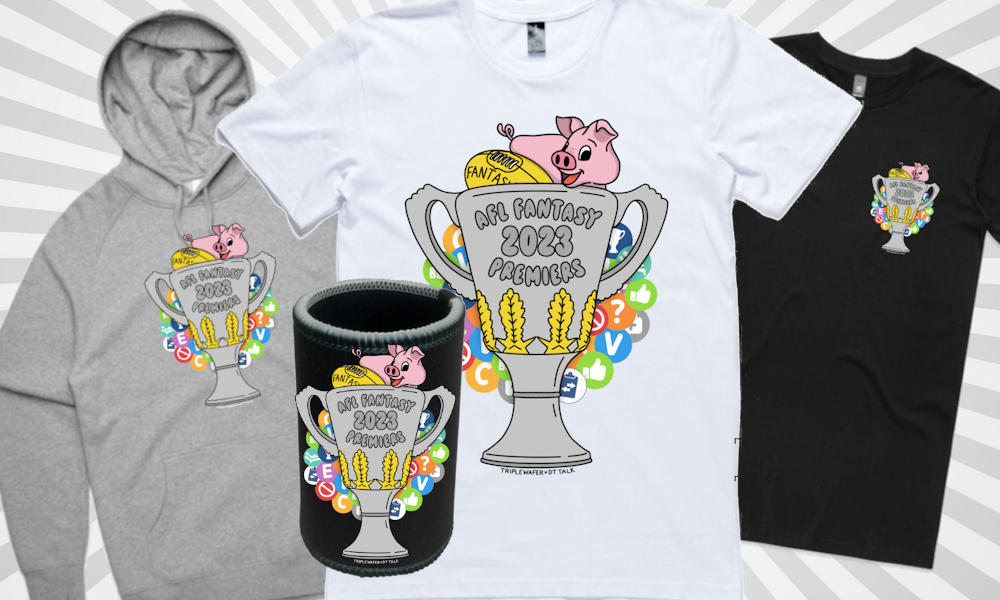 Our annual AFL Fantasy Premiers Merch is availabe now to order. With the epic design from our mate triplewafer (check them out on all the socials including Instagram, Facebook and Twitter), these garments are awesome and you will be able to rub it into your mates whenever you catch up with them.
From tees (short and long, light and dark) to sweaters, hoodies and even stubby holders and mugs – some of which are customisable – you will find something to show your pride with!
Click here to check out the store.