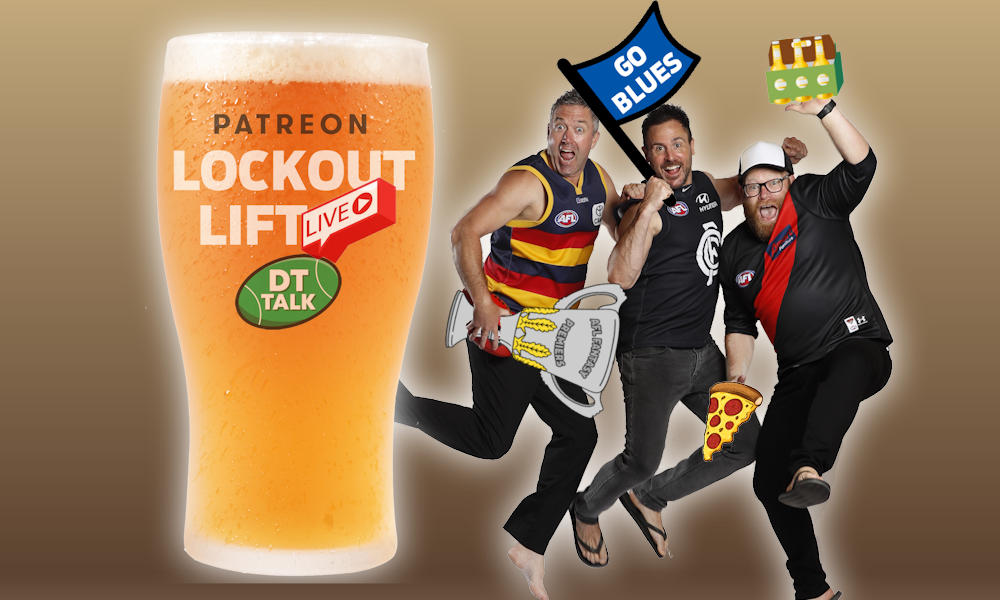 We've had an awesome year with our Patreon! To end the season with a bang, our usual Lockout Lift LIVE show will turn into a watchalong of the final game of the 2023 AFL Fantasy season.
Calvin, Roy and Warnie will be heading into the studio and watching the game over some beers.
Tune in from 6pm AEST on Sunday 27 August as the boys sit back, sink some cans and talk some rubbish while watching Carlton vs GWS Giants.
This is part of the Patreon package. If you want to check it out, join up for either the $5 or $10 tier. Billing will be put on a pause on Sunday evening until we launch again in 2024. Because we've had some fun this year with Patreon, and know that the people who have been loyal to us, we want to add some bonus off-season content. This will be available for coaches who have signed up to our Patreon. There will be bonus club-by-club season wrap podcasts as well as some Pintcasts – which will probably be more about catching up and talking some rubbish!
Click here to watch the livestream on Sunday evening.