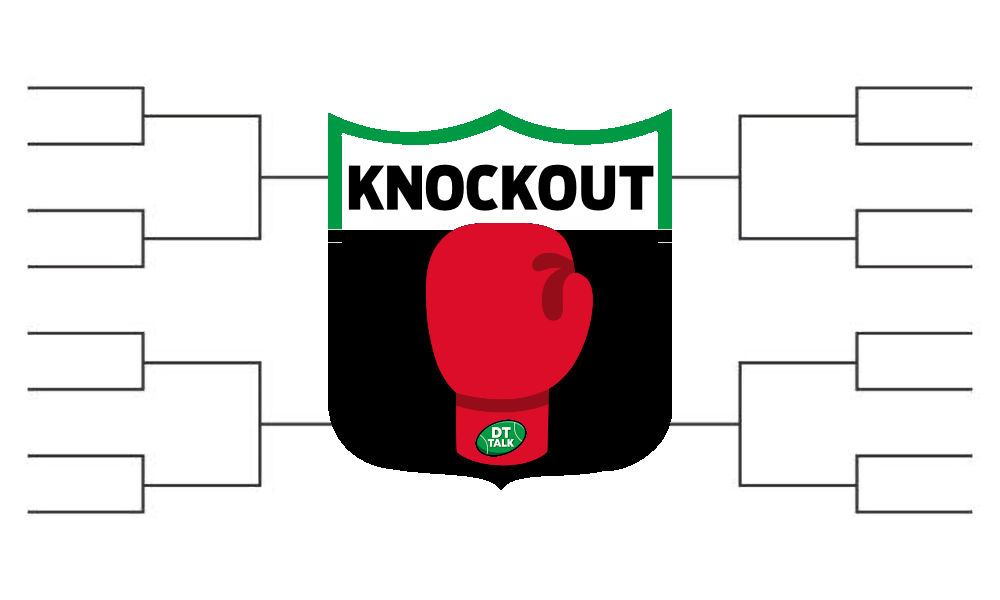 With massive thanks to our stats man Jaiden, the open DT Talk Knockout competition is ready to go with the top 512 coaches who qualified through the byes ready to go head-to-head with weekly eliminations to win the prize(s).
$250 for the winner
BUT if you're a Patreon member, you'll receive $500 for winning and $250 as runner up!
Jaiden has set up an online platform so that you can check out your match-ups and results each week. We had a whopping 2405 coaches join the league which is a huge result. We are already looking at 2024 and how we can extend this fun side game.
Click here to check out the Knockout website, also featuring the original Patreon-only contest which is down to the final 16.
Best of luck to all… the top ranked team over the byes Wayne Careys Legends Squad (1st) is taking on Mr Purple (512th) who snuck into the competition.
Roy, Calvin and Warnie didn't make it through… Calvin fell 28 points short that's a kick and a tackle in each bye round. Ouch! Jaiden is through, so we will be barracking for him to win it! Big thanks to Jaiden and also everyone who has made this happen – the Patreon one has been great (down to final 16) and we thank our supporters there for making the prizing possible. If you haven't checked out our Patreon yet, head to patreon.com/dttalk and learn about our bonus content.
Currently putting together the @DTTALK Open Knockout League page!

2405 entries with 512 moving onto the head-to-head matchups. The required byes total to qualify was… 7899 points!

Did you make it? #AFLFantasy pic.twitter.com/M1lhvX32WI

— Jaiden Popowski (@jaiden_popowski) June 27, 2023