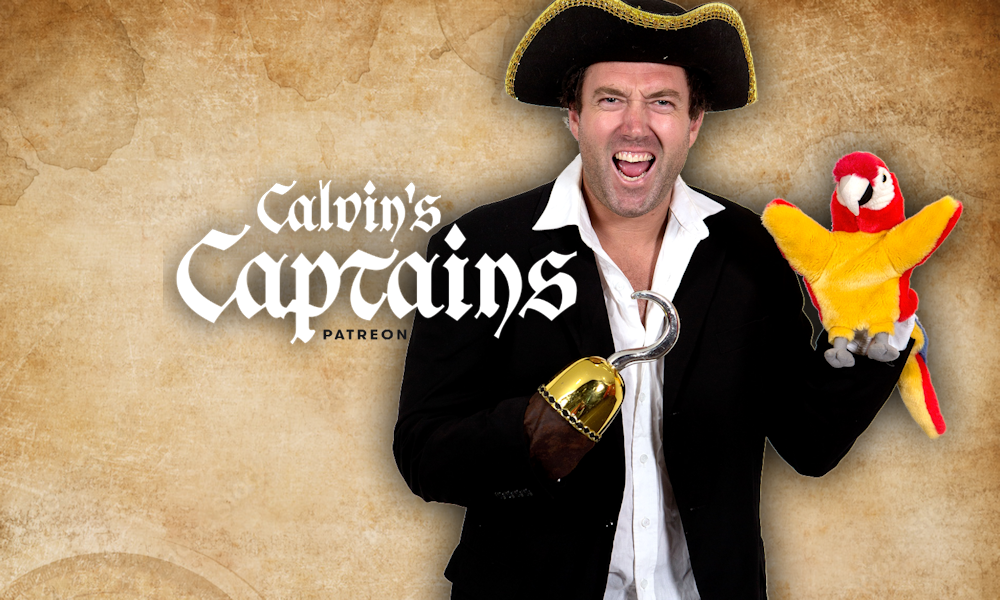 For the full-extended version of Calvin's Captains and my Top-10, join the crew and click the link below. One again, thanks to everyone who has supported us in our journey to make more and make better content.
HELLO BRISBANE… THIS SATURDAY!
Yo legends… Come along, have a beer and chat Fantasy with us… or chat captains, we don't mind. Either way it should be awesome fun as we watch the footy and just hang out with like minded legends. Thanks to the guys over at the Game Day Squad for setting this up.
WHERE: Pineapple Hotel
WHEN: 12:30pm-6:00pm (big session), Saturday 13 May
WHAT: Arvo of beers and watching Fantasy
COST: Free!
RSVP: Facebook event
CALVIN'S TOP-5 CAPTAINS
#1 – Jordan Dawson v St Kilda @ Adelaide Oval, SUN 1:10pm
Ok… a little ballsy but this is my job, my notes, my hours of study…. and I am confident… hear me out. St Kilda are #1 easiest for MIDs and DEFs this year and this sits right in the hitting hole.  Dawson has scored 116, 112, 103, 133 and 122 his last five games which is up there with the big dogs we harp on about all the time. He had 111 against them last year but this one has all the makings of something big.
#2 – Clayton Oliver v Hawthorn @ the MCG, SAT 4:35pm
126, 126 and 121 are his last three scores against the Hawks who Brayshaw (157) monstered last week. His last four scores have been solid without being great with 104, 125, 103 and 108, which honestly kept him out of the No.1  spot. BUT … here he is back on the MCG where he has 20×100+ scores straight under his belt and will get 21 this week. That record is amazing.
#3 – Tim English v Carlton @ Marvel Stadium, SAT 7:30pm
English will be great again under the roof. He is up against the Carlton rucks who have given McInerney (85), Williams (65), Marshall (100) and ROB (89) solid scores in recent weeks. We can confidently add 40 on to those scores … and you'll get the score of the Englishman for round 9.
#4 – Noah Anderson v West Coast @ Optus Stadium, FRI 8:40pm
How good is Noah? West Coast are the #2 easiest to score against for MIDs and he meets them with some form under his belt. He has scored 132, 134, 102, 107 and 159 in his last five games and last week…the Tigers, Bolton (137), Taranto (117), Hopper (111), Dusty (106) and Short (102) found them very easy …and so should Noah Anderson.
#5 – Rory Laird v St Kilda @ Adelaide Oval, SUN 1:10pm
Laird is slowing getting going with 107, 110, 120 and 118 in his last four games. We all know the Saints give up points (see Dawson's write up). Laird is at at home and if he get all his stats in a line this week, we could see something huge…. winding back the clock to 2021/2022.
ALSO CONSIDER…
JOSH DUNKLEY – 172 last week, a super option as a VC on Saturday night against the Bombers who can give up plenty.
NICK DAICOS – Perryman is an option if they want to tag, but I can't see it happening. Bach at the MCG, he'll be great.
TIM TARANTO – First game on Friday and a nice VC option here. Playing Geelong my only concern but his form is hot. Same as Tom Green… his match up isn't the best this week, but we can not over look his form as he now averages more than Clayton Oliver.
ERROL GULDEN – High rewarding VC right here. 161 last week and 110 and 105 on the Dockers in the past.