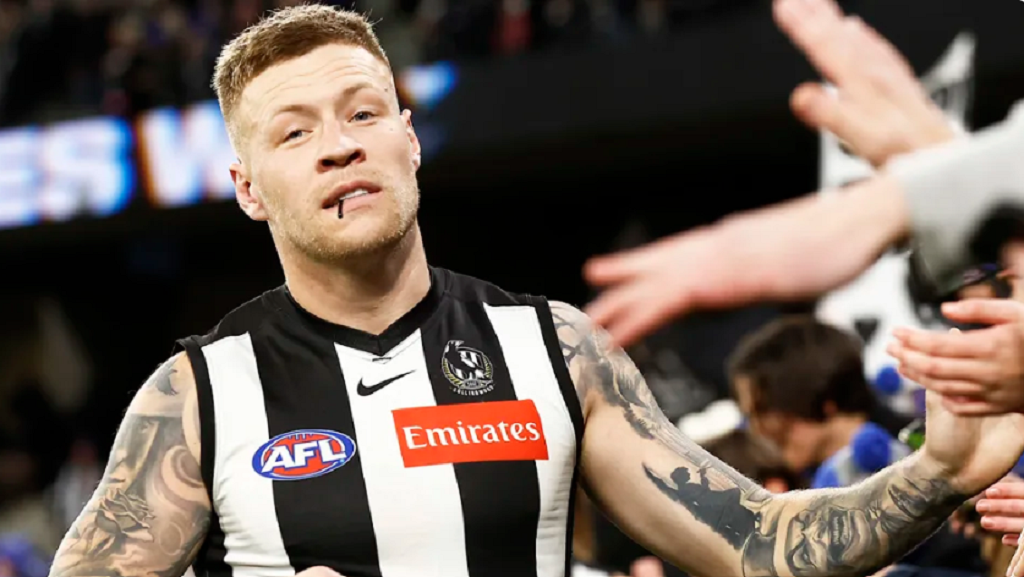 On the back of a wedding Friday and following up Saturday, I've washed up far worse for wear than my fantasy team. Get ready for a quick fire recap of the round that was, but at this point I can only assume you're coming for my tips I'll have at the end of the article. No? Man's on fire. It's time for the weekend wash-up!
LEGENDS
Liberatore (119) – This scoring feels legit. He's a tackling machine and Libba looks like he could push 105 this season. What an awesome POD.
English (111) – Tim English will rock up and go 110+, you can bank on it. A bigger score is on the way too. Elite.
Dunkley (116) – Not quite there, but better. I thought this score should have been even bigger, but it's a step in the right direction. The role couldn't be any better, he has just been a step off around the contests. I'm certainly cooling on his prospects this season and if you didn't start him, I would be sitting comfy. For now…
De Goey (120) – Wow. De Goat. Just don't go being foolish now…
Nankervis (120) – So the answer after all was… Toby Nankervis? What the hell. Keep in mind he dominated after Darcy Cameron went down, but that's 3 tons on the trot. I trust nothing anymore.
Taranto (111) – Kicking it worse than Worpel, we love the scoring but let's just keep the sharks in the media happy and hit a target every now and then.
Baker (110) – Liam Baker is putting Andy McGrath to shame. If I had my time again I know who I'd be picking, and it wouldn't be the number 1 draft pick.
Sheezel (109) –
Sicily (132) – What a role. Sicily has the license to roam and rack up in the back half and I think he will be pushing for the number 1 defender. Great pick, I'm amazed he's owned by 30%. They're ahead of the rest of us.
Day (128) – My god. A lot were hot on Will Day this season, but to be honest I thought he was just a nice name and a potential 80. Surely nobody saw this coming. Wow. Must have.
Moore (132) – He doesn't even need CBAs, Dylan Moore is just a straight up jet. Tough to squeeze in our team in Fantasy but maybe we should have made room. He's the perfect keeper league option as he should remain a forward.
Docherty (136) – This guy. After everything Sam Docherty has gone through he's still pumping out these huge scores for our fantasy teams. I was so close to captaining him this week, that's on me for losing faith. What a LEGEND.
Green (110) – Tom Green is him. All that needs to be said really.
Kelly (126) – This will really piss off those who traded him after Round 1. I can't blame you for that but it still hurts. Great hold if you managed to stay strong, he looks like an uber premium this season.
Parish (120) – If he could just occasionally lay tackle, he's be pushing 120+ and the number 1 player in fantasy. Ball magnet.
Crouch (122) – Steele going down has given Brad Crouch the ultimate green light. Just be wary of the tags that are about to follow.
Wood (118) – Head scratcher. And no, I don't believe Mason Wood will keep this up. I refuse to.
Rozee (113) – Much needed and assuring. He needs some help. That club is a basket case.
Stewart (126) – The fact he recovered so quickly was miraculous in itself. To back it up with that score is amazing. Must trade in player over the next couple of weeks, it's non-negotiable.
Darcy (128) – Last week took an L but this week bounce back. IYKYK. Hold the faith.
Serong (127) – Hopefully I got a few readers on board last week. The writing is all over the wall. Serong has arrived and it makes me sick in the stomach to say it.
LOSERS
Crozier (33) – I did briefly look at him last week… Less said the better.
B.Smith (71) – Bazlenka. Bevo. What the f**k are we doing here boys? We're running everybody through the guts before Smith apparently, who just happens to be 22 years old and the perfect prototype for a modern day midfielder. Go figure. Don't be surprised if he picks up forward status before Bevo decides to re-invent the wheel and play him in the guts. Draft watch.
Cameron (52) – Ouch. There are people who have gone Xerri to Gawn to Cameron. Unlikely but I bet they exist. If that's you, let us know you're ok. We're here for you…
Ryan (15) – Samson fell back to earth this week. And I'll leave it at that.
Worpel (57) – No. No, no, no. No man. Worpel is crashing harder than the housing market and I'm jumping overboard. The CBAs are falling, but even so he just doesn't actually do anything if he gets them. I barely spotted him on Saturday. He's made us some cash and it's time to go. Good riddance.
LDU (-) – What an absolute sh*tshow. I managed to get him off my field as I'm a lazy piece of sh*t and spend my Saturday afternoon sitting on the couch, but others weren't so lucky. Some even traded him in!!! Fingers crossed he's back this week, that would be a disaster if not.
Cerra (82) – Dead set average. The definition of meh. Sick of him in keeper already, and that definitely has nothing to do with the fact I got him for Serong. Yuck.
Callaghan (48) – Picking $400k wing rookies. Lesson learnt I hope. It's the new graveyard shift.
Whitfield (82) – This may sound harsh and could be taken out of context, but thank god he got knocked out in Round 1…….. Sorry Lachie.
Greene (22) – The next time we hear the entire AFL media suck up to Toby Greene when he kicks 4 goals, send them back to this performance. Leading from the front.
McGrath (79) – Remember the amount of criticism Jack Watts got for being a number 1 draft pick? Well I'm sorry but the only difference between Jack Watts and Andy McGrath is the fact he loves swimming and tits. And on that metric I'll take Jack any day. All he's being asked to do is run around in the back pocket and pick up a few cheapies, and he can't even do that? Vice captain. Sheesh. That 2016 disasterclass draft is hilarious to look back on.
Clark (65) – I'll put my hand up here. That was a move that had disaster written all over it. I don't care what your role is or who your name is, 66% TOG isn't going to offer sh*t. I thought he was building towards mid 70%s. I was wrong.
Stocker (55) – But hey, at least Clark had some resemblance of a nice fantasy role. What are we thinking with this one? Sorting our problems by creating new ones.
Laird (83) – Putting aside the whole top dollar argument, I never could have seen this coming. Not in a million years. 18 of his 26 disposals were contested, the easy footy just isn't there. Whether that's a game plan issue or player issue I don't yet know, and we need to found out. We've currently got the Bali market version.
Pedlar (67) – This loser isn't for you Luke, you absolute legend. It's for the soft cocks at AFL HQ that not only ensured he was robbed of 11 points but suspended in the process for making a perfect run down tackle. Can't wait to have you back mate.
Milera (56) – Gun.
Butters (60) – Will Ken Hinkley realise that Ollie Wines, Horndog, Boak and Willem Drew are not the answer? Find out next week on useless **** tries to figure out what the **** he's doing.
Horne-Francis (68) – No. Just no. About as useful as Stephen Hawkins with a flat battery.
Flanders (26) – Get Minson off.
Anderson (72) – Noah's last mention of the year. Best of luck lad.
Bruhn (42) – Tanner's last mention of the year. Hopefully it's his last game too.
Gulden (71) – I'll pump the brakes on the end of the world takes here. Yes it was a slight concern his CBAs were down, but it didn't exactly work, and good luck scoring off the half forward flank against Melbourne when you get belted by 7 goals. Sydney play Port Adelaide next week. I hope he plays half forward. He's a proven scorer in that role and will be fine.
Warner (56) – Back to the world is burning takes. Embarrassing Cheeks. I mean Chad. I meant Chad.
Heeney (28) – Isaac putting his hand up for the Paralympics with this one.
Brodie (-) – My draft is in trouble. Serious trouble. F**K YOU WILL.
Sheed (72) – Last and certainly least, congratulations Dom Sheed. Your goodwill from 2018 has officially been used up. I'd consider retirement before things turn sour. Slow, can't tackle, can't spread, can't kick and can't handball. Great player.
THIS GAME SH*TS ME
Constable. F**king Constable. Two more weeks I needed mate. Two. Having had Serong in for Sheed all week, I couldn't stomach fielding Wilmot for the next couple of games and had to put that cash on top of Charlie. And while I act like everything I'm touching turns to gold, Hunter Clark didn't quite. Well, it wasn't even close. The role is ok, the only issue is part of that role includes keeping the bench warm. I don't actually know why I did that. And now Elliot Yeo is probably back. And Tom Stewart is a must have. And Andy McGrath still needs to go. Creating problems where there wasn't one, what an absolute classic. This game sh*ts me.
THE OTHER BITS AND PIECES
2130. Pretty good again considering the LDU fiasco and a few under performing midpricers. Andy McGrath and Hunter Clark will be my only real question marks after Dom Sheed packs his bags. I've already emptied out his locker.
Serong only confirmed what I said about him last week so he finally comes in for Sheed, and Worpel is the man who makes way to make it possible given his role has been reduced.
If there's a gun rookie named then I'll pick them up, but Jack Bytel is the man I'm eying up at the moment. He had 65% CBAs and 83 in Round 1 before cutting his knee and had to sit out Round 2. His return through the Magoos? 35 disposals, 6 tackles and 2 goals. If he's back, he's in.
Worpel -> Bytel
Sheed -> Serong
Best of luck next week legends, as always may the luckiest man win.