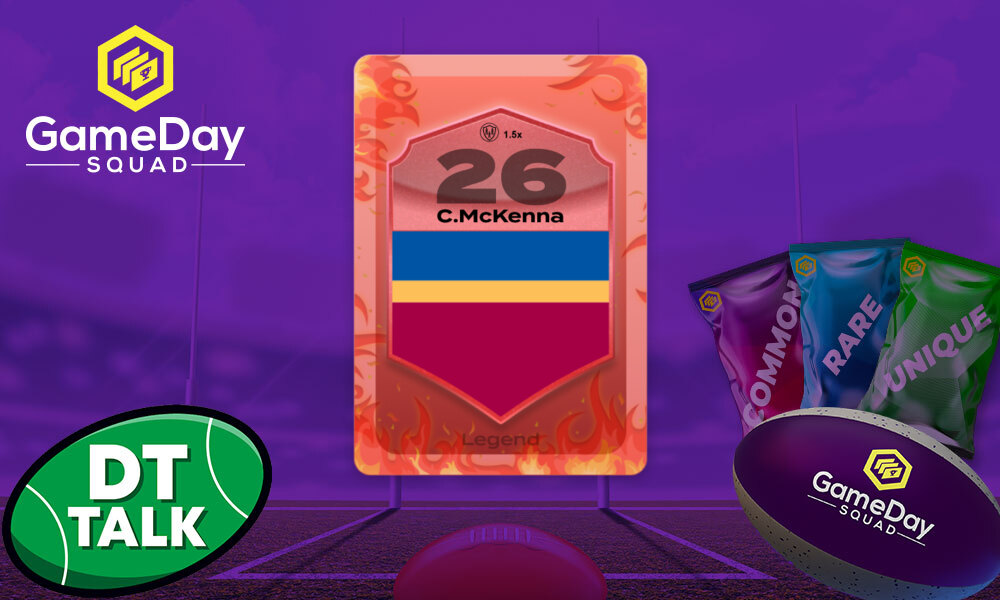 | | |
| --- | --- |
| Player | Conor McKenna |
| Club | Brisbane Lions |
| Position | DEF |
| Price | $373,000 |
| Bye | 12 |
| 2022 avg | DNP |
| 2022 gms | DNP |
| Proj. avg | 73 |
| Draft range | Late |
Click here for 2023 Fantasy Classic prices.
Why should I pick him?
After 2 years away from the game, McKenna comes back with a 35% discount on his last average of 65 (BCV ADJ), pricing him at just 42. Priced 28 points below his career best average of 70 in 2019 when he was just 23 years old, he is someone we must consider.
McKenna goes up to sunny Brisbane to address a need for them being run and carry off of half back. From all reports he has shown plenty in match  sim and intra clubs and it's looking like he'll be apart of their best 22 in 2023. Rich is the lions main distributor down back and he is not exactly a spring chicken, I wouldn't be surprised to see them looking for McKenna often coming out of the back half.
With so much uncertainty over the premium defenders not named Sam Docherty, I believe Connor McKenna could be a great option to fill one of those D4/5 spots and possibly even put up a 75+ average while doing so.
Why shouldn't I pick him?
Players in this price bracket are risky for a number of reasons, they can often end up in no-mans-land where they don't make as much money as a rookie would but also don't score as much as the premiums do. Players like this really need to pop early on to kickstart their cash gen otherwise they're wasting a spot in your team.
McKenna hasn't played in the AFL for almost 3 years now and you'd imagine there would be some kinks to work out before getting back to his best. The other thing with players in this price bracket is, you can always bring them in if the pop in round one because they'll still be cheap, but often If you start them and they fail, they're a nightmare to get rid of 
Deck of DT Rating.
QUEEN
McKenna reminds me a lot of Oleg Markov in 2021, both in play style and fantasy prospects. He's the sort of player that could make or break your season and definitely isn't for the faint hearted. His role in our defence will be dependant on how many rookies we get come round one. He sits at D5 for me at the moment, but I need to see the right role in pre season for him to stay there.
FOLLOW US  ON TWITTER: @DTTALK for all things AFL Fantasy (and more). Got something to say about the Deck or AFL Fantasy in general? Join the conversation and use the hashtag… #AFLFantasy.