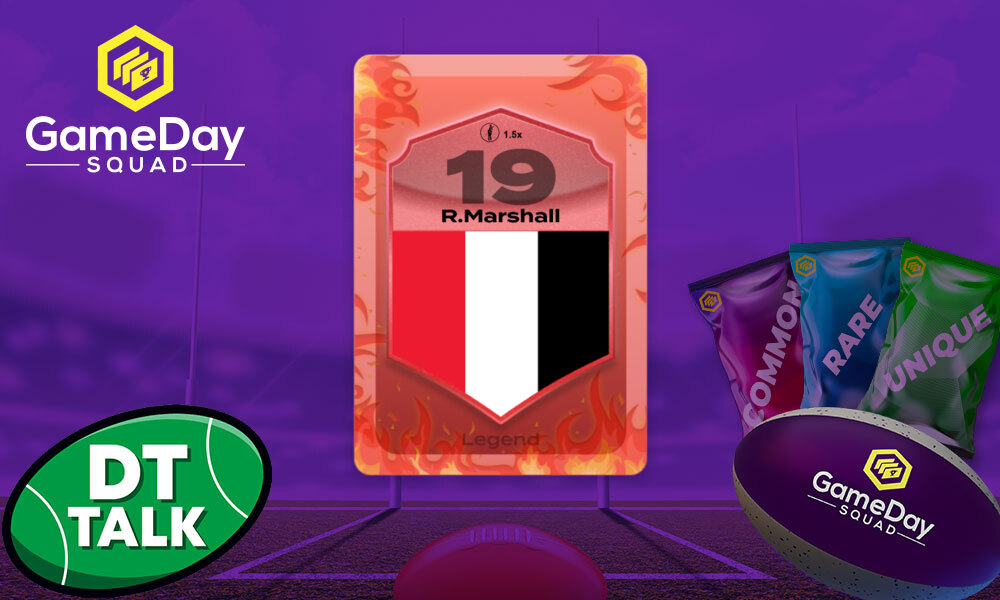 | | |
| --- | --- |
| Player | Rowan Marshall |
| Club | St Kilda |
| Position | Ruck |
| Price | $808,000 |
| Bye | Round 12 |
| 2022 avg | 91.3 |
| 2022 gms | 21 |
| Proj. avg | 105 |
| Draft range | 2nd round |
Click here for 2023 Fantasy Classic prices.
Why should I pick him?
You're picking Rowan Marshall this year because you've been patiently waiting for this moment his entire career.
Rowan Marshall is finally the #1 ruckman at St Kilda.
Paddy Ryder has retired leaving Marshall one out and history has shown he's a better fantasy ruckman when solo.
Need the proof though? Here's the stats;
In 2021, in 7 games with Ryder, Marshall averaged 77.9.
In the 6 games without Ryder, Marshall averaged 103.7 including scores of 117, 118, 124 and 139.
In 2022, in 11 games with Ryder, Marshall averaged 78.6.
In the 10 games without Ryder, Marshall averaged 105.3 including scores of 118, 131 and 163.
Injury has also been a recurring issue with Marshall but according to all preseason reporting he is currently flying and in his own words 'is the fittest and in the best shape that he's ever been'.
It appears that Marshall was right there with us all along, spinning his wheels and waiting to get that number 1 ruck role because he has absolutely stepped up and become a stand out on the track this preseason.
Marshall also gave us a look at what we can expect this year in his last 5 games of the season.
With Ryder out, Marshall went on a run of 108, 163, 118, 118 and 47 to finish the year!
Why shouldn't I pick him?
The biggest reason would be that 47 in his run home last year.
The fact that it coincided with Tom Campbell's only game of the year shows that it's not just sharing duties with Ryder that held him back, it's sharing ruck duties with anyone!
While the Saints ideal set up on paper seemed to be Marshall rucking with a Jack Hayes type playing forward and chopping out Marshall in the ruck when needed, an injury to Hayes will see him miss the first month of the season.
This could mean Tom Campbell is called on again, unfortunately this is likely to result in Marshall playing the forward ruck split as Campbell isn't as versatile and is more of a stock standard ruckman.
The injury to Max King also adds to this as the Saints tall forward and ruck stocks are now looking quite thin.
Our hope could be left in the hands of Ross Lyon (which in itself is a terrifying proposition) to see what type of set up he decides to roll with. We may not know this until the preseason comp or even the first few games.
Another factor to consider is Marshall's injury history. While we're seeing a bunch of preseason propaganda out of St Kilda right now telling us Marshall is in the best shape of his career, the unfortunate truth is that Marshall has found new and interesting ways to miss game time each season. The most recent being stress fractures to his feet followed by plantar fascia which required surgery. While we can all cross our fingers and hope he really is in for a good run, his history means he can't be considered a 'set and forget' option just yet.
Deck of DT Rating.
Queen
IF Rowan Marshall gets a clear injury run and owns the number 1 ruck role, he has every chance to be the highest scoring ruckman this year. As you can see though, it is a pretty big IF!
38% of coaches have seen the red flags mentioned above and still have him locked in their side, are you with them?
Personally, while I will be watching the news and preseason comp very closely leading up to round one, Marshall is currently locked into my ruck line. That 15-20 point upside is way to tempting to pass up!
Catch Anthony every Sunday morning during the season on "Behind the Goals" for 91.3 SportFM.
FOLLOW US  ON TWITTER: @DTTALK for all things AFL Fantasy (and more). Got something to say about the Deck or AFL Fantasy in general? Join the conversation and use the hashtag… #AFLFantasy.