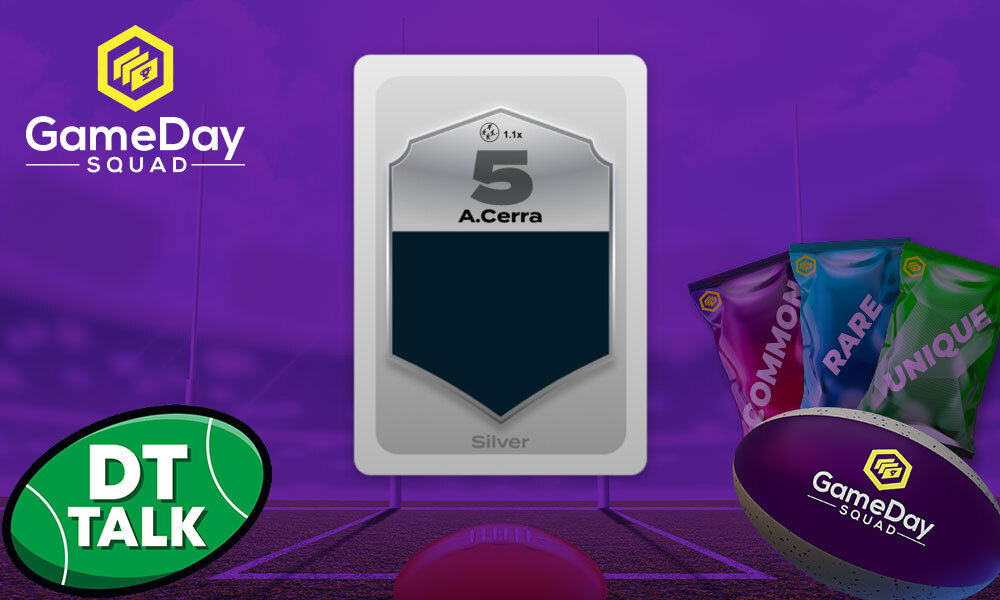 | | |
| --- | --- |
| Player | Adam Cerra |
| Club | Carlton |
| Position | MID |
| Price | $780,000 |
| Bye | 15 |
| 2022 avg | 88 |
| 2022 gms | 18 |
| Proj. avg | 100 |
| Draft range | Round 4/5 |
Click here for 2023 Fantasy Classic prices.
Why should I pick him?
Back in 2021, Cerra, the fourth year Docker basically broke out before at eyes in the last for games of the year. In round 19 against the Swans he scored his third hundred for the year but it was significantly bigger than what we has seen previously. He collected 30 possessions, took nine marks and kicked two goals for 129. Not stopping there, he turned it up another notch the following week with 33 touches, eight marks and six tackles for a season high 138. He went on to average 112 over the last month which makes it easy to see why the Blues were so eager for his services.
It didn't take long to prove his worth in Navy with a cracking debut against the Tigers. He attended 72% of the CBA, collecting 30 possessions, taking two marks, laid six tackles and kicked a goal for 110 showing his role and ability to score when fit.
After a season marred by illness and injury… Long Covid being one of them (I reckon), we eventually saw what the talented midfielder could produce at the end of the year. After returning from yet another injury in round 17, he was eased back in, taking until round 19 to get his CBA back over 50%. From that point, we saw a significant shift in output, averaging 64% CBA and 108 during that time.
If you want a preview of what to expect without the injured Sam Walsh, we don't have to look far. In round 23 against the Pies, Cerra attended 60% CBA despite missing the previous week and dominated. He collected 27 possessions, took six marks, laid seven tackles and kicked two goals for a season high 129.
Basically, the moral to the story is when Cerra is fit, he is in the middle and when he is in the middle, he dominates. In fact, thanks to Morts @DFSAustralia he averages 101 when attending greater than 50% CBA (12 games) and 73 when averaging less than 50% CBA (five games).
He was actually remarkably consistent and effective last year when illness or injury didn't limit his time on ground. In fact, he only scored below 90 on one occasion when these factors weren't in play.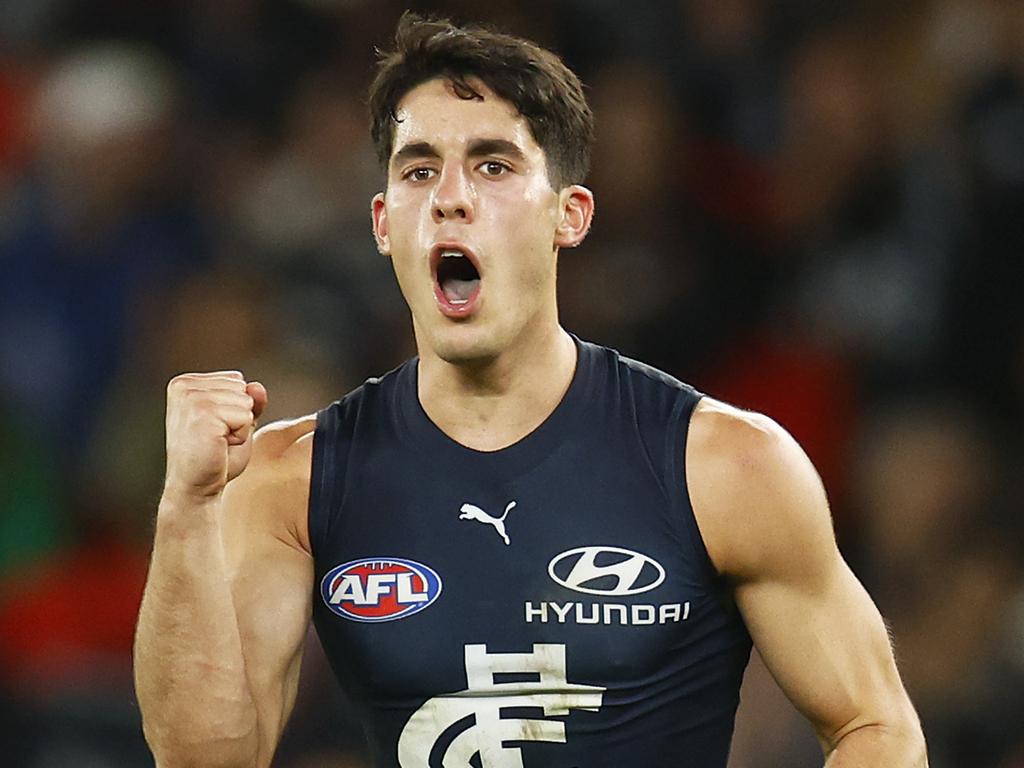 Why shouldn't I pick him?
Well, he has never actually got the job done for a full season. Cerra has been in the system for five years and has never averaged 90.
It has to be said, durability is also a concern. He has never played a full season and in the last three years he has only managed totals of 17, 18 and 18. All three years you would have been forced to trade out a player missing that many.
I am making the assumption that he will push 70% CBA without Walsh, but there is every chance the the opening CBA has the three bulls Crippa, Hewett and Kennedy in there with Cerra out on a wing or flank with no guarantee of reaching that mark.
Deck of DT Rating.
QUEEN
I'm grasping at straws for a reason not to pick him there. Regardless of if he is at the first CBA, he will still push 70% providing he is fit and ready to go in round one. Among the multiple injury effected games, it cant be ignored he has a score of five which dramatically brings down his average and price. My predicted average of 100 is quite conservative, but given his history and the criticism I cop for my Carlton previews, I will leave it at that. To completely dumb it down and make your decision an easy one, answer this… Do you think Adam Cerra will attend more that 50% CBA? All aboard!
FOLLOW US  ON TWITTER: @DTTALK for all things AFL Fantasy (and more). Got something to say about the Deck or AFL Fantasy in general? Join the conversation and use the hashtag… #AFLFantasy.