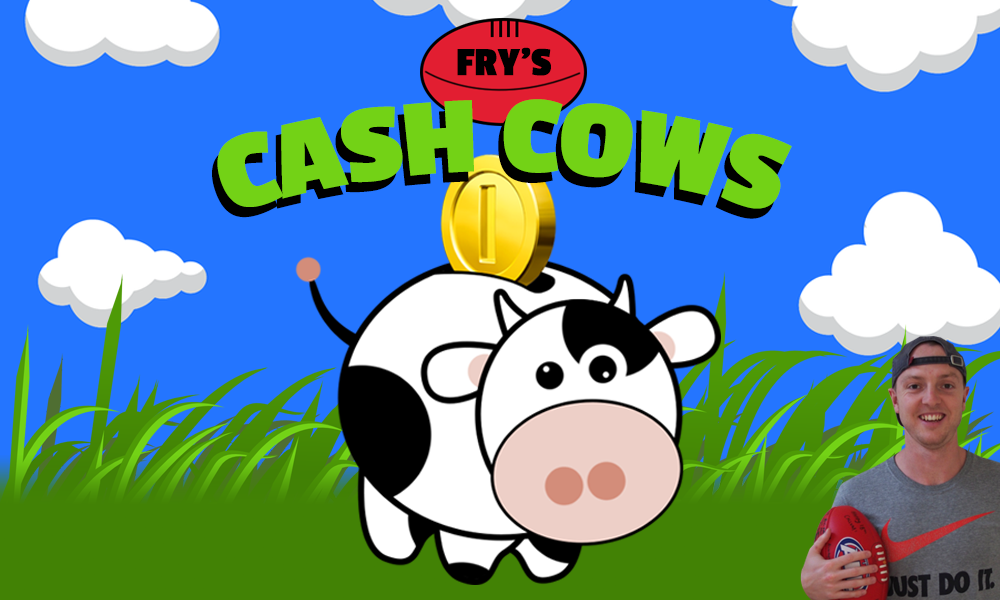 Done and dusted! We made it fantasy coaches, another testing season is in the books with Matt Mottram earning a brand new Hilux for his troubles! Most coaches will welcome the fantasy offseason, excited by the prospects of enjoying the Friday-Sunday stretch instead of refreshing apps and sweating over late changes. To conclude the rookie/cash cow slate (a few days behind schedule) I've counted the votes to determine who are the deserving winners from the 2022 season.
Rookie/cash cows picks are players who start the season at $300,000 or lower
---
Game of the Year
Winner – Nick Daicos, Magpies (147 in Round 18 vs. Crows)
It doesn't shock me to see Nick Daicos taking out Game of the Year honours, but I'm still convinced Nic Martin's 130 on debut was more impressive. Regardless, Daicos' 40-touch, 3-goal effort was a monstrous effort, with a huge portion of the fantasy community benefiting from his insane score. Seven times in his rookie season, Daicos scored 100+ and his game against the Crows was just one of the highlights from his epic first year as a Magpie.
Rookie Coach of the Year
Winner – Ben Rutten, Bombers
Gone, but not forgotten. Essendon handed five players an AFL debut in the season just gone, with Rutten rewarding fantasy coaches with some of the best rookies available. Nic Martin featured in 21 games in his rookie season, averaging a shade under 80 points as the second-best cash cow this season, with 2021 draftee Ben Hobbs showing plenty of promise as well. The 13th overall pick came close to scoring 1000 points in his first season and combining Hobbs, Martin, and mid-season draftee Massimo D'Ambrosio was enough to see Rutten take out the lion's share of the votes.
Cash Cow King
Winner – Nick Daicos, Magpies
His form down the final stretch wasn't unreal, but Daicos once again cruised to a win in this category. Finishing on 42 votes ahead of Nic Martin (31) and Tyson Stengle (16), Daicos regularly finished as one of the best rookie scorers of the round and his first-year heroics meant a high number of coaches left him in their side for the entire season! Another accolade for Collingwood's brightest young star.
Defender of the Year
Winner – Nick Daicos, Magpies
No one else really stood a chance for this award once Daicos picked up DPP status in Round 6. Other backmen like Sam De Koning, Jacob Wehr, Nathan O'Driscoll and Paddy McCartin all played important roles for the fantasy faithful this season, but the Magpies' young gun was clearly the best scorer of them all. He'll likely keep DEF status rolling into the 2023 season which is a boost for keeper league coaches and I doubt this season will be the last time we have Daicos in our back-6.
Midfielder of the Year
Winner – Jake Soligo, Crows
Midfielder of the Year honours led to the tightest vote from the awards ballot with Adelaide's Jake Soligo taking home the trophy with 41% of the votes. Scoring just 28 points from his first two AFL games, saw the Crows swing the axe and send him back to the two's to find form. He did just that, recording 29 touches and 11 tackles in the SANFL before his AFL recall in Round 9. From there, Soligo went on to average 16.2 disposals, 3.8 tackles and 64.3 fantasy points to become a handy cog for those who invested. Ben Hobbs (26%) and Josh Ward (17%) both of them scored more total points than their draft peer, and while they deserve mention Soligo still played an important role for fantasy coaches in 2022.
Ruckman of the Year
Winner – Tristan Xerri, Kangaroos
He battled injury issues throughout the year, but there was no more important rookie ruck than Tristan Xerri. Both Hayes' of the Jack and Sam variety helped coaches early on, but Xerri's higher ceiling saw him average 73 points in the first six rounds before we went down with an injury. Most coaches would have moved on the Kangaroos tall after his brief absence, but Xerri did return and continue his solid scoring ways before a shoulder injury abruptly ended his 2022 campaign. Regardless of the fact he only played 12 games, North's ruckman proved his worth as the best RUC cash cow.
Forward of the Year
Winner – Nic Martin, Bombers
Probably the second-best cash cow/rookie that season 2022 had to offer, Nic Martin earns some silverware for his stellar first season. Originally joining the Bombers as a rookie during the pre-season supplemental selection period, Martin quickly carved out a role for himself in Essendon's side that saw him feature in 21 games and finish runner-up in the Rising Star award. He'll obviously be remembered for his breathtaking five-goal debut, but Martin showed enough promise to suggest he may be a future star for fantasy coaches in the forward line.
The Cash Cow Team of the Year
Choosing the best 15 cash cows from a single season is always an arduous task, with a large number of rookies contributing to the success of fantasy teams. In my eyes, there are a handful of cash cows who are shoo-ins for a spot either on the field or on the bench, but narrowing down the final few selections was much harder. Some coaches may give more weight to a player who featured in a high number of games and dropped solid scores along the way, while others might view the rookies who showed a higher ceiling as the more deserving picks for the team of the year. No matter which way you fall, here are my choices for the 2022 Cash Cow Team of the Year!
Honourable mentions: Elijah Hollands, Jase Burgoyne, Nasiah Wanganeen-Milera
DEF: Nick Daicos, Paddy McCartin, Sam De Koning
MID: Jake Soligo, Ben Hobbs, Josh Ward, Jason-Horne Francis
RUC: Tristan Xerri
FWD: Nic Martin, Tyson Stengle, Josh Rachele
BENCH: Nathan O'Driscoll, Connor MacDonald, Marcus Windhager, Jacob Wehr
Finals MVP
Winner – Josh Ward, Hawks
Storming home with an average of 87 in the final month, Hawthorn's Josh Ward snagged Finals MVP honours with a fluffy to finish his first year. Plagued by concussion issues at one point, Ward returned to the Hawks side for the final seven games and averaged 88.6 points fuelled by 22.7 touches per game. His 348 points during the fantasy finals led all rookies and even though there wouldn't have been too many coaches who benefitted from Ward's scoring binge, he's still the clear winner in this category.
2022 Rookie MVP
Winner – Nick Daicos, Magpies
I mean, do I need to elaborate here? Nick Daicos was the runaway winner in any first-year/rookie categories this past season, scoring 1909 points at an average of 86.8 points while remaining in over 50% of teams throughout the entire year. Increasing his total worth by $423K over the fantasy campaign, we've said all we can to praise Daicos after his rookie exploits and one could argue that he's underpriced going into next season…
---
FOLLOW ME ON TWITTER: @SportsbyFry for all things AFL Fantasy (and more)! Feel free to hit me up with any questions you have throughout the season. Good luck! ✌️