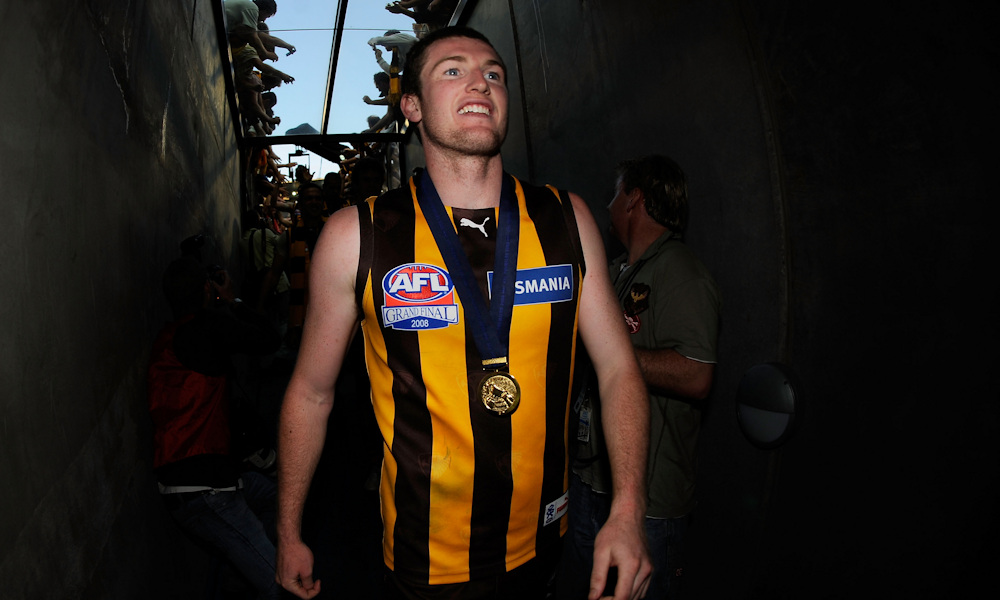 Sitting across the desk from Selby, the Fantasy GOAT, is ex-Hawthorn/West Coast defender Xavier Ellis. He's jumped back on the Fantasy horse to bring podcasts with the two-time winner of AFL Fantasy Classic as part of the Moreira's Magic season guide. We chat with X about his playing days and find out what he's learned from Selby over the last couple of seasons including sharing some of his picks he'll be making this year.
Click here to become a member of Moreira's Magic.
Episode guide
1:30 – How Xavier met Selby.
2:40 – What was his best season?
4:00 – Breaking the record for marks in a Grand Final, did Luke Hodge steal a Norm Smith?
5:55 – "Absolutely diabolical" is the summation of the 2021 Fantasy season for the Derek Henrys.
8:30 – Trading in players on a Friday night is a good strategy, just so you can watch them.
10:05 – A 100 average is predicted for Tim Kelly.
12:00 – Find out who will be the No. 1 ruck in the competition by the end of the year.
14:00 – Xavier says to pick as many under-priced players as you can.
Find the podcast