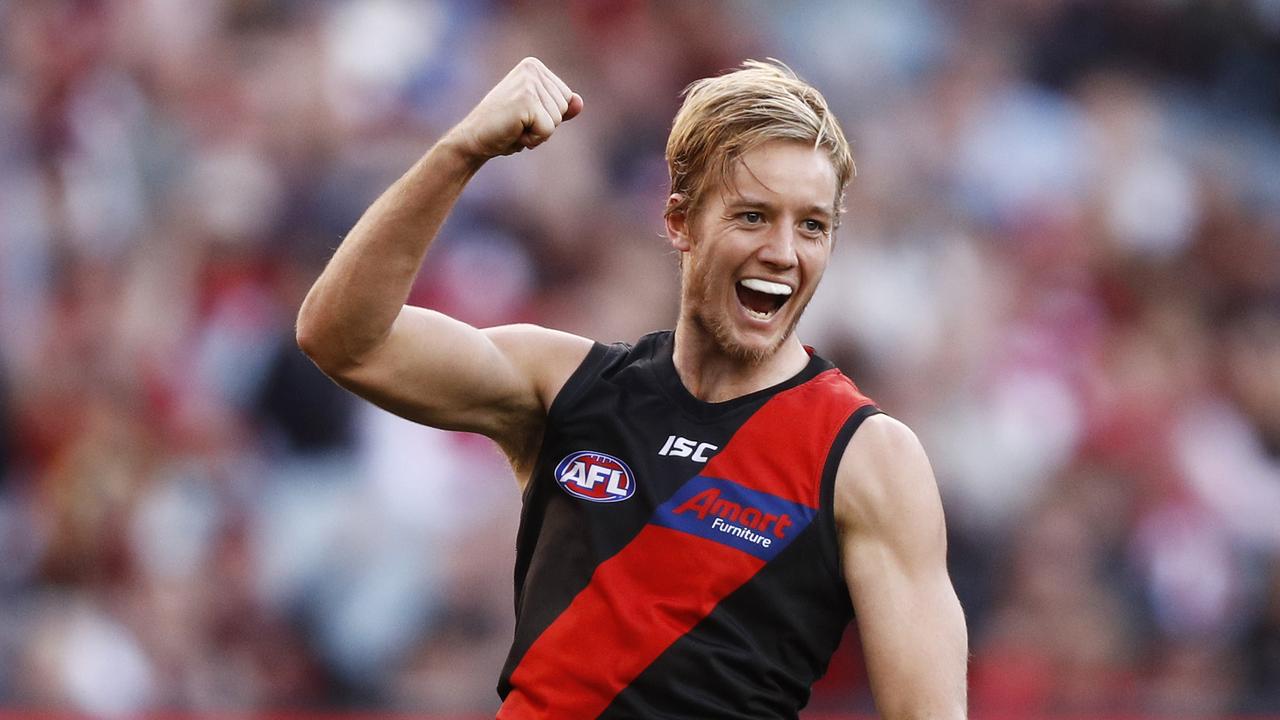 What an awesome and challenging fantasy year, and I have enjoyed every bit of it. And thanks for everyone who made comments and asked questions, I have greatly enjoyed the interaction with everyone.
The end is nigh for all our players and instead of going through every game, we'll provide some straight down the line advice, some left field advice and lastly some speculative advice for the player who wants a weird POD for their final.
Best Trade in Options
The best trade in players with their match ups below 800 K are Lachie Neale and Darcy Parish (assuming everyone has Dangerfield and Marshall who wanted them). One week to go and match ups are king as are potential VC and C options. With the top 4 teams playing, it gives some of the lesser clubs a chance to play against teams which are leaking heavily, and the Collingwood midfield and the Eagles are certainly in this category (when the Eagles travel).
Lachie Neale was hampered all season but looked fit and firing against the spluttering Pies.  Lyons 139, Zorko 122, Neale 120, McCluggage 116 and Bailey 101 ran riot.  The Eagles conceded 117 to Serong and 97 to Mundy.  Neale is 691 K and is a bargain, and is a good VC option.
Darcy Parish won't be tagged against Collingwood who continue to give up a truck load of midfield points. Parish has dropped to 731 K and he scored 111 against the failing Suns. He is a great captain option this week, especially if your opponent in your league final does not own Parish. This is also assuming Hewett goes to Miller.
Left-Field Options
I am sure most players will look at the opponent's team they line up against in their league final, but just be careful not to leave your trades until Sunday unless you have identified the right player in advance. I know you might want to save a trade to throw a lucky player into the mix if you are behind, but don't do that unless you've already identified the player.
Toby Greene, FWD at 564K.  Greene has nose dived in scoring the last 5 weeks (68.8) as compared to his 83.8 season average and he was suspended last week, so you can be assured that no-one has Greene. GWS play Carlton this week and his AVG against Carlton is 90 and 87 at Marvel. Everyone scored well against Carlton last week with a comparable player in Butters scoring 91.  The week before Sexton 98 and Ainsworth 94, and Carlton have issues against mid-sized forwards. Greene is a R23 type of match-up where you are throwing the dart at the dart board and hoping for a 5 goal 100 game.
Adelaide's defence looked very ordinary last week and whilst Butts might do an okay job on Larkey they don't have great options for mid-sized players.  Fritsch 111, Butters 90, and even Johannisen 78 three weeks back.  Apart from the ruck where Todd Goldstein could have a party against Strachan, others to consider would be Tarryn Thomas, Stephenson and even Zurhaar. The player with the highest ceiling would be Jaidyn Stephenson who is 631 K. Conversely, if you think North will cop a loss then Tom Lynch  (521 K) in his final game (99 last week)  may provide a downgrade option with one of your trades (for example Tim Kelly).
Speculative Picks for a League Final (below 500 K)
As mentioned above with Lynch, the other massive throw at the dart board would be Darcy Fogarty, a 368 K FWD. He scored 83 against the demons and moved well and you know when he marks the ball it is basically a 12-point play.  This is the type of play you do in order to facilitate a better trade with your other player, but a Bianco or similar priced player on your bench down to Fogarty at F8 would be stupid every week, with the exception (maybe) of this one. His 83 is 9 points above his next best this season and he generally averages in the 40's. But last game at Adelaide against North gives him a chance to go 70-80 once again.
Did anyone see Tim O'Brien, of mark of the year fame, play against the Bulldogs in Tassie. He scored 102 in defence. He had 24 possessions and 10 marks, many of which were behind the ball intercepts.  He is a 469 K FWD and has been tried occasionally in the past as a defender (normally when his forward work doesn't work), but this is now 4 games of reasonable defensive output with scores of 61, 64, 80 and 102. Like all the players I've listed in these sections you would never dream of trading them in normally, but this is for one week and therefore he is a solid chance. The only caveat would be making sure he is not playing on Riewoldt or Lynch and so you'd want Frost and Hartigan to be named and for O'Brien to play on the resting ruckmen. Other one game wonder selections would be Sholl, Bolton, D. Smith, S. Reid, J. Hogan, N. Larkey, and of course L. Franklin.
Upshot: The end of the season upshot is to take a chance to take stock in relation to five points:
Look back over your preseason notes to look at the hits and misses and why. You might have a player who you identified, but maybe you were a year early. For example, Caleb Serong.
Look over your trades for the year and see where it went wrong and why. For me, I went back to previous players I liked too quickly, and it didn't work: Hunter, Adams, Sidebottom, Cripps, T. Kelly. That was my pattern this year and you might have a pattern.
Make a list of players who have identifiable role changes that are not linked to injury in the club and who are scoring well as the year closes. No-one needs to be good at Fantasy to have Lachie Neale as a buy next year, but others might be Serong, Simpkin, Schoenberg, Bailey and A. Brayshaw (Frem).
Make a list of players who lost a lot of money this year who you think will bounce back and make another list of players who lost money who you don't think will bounce back. List 1 has many examples, but Duncan, Neale, Adams, Martin, Prestia, Fyfe, Cripps, Dunkley, J. Berry, Yeo and Rowell whilst for me list 2 has Hunter, T. Kelly, A. Brayshaw, Sidebottom.
A list of players who if traded for opportunity I am interested in: Constable, Narkle, Billings, J. Clark, O'Halloran, and Seton.
Good luck everyone in your finals or end of year rank, it has been fun.