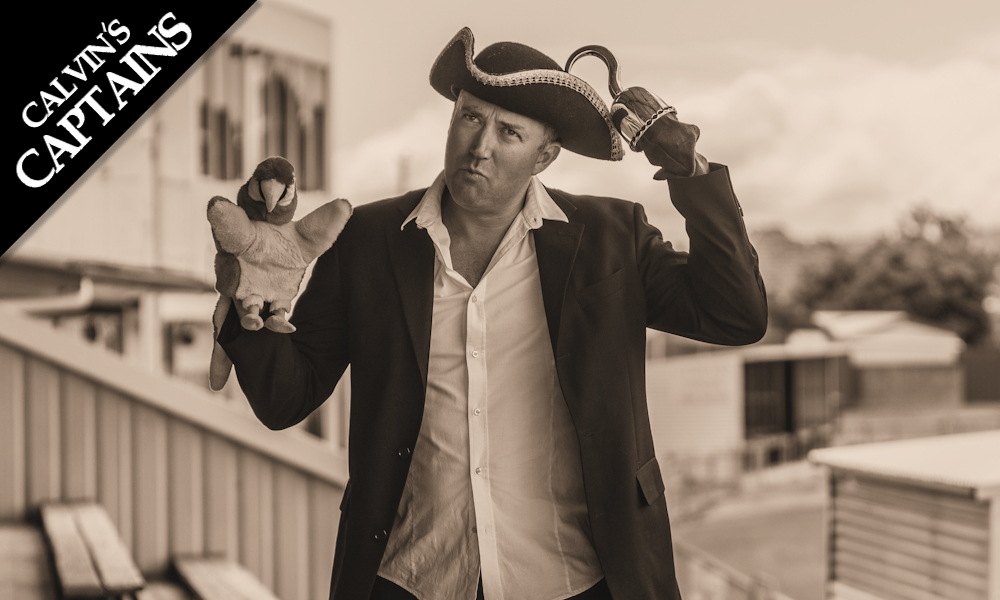 Welcome back you bloody awesome legends to another edition of Calvin's Captains.
*Please note – fixtures may need to be updated, as they are not 100% confirmed as of the latest update of the this article at 11:25pm Wednesday
CALVIN'S TOP-11

#1 – Touk Miller v Essendon
Sunday 3:20pm @ TBC (most likely Metricon)
Form is elite and not stopping – #2 on form averaging 134 in his last three games
Averages 135 in his last six games and 130 since round six
Bombers #7 easiest for MIDs over the last five games, despite Macrae (115) and Bont (103) not scoring as we'd like last week against Essendon.
FLAG: Touk only had 60 against these guys last year.
#2 – Jack Steele v Geelong
Saturday 4:35pm @ Marvel Stadium
#1 on form averaging 136 in his last three – Touk and Steele are the safest plays in town
Averages 130 in his last eight and 138 since his bye in Rd. 14
Taranto (132) and Whitfield (112) were good last week against the Cats
Carries a lowest score of 114 in his last 10, with seven of those over 130.
FLAG: Geelong #1 hardest for midfielders in the last five weeks. Steele had 114 against the Cats earlier this year, that was his best score ever against Geelong from seven games. On paper, they are his second hardest team to score against.
#3 – Jarryd Lyons v Collingwood
Saturday night @ the GABBA (most likely)
#3 on form averaging 133 in his last three.
Averages 126 in his last four this year
Had 142 on the Pies in round three
Tom Mitchell had 157 against Collingwood last week
FLAG: No flags – he's so good and has a massive ceiling.
#4 – Aaron Hall v Sydney
Saturday night @ Marvel Stadium
Averaging 120 in his last six games this year
Even had 108 against Sydney last year
Last week, Sinclair (102pts, 6 marks) and Highmore (87pts, 9m) found plenty against the Swan and Hall is a mile better than them.
FLAG: Sydney #1 hardest for defenders this year and #4 for midfielders.
#5 – Tom Mitchell v Bulldogs
Saturday Arvo @ Utas Stadium
Low of 112 in his last five and 108 in his last nine.
Has now averaged 125 since round 10 and 130 in his last eight
FLAG: Only had 73 on the Dogs last year, who are his second worst team. Prior to that he had 96. Dogs rank #1 hardest for midfielders this year as well.
#6 – Max Gawn v Adelaide
Sunday @ the MCG
NO Reilly O'Brien!
Has been at the CBA's. Did 17 out of 22 last week.
Will monster whoever they put up against him.
O'Brien does all the CBAs, only giving one each to Thilthorpe and Himmleberg last week.
It's not just hit-out though, Gawn is now a target all over the ground.
FLAG: Hasn't scored over 120 in his last ten games. I can see Jackson spending more time in the guts this round compared to recent weeks. Last week he only did 5 CBAs. Once this game is over, I can see Gawn sitting more forward.
#7 – Zach Merrett v Gold Coast
Sunday 3:20pm @ TBC (most likely Metricon)
116 on the Suns last year
Coming off 109 and 142 in his last two games
FLAG: Has scored 64 and 67 this year and can burn you very quick. Personally, he burns me more often than not.
#8 – Lachie Whitfield v Richmond
Friday night @ Marvel
112, 80 and 132 his most recent efforts
91 against the Tigers earlier this year
If he gets back, he'll find plenty like Hall (126pts, 9m) and Ziebell (98pts, 9m) did last week.
I also have a feeling he is going to explode in this one like he has before against the Tigers with scores of 162 and 150.
Great VC option for Friday night.
FLAG: No flag
#9 – Dayne Zorko v Collingwood
Saturday night @ the GABBA (most likely)
Coming off back2back 130+ scores his form is great
Hawks easy as – see Lyons' comments
Hawks gave Collingwood plenty of marks last week with five players hitting double-figures – watch out for Rich here (see below).
FLAG: Only had 70 on Collingwood last year
#10 – Jack Macrae v Hawthorn
Saturday Arvo @ Utas Stadium
115, 81 and 138 are his last three scores.
Loves playing the Hawks with 113, 124, 116 and 126 in his last four
Hawks #1 easy for midfielders in 2021 and the last five weeks
FLAG: Not damaging anymore and averaged 123 before his bye and 103 after. Has one score over 120 in his last nine games.
#11 – Brayden Fiorini v Essendon
Sunday 3:20pm @ TBC (most likely Metricon)
Coming off 119, 119 and 142 and ranks #6 on form
FLAG: No flags
WHY NOT THESE BLOKES?
Marcus Bontempelli – 155 in this game last year and coming off 103. Still a no for me but his match-up is super-juicy here.
Clayton Oliver – Too taggable at the moment and he will cop attention again, most likely from Schoenberg. However, he did have 155 on the Crows in round 10. Feels like a long time ago.
Sam Walsh – Sore ankle, pass.
Daniel Rich – the SOH (Scale of Hardness) says YES and here is why. Last week, Scrimshaw (119pts) and Hardwick (112pts) dominated with 23 marks between them and then we had O'Brien and Burgoyne who combined for 20. Rich is coming off 106 and 115 and had 113 on the Pies earlier this year – he's better now.
Brodie Grundy – Scored 152 on these guys in Round 3 but Big O didn't play I that one. Grundy had 95 on him last year and Sean Darcy was ok last week against the Lions with 97.
Rory Laird – Could be big against #2 easiest team over the last five weeks. Had 117 on the Demons earlier this year.
Cameron Guthrie – Scored between 101 and 119 in his last five, he's been great but his ceiling has gone missing… hitting 120+ just three times this year.
Ollie Wines – 95 and 96 in his last two but could be massive here based on what Touk, Powell, Fiorini and Anderson did to the Blues last week, they averaged 128.
Darcy Parish – 0x100+ in his last three. Spud-like effort.
Tim Taranto – 132 playing as a MID, what a surprise. Could be awesome again if he is given the opportunity. Tigers #2 easiest over the last five weeks and a great VC option.
Callum Mills – Late out last week and last week Graham (146) and Vlaustin (128) dominated North. If fit – expect the same
Christian Petracca – 100 last week in tough game. 113 Last year against the Crows and prior to last week he had been really good.