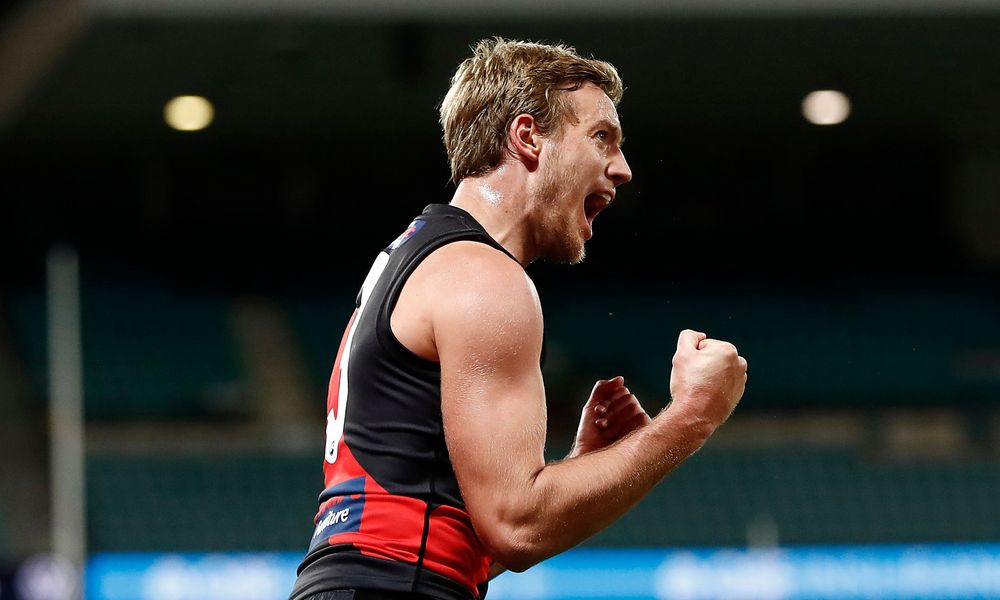 The bye rounds are always a rollercoaster (Isaac Heeney), but hopefully you picked the right player out of the three we recommended last week- Miller, Kelly, Whitfield. Whilst Whitfield didn't receive a hard tag, he played like he did and with a high BE this week, you could wait or do the Selby move and go a week earlier than the BE suggests (this does not always work as I was a few dollars from getting Miller after having bought Kelly and thought I'd go a week early on Duncan… them's the fantasy risks. Also, Selby's move is generally on a player with a far lower ownership percentage).
This week we rack our minds through the teams coming off their bye last week, but don't forget the players you identified last week or wanted to watch to see if there was a role change. Last week in the questions there were lots of people asking about Haynes from GWS and I said I wanted to wait until he went back to his intercept role, well that is what he did against North – no more Mark Blicavs impersonation on the wing, which makes Haynes a low-price target for a maxed-out rookie. The other is Dan Houston from last week as his shoulder survived the game and he played his regular role.
Brisbane
The decision is, do you get Lachie Neale before he goes big? He plays North and with a BE of 127 you could wait, but North haven't tagged as much as they did early in the season. The GWS midfielders who were allergic to the sherrin weren't tagged, they were just no good. If I didn't have a Brisbane midfielder I would jump on Neale, otherwise no.  No Zorko for two weeks means Turner will need a new target to run around with in the forward line- maybe McCluggage or even Bailey.
I think the only real buying option this week is Daniel Rich as he could almost be a D6 defender; coming of scores of 99, 103 and 90 and with a BE of 112, it shows that Rich is consistent and at 710K his output makes him a hold for the season.
Carlton
Carlton has the same questions as Brisbane, with one midfielder and one, albeit riskier defender as buying targets: Walsh and Williams.  Whilst Walsh is M14 at the moment, he is super consistent and with the Giants this week and De Boer hopefully going to Cripps at stoppages, Walsh at 783K and a BE of 107 is a solid buy to plonk at M8 in the run home.  Carlton play GWS, Adelaide and Fremantle over the next three weeks which should enable Walsh to average 110.
The rollercoaster that is Zac Williams for the first time this season is a potential buy, BE of 62 and up against his old side and priced at 527K. However, we must be realistic with Williams, he is a sold 80-85 player and therefore as a buy is a cash grab for a month and not to plonk him at D6. It is absolutely, high risk and I'd rather go Houston for a few dollars more, but if you are cash strapped and love risk than Williams for a maxed out rookie is an option.
Essendon
Is it too late for Darcy Parish? Like many who have been burnt by Parish in the past, we've rolled with Merrett and Hind and maybe Ridley, but what if this week you sold via DPP Hind for Parish- you'd need 232K. The only way you are getting to Parish is to sell an almost premium like Hind, Harmes, Heeney and maybe Jordon with a few downgrades. I sold Hind to Kelly last week, but if you have 19 players this week, Hind to Parish is a good trade- although an almost premo to Parish who is on their bye is better.
A sneaky buy is Langford at 663 K and with a BE of 63 and last three scores of 102, 123, 114 and with McGrath out, it looks like he will stay on a wing with the occasional time in the centre, a legitimate F6 forward. For me, the Ridley discussion is like the Haynes discussion- need to see evidence of role change but watch the team list and see how many defenders Essendon choose and whether this means Heppell goes to midfield or the more likely option of Hind to the forward line (another reason I sold Hind to Kelly). This will be dependent on Smith and Shiel, as you think Smith plays forward and Shiel takes McGrath spot if both are chosen- but surely both will play 70-75 % game time and therefore allow good midfield time for Langford.
Western Bulldogs
The question is generally how many bulldog players you can squeeze in, and most coaches already have their allotment of bulldog players and the ones they don't have, already have high ownership percentages: Macrae 37, Bont 13, Daniel 13, Smith 8 and Hunter 6 and no doubt Smith and Hunter's were largely from the last few weeks. So, unless somehow, you've missed the bulldogs, I don't think there is a buy from the bulldogs coming of their bye. Smith is 577K and BE of 101, whilst Daniel is 610 and a BE of 93, but buying them won't help your fantasy rank as many coaches have already bought them prior to the buy. I bought Hunter at 642 K and a BE of 82 -he is probably the best buy still unless you think Bailey Dale at 650 K can sustain his scoring.
Upshot: Look to see how your potential buys fix up a line and buy accordingly. For me, looking at Houston or Haynes from last week and one of Walsh, Neale, or Langford if I can't afford Parish (If sell Harmes). Poor round this week with 1694 and 1833 rank. Anyway, we live to fight on another week. Good Luck everyone.