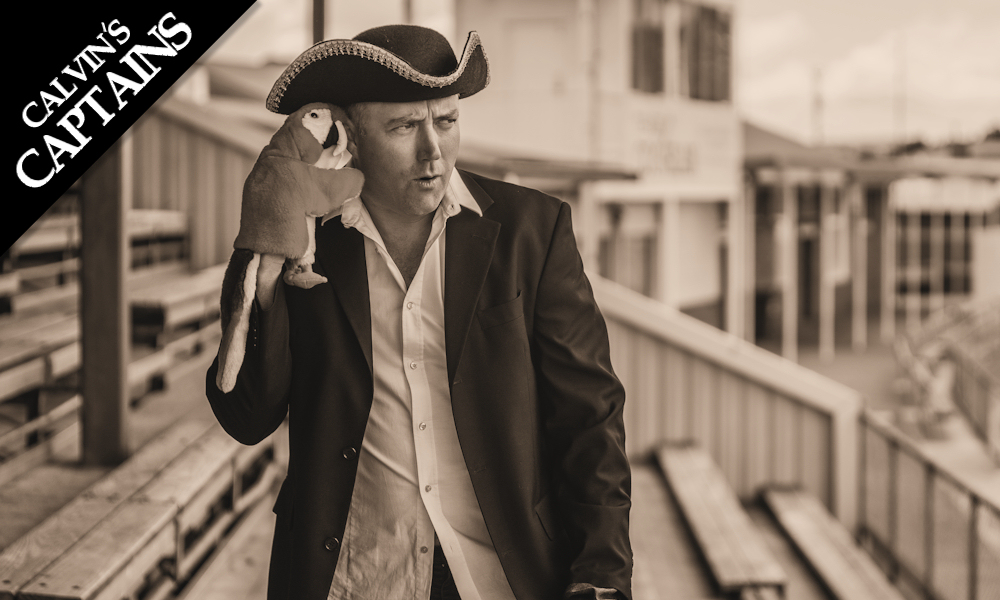 Welcome back you bloody awesome legends to another edition of Calvin's Captains.
FRIDAY VICE CAPTAINS
#1 – Jack Macrae
Oh boy! Another huge 153 (41 touches) for Macrae last week, and in his most recent games against the Demons he has posted 130, 110, 133 and 107.
He has averaged 117 at Marvel this year and last week, was the first time this year from five games he scored over 115 at this ground.
In games against Melborune recently, they have still been giving up points. Seedsman (137), Keays (126) and Laird (117) didn't struggle last week and before that Walsh (121), Docherty (106) and Cripps (103) all hit triple figures as well. As we know, Macrae is well above their standard.
#2 – Max Gawn
Rucks against the Dogs have been solid in recent weeks as Ryder (81), Ladhams (98) and Pittonet (77) all scored reasonably well for their standards. You would assume that Max will be solid enough as well, and a score of 120 is surely on the cards. Max is coming off 129 and has posted 131, 108 and 141 on the Dogs in his last three.
If he's only against Sweet – then he could be giving the kid a lesson.
#3 – Marcus Bontempelli
138 last week, Bont has now hit 130+ in three of his last six games at an average of 119. He's as dangerous as it gets.
#4 – Clayton Oliver
Coming off 155, Oliver is always a great option based on his ceiling. But he plays the Dogs and they are the #1 hardest to score against this year. He had 103 and 69 against them in his last two and ranks at number five on form over the last three games.
#5 – Christian Petracca
116 last week was Petracca's first ton in the last four weeks. Yep, he's a gun and also has a ceiling but against the Dogs this is going to be tough. With that said, the man is a jet and could be anything.
CALVIN'S TOP-10 CAPTAINS
#1– Tom Mitchell v Suns
Saturday 7:40pm @ TIO Stadium (Darwin)
Over the last five weeks, the Suns have given up the most points to midfielders. The top three opposition midfielders against them have averaged 124 and this should have Mitchell owners excited.
Coming off scores of 133, 84, 124 and 128 – the pig is starting to heat up.
Mitchell loves playing the Suns as well, a team he has monstered in the past with scores of 144, 84, 141 and 115. In fact, over his career six games against them he has averaged 126 which makes them his favourite team of all time.
If you are worried about a Touk-Tag, then don't. Touk went head to head with Slewood last week as Selwood went on to post 134.
#2 – Aaron Hall v St Kilda
Saturday 4:35 @ Marvel Stadium
Hall will be massive – marks my words.
Not only has he averaged 119 under the roof this year and is coming off another great score of 122. In the six games he has played this year when he hasn't got injured, Hall has averaged 121. He has this Fantasy game all sorted!
As outlined below, the Saints are giving up plenty of points in recent weeks. In fact, the rank as the second easiest over the last five.
WBD – Macrae 153, Bontempelli 138
GEEL – Guthrie 138, Duncan 134
SUNS – Swallow 130, Touk 119
HAW – Mitchell 128, Worpel 124, Shiels 119
PTA – Amon 138, Wines 129 plus another 4×115+
#3 – Zach Merrett v West Coast
Saturday 7:40pm @ Optus Stadium
GWS had seven players score 100+ on the Eagles last week and over his career, the Eagles are one of Zach's favourite teams to score against with previous scores of 133, 91 and 105.
At Optus he isn't too bad either with his most recent scores of 124 and 105.
#4 – Brodie Grundy v Geelong
Saturday 1:45pm @ the MCG
Blicavs and Ratugolea rank as the 13th easiest rucks to score against and over the last few weeks, Smith (49), Ryder (71) and Nankervis (68) have all struggled.
This will be tougher for Grundy. 71, 149, 130, 84 and 128 are his mixed bag of scores against the Cats but this one is at the MCG where he has averaged 120 in his last five.
His form is good and although there are a couple of small flags… he will be fine.
#5 – Darcy Parish v West Coast
Saturday 7:40pm @ Optus Stadium
Parish is on fire and now ranks as the #1 man based on form averaging 131 in his last three and 130 in his last five.
Coming off 144, there is nothing that Parish can't do at the moment and sits in my top five this week based on form alone.
#6 – Andrew Gaff v Essendon
Saturday 7:40pm @ Optus Stadium
Mr. Head-tilt averages 125 at home in his last four games and meets a team that he has a solid record against with previous scores of 112 and 121.
Coming off 85 – he could be anything from 85 to 140 this week.
#7 – Jack Steele v Kangaroos
Saturday 4:35pm @ Marvel Stadium
A poor score of 84 last week was Steele's second worst score for the year but he fixes that this week. The Roos are still one of the easiest to score against, and in the past Steele hasn't struggled against them with previous scores of 103, 132 and 145.
#8 – Joel Selwood v Collingwood

 
Saturday 1:45pm @ the MCG
Coming off 134, I'm always on the hunt for someone against the Pies.
Selwood scored 104 against them last year but they are much easier than that now.
#9 – Tom Stewart v Collingwood 
Saturday 1:45pm @ the MCG
Collingwood give up the most uncontested marks, just like they did in 2020. They still rank as #1 easiest for defenders to score against.
Stewart is coming off 91 and 88 but did post a huge 138 on the Magpies last year.
#10 – Callum Mills v Carlton
Sunday 3:20pm @ the SCG
Mills averages 127 in away games and just 96 at the SCG this year, but I'm not fussed.
This is a guy who is averaging 118 in his last three and should dominate this match-up.