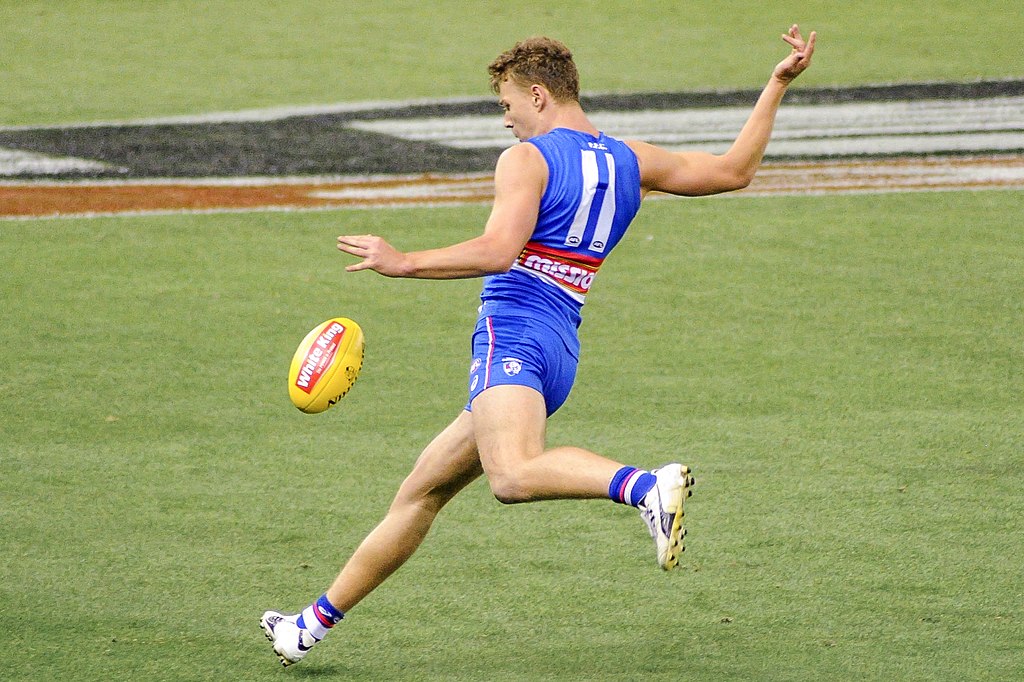 Statistics underpin team sports and the fantasy games enjoyed by so many. The AFL is no exception. With nine games of the Premiership gone for the 18 teams, it could be well worth your while including these stats leaders in your fantasy squad.
Brisbane Lions certainly love to play a kicking game as they chase a first championship for 18 years, and key to that success is the combination of Daniel Rich and Hugh McCluggage. The pair have over 400 kicks between them already and we're not even at the halfway stage in the Premiership just yet.
This is also an important feature of North Melbourne captain Jack Ziebell's play. He has also surpassed 200 kicks in his first nine AFL games this year but to almost no avail. North Melbourne props up the ladder after losing all but one of those matches.
Hugh Greenwood of the Gold Coast Suns, meanwhile, put in more tackles than anyone else during this portion of the regular season. Such interceptions stop the opposition from creating opportunities to score, so it is always worth thinking about someone who isn't afraid of this side of the game on your fantasy AFL roster.
Other prominent tacklers include Jack Graham of Richmond and St Kilda co-captain Jack Steele. All the stats leaders in this area curiously come from AFL teams occupying spots in the mid-table.
Disposals are about how much of the ball you get. Similar to offloads in rugby, one of the best ball-winners and disposers playing in the AFL right now is Jack Macrae with over 300. It's no accident that his team Western Bulldogs are near the top of the ladder and have won eight of their first nine games as a result.
If Macrae continues to perform like this, then the Bulldogs may have every chance of knocking Melbourne offer their perch. That is also reflected in the Aussie Rules betting on the AFL Grand Final this year with both teams made 5.00 joint favourites.
The important lesson with the disposals stat is to make sure you know what the players do with the ball. Tom Mitchell has also already surpassed 300 too, but his team Hawthorn sits second-bottom of the ladder. This is a lowly spot for a side that triumphed in the AFL Grand Final as recently as 2015.
As with any fantasy team, the statistics that matter above all else are goals. Top of the charts here is Carlton key forward Harry McKay in what is already his best-ever scoring season in the AFL to date. The defence does seem to be letting him down, however, as the Blues are only 13th on the ladder, and one of four teams to win just three times in the opening nine matches. Josh Bruce's 27 goals so far have had a visible impact on where the Bulldogs sit in the standings, however.
Fantasy players may not be able to afford or pick both Bruce and Macrae on their roster, however, so considering Taylor Walker of Adelaide Crows, Matt Teberner from Fremantle, or Jack Darling of the West Coast Eagles could be possible alternatives.