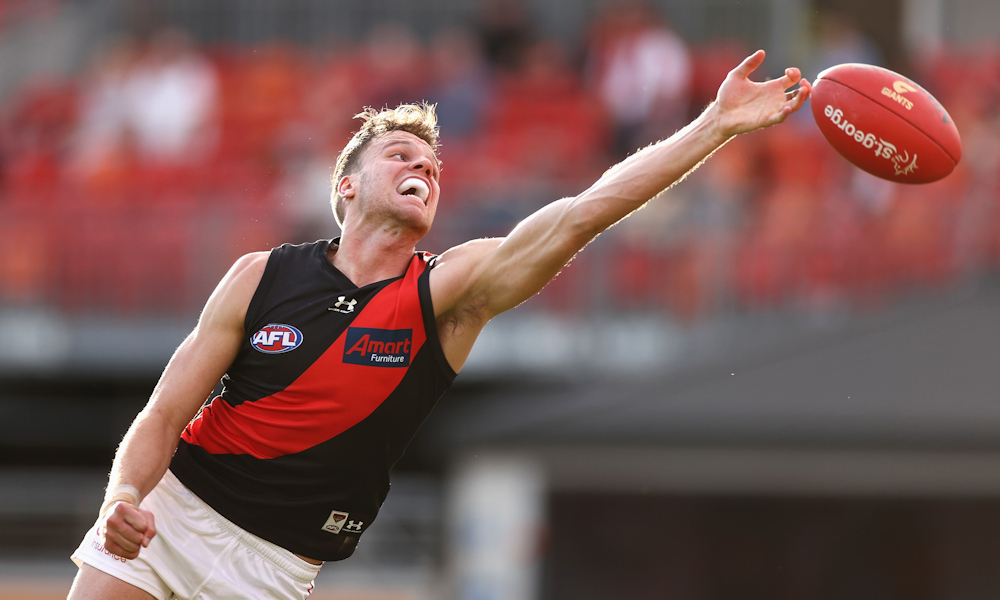 Last week was a tough week for those who captained Merrett (like me), but there is always next week, and so we delve into the second of our pre-bye planning weeks. This week we look at some of the sides who have a tough run to isolate some potential pitfalls and maybe a hidden gem. The focus for this week is Fremantle, Bulldogs, St Kilda, Carlton and Collingwood.
Collingwood
How weird is Fantasy, Will Hoskin Elliott off a wing scored 113. But if you've been following our discussion over the SCG Eastern wing, the ball lives on that side (someone might be able to tell me why- think Nik Cox). There are two potential buys at Collingwood and the rest should not be touched: Crisp and Daicos. After his gastro game last week Daicos bounced back with 91 and Crisp is a consistent gun who can be bought any time with confidence.  The ruck nemesis Hickey weaved his magic against Grundy, but he is against Ladhams this week. The problem for Collingwood is they play Port who stifle midfielders and then Geelong.  The upshot is, unless you love Crisp or think Maynard will stop tagging then Collingwood are off limits.
Fremantle
Fremantle now have 2 hard games against Sydney and Port Adelaide. The only real buys to consider are Brayshaw and Fyfe, although some may like Cerra after his injury lay off. These are Brayshaw's OS scores this year, 127, 54 (tagged), 121, 103. The question becomes will Hewett tag Brayshaw (soft-tag on Pendlebury for 80).  Essendon give up a truckload of points to midfielders so just maybe Hall and Cunnington will be the big scorers this week.  I think Fyfe is value (injury history aside) and he averages 102 against Sydney, 101 Port and 102 Bulldogs. A smokey is Cerra at 590 K (Be of 115). Injured on 17 with 86 against Essendon in his first game back. He could be a bye option for those strapped for cash and wanting to upgrade Powell (remember though Powell is playing Essendon- although I think he is a sell) or Bergman/Farrar via DPP.
Western Bulldogs
Coming off a tough game against midfielders at Port and they now go up against St Kilda, who didn't use Ross to tag against Geelong, and then Melbourne and Fremantle. It looks tailor made for the helmeted one Caleb Daniel (who like many sold him weeks ago). But he is down back again and a BE of 63 and priced at 584K. I hate buying the same player twice in a season, but if you've never owned him, you could go Bergman to Daniel (personally I'd go Ridley). Again, St Kilda gave up midfield scores and so if for some reason you only own 1 Bulldog player, here is your chance to buy another. On the other hand, a ballsy move might be to upgrade Treloar (BE of 123) to a premo gun like Lyons.
St Kilda
I was itching to talk about Brad Crouch, which might be redundant if he is out with a busted cheekbone, but until last week, Crouch scores well when St Kilda play well and goes hopeless when they don't. I thought St Kilda played well and should have won, and Crouch was superb considering the amount of time he spent off the ground, his scores in other games St Kilda have played well, 125, 105, 109 and now 111 whilst his low scores have been 72, 86, 49. So if Crouch is fit and you think St Kilda will play well against Bulldogs, North, Swans and Adelaide than he is a buy this week (BE of 80 at 671K) As we've mentioned before, Billings is still an option with a BE of 74. The other factor now is the St Kilda midfield minus Marshall. I will at least look before I buy.
Carlton
They play the Hawks and the Swans, so if you have Walsh and Docherty, it should be good- but there is a warning.   Hawthorn's defence looks jittery and Carlton's forwards like McKay might kick 6 (if his shoulder stays in).  Look for Curnow to go to Mitchell but will Worpel go to Walsh. Too many risks for me with Carlton. One day some team will tag Walsh all around the ground- maybe the worpedo will be the first, but maybe Hewett also to follow.
Best of the rest
We've warned you off a few players, but here are some players I will be targeting over the coming weeks based on draw and bye coverage. I want a Brisbane Lions player and will buy one of these four because they score huge in wins and at the Gabba: Lyons, Zorko, Rich, or McCluggage.  If your bye coverage is locked in, you could go a Geelong player like Duncan, Guthrie or Stewart, although I have noticed he is man marking far too much in the last 2 weeks.
Upshot: Get Ridley or one of the big dogs in Guthrie, Duncan, Lyons: Avoid: St Kilda, Collingwood, and Carlton midfield. Long shot: Cerra. Game: Look at the North v Essendon game as there will be some big scores and will the tagging nemesis of Turner go to Merrett or to the now equally dangerous Parish.
Score was well down with Merrett as captain and now ranked 1555. Well, them's the breaks and we carry onto this week.