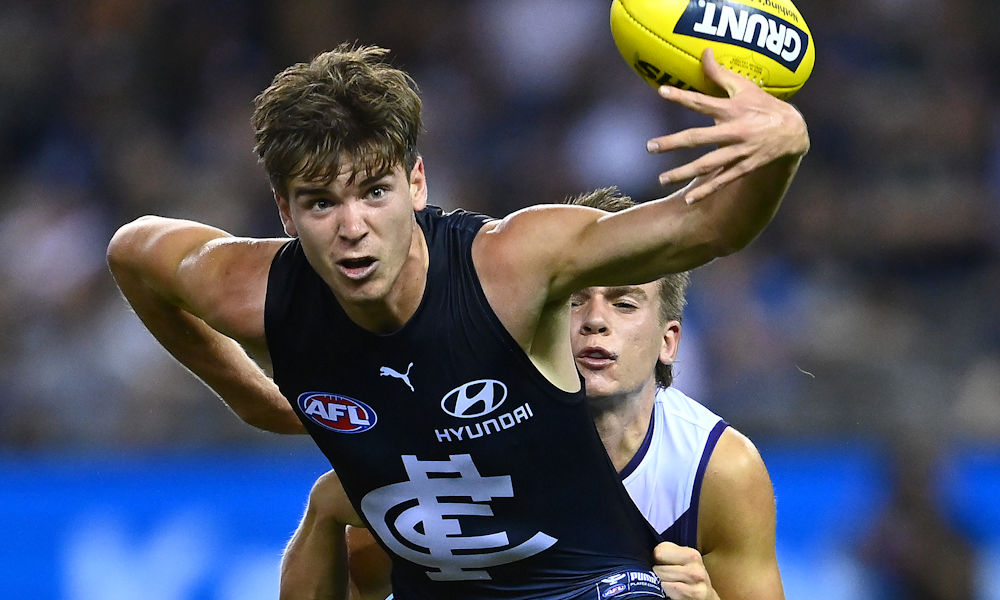 Fantasy points were well and truly flowing for some over the Easter weekend with more 130+ scores posted than in the the first two rounds combined. We offer up our apology to Tex Walker but we're still waiting for ours from Paddy Dow. There's plenty of issues to get through this week including the cash cows. Let's go!
Episode guide
2:00 – This was the biggest round of Fantasy numbers for the season.
6:00 – Calvin was stoked with Andrew Gaff return to form.
9:45 – Roy likened Paddy Dow to the pigeon in the middle of the MCG.
15:00 – Jarrod Witts' knee injury means the lack of ruck stocks at the Suns will be very Fantasy relevant.
20:30 – Most popular trades are analysed.
22:45 – Who are the options for the injured Hayden Young?
26:00 – Mark O'Connor has been tagging and racking up decent numbers. Is he an option?
30:15 – Warnie wishes he followed through with his Jordan Ridley trade last week.
32:00 – If you have Witts, you must go to Brodie Grundy or Max Gawn.
35:00 – Roy's Rollin' 22 includes Taylor Walker.
39:30 – Questions from social media – follow @AFLFantasy on Twitter and like the Official AFL Fantasy facebook page.
42:10 – Does Jordan De Goey deserve one more chance?
46:00 – Can you consider Tom Hickey as a cheap ruck replacement for Witts? Or could you flick Matt Flynn to R2?
51:20 – Which Jordy goes first: Clark or De Goey?
55:00 – Pick one: Jordan Ridley, Jake Lloyd or Callum Mills.
58:00 – Young to Lachie Ash?
Find the podcast