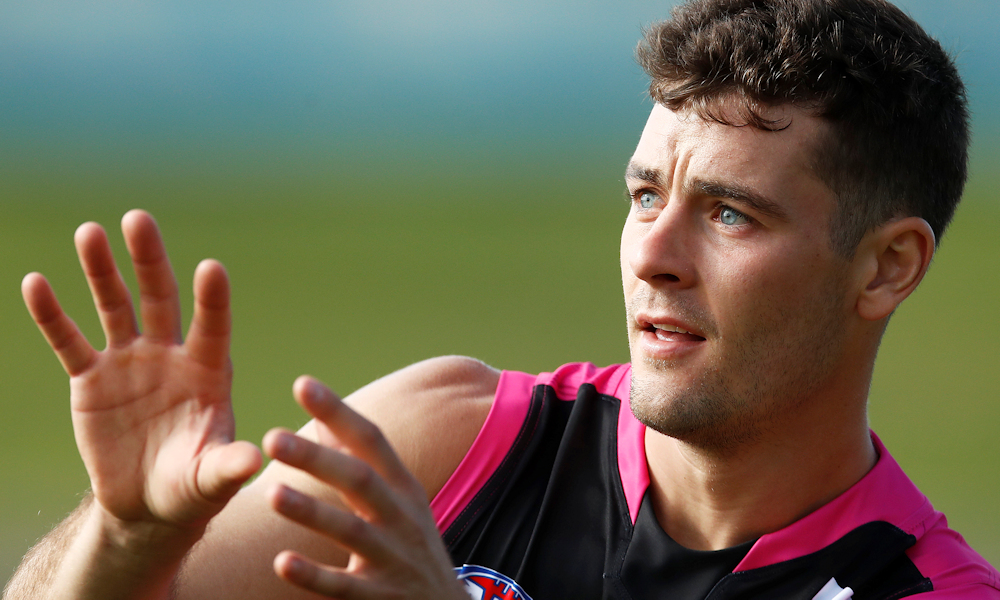 It has been a tough week for Calvin, but he's dried his tears and ready to attack the Easter weekend and resurrect his team. We'll need to do some quick goat thinking to get our squads sorted with the Thursday-to-Monday fixtures. On today's episode, we try to predict who will be good trade targets and captains for round three based on what we've seen so far. Let's go.
Episode guide
2:00 – Thursday night team selection sees rookie Harry Sharp omitted.
5:00 – Jack Martin and Zac Fisher will miss six-weeks for the Blues.
7:30 – Injuries for key Bombers will change their squad's make-up this week.
10:15 – Calvin reveals that Andrew Gaff was told off at training for his poor Fantasy scores.
13:00 – Lachie Neale is one of the most traded out players. Should you move him on?
17:10 – Is it a mistake to bring in Taylor Walker?
20:15 – The Scale of Hardness sees the Saints, Roos and Hawks giving up plenty of points to midfielders.
23:15 – Could you play Paul Hunter over Matt Flynn this week?
25:00 – Calvin is expecting big things from Jack Macrae as his No. 1 captain.
29:30 – With lower numbers being posted this year, can we drop the line for the VC loophole score?
34:10 – Questions from social media – follow @AFLFantasy on Twitter and like the Official AFL Fantasy facebook page.
37:20 – Again… why you shouldn't pick Taylor Walker.
42:30 – Jack Crisp v Callum Mills.
47:15 – Andrew Brayshaw v Bailey Smith.
49:30 – Are we being too harsh on Jordan De Goey?
52:25 – Things to remember for the Easter round of footy.
Find the podcast