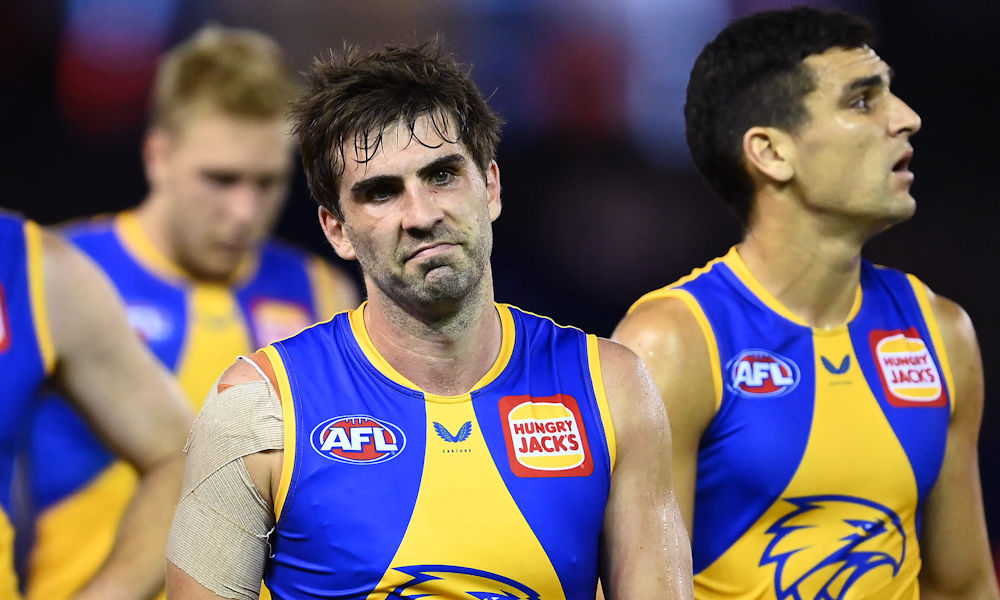 More forced trades greet us out of round two but some are unforced errors for Roy and Calvin as they tried to chase some bench points – they've got a story to tell. The boys look over the key issues facing coaches this week including whether we hold or fold on under-performing premiums.
Episode guide
2:00 – Calvin's ranking slid this week.
3:30 – The rucks bounced back, but are they back?
7:00 – Rookie roulette worked out alright this week with some of our best performers in our teams being sub-$300k players.
8:30 – A tale of how to not chase points off your bench.
12:45 – Jaidyn Stephenson wasn't a great selection for his 17,000 new owners.
15:20 – Calvin has just about had enough of Andrew Gaff.
18:45 – Essendon injuries, including popular MID/FWD Jye Caldwell, will mean a different looking midfield make up this week.
21:00 – Is it too late to jump on the best cash cows of the year?
25:10 – Warnie runs through the players who may gain DPP prior to round six.
31:00 – Lachie Neale and Andrew Gaff have dropped a lot of cash and there's more to come. Do you hold falling premiums?
36:00 – Questions from social media – follow @AFLFantasy on Twitter and like the Official AFL Fantasy facebook page.
39:50 – Are there any worries about Carlton's scoring potential?
44:30 – If you're running with a two rookie ruck set-up, who should you upgrade to: Brodie Grundy or Jarrod Witts?
47:00 – Which rookie: Charlie Lazzaro or Sam Berry?
50:15 – Options for Jye Caldwell and what The Traders will do with their round three moves.
56:30 – North Melbourne and Essendon are giving up the most Fantasy points.
59:00 – What to do with Will Brodie.
Find the podcast