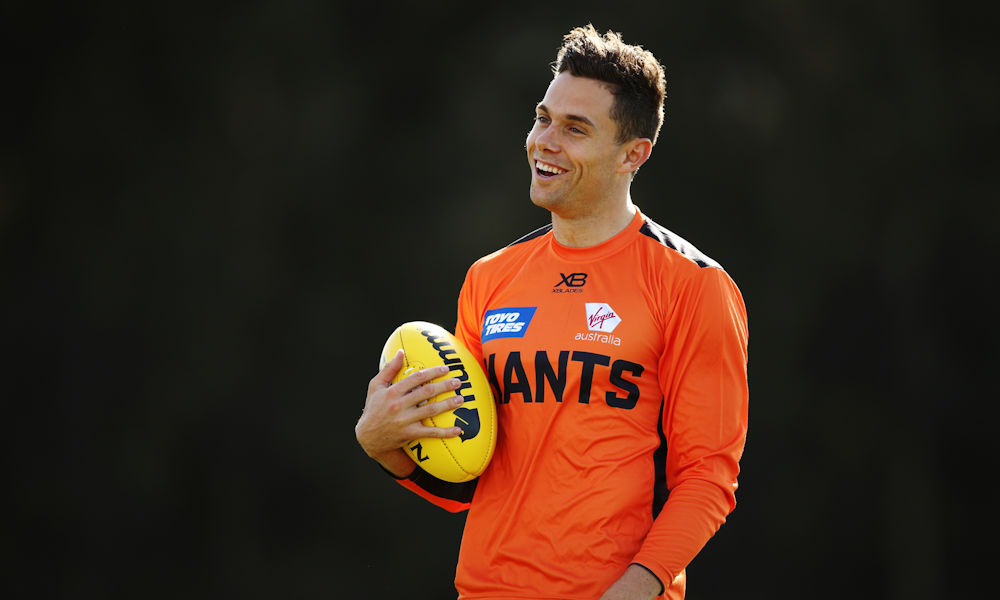 I am an absolute sucker for a POD. A POD is an acronym of the words 'point/player of difference' and essentially is a unique player that will give you an edge in scoring compared to other coaches. PODs get a bit of a bad rep in the Fantasy community as its often said not to pick a player just to be unique but in this article I'll be providing a few PODs who have genuine value, upside and the potential to be a keeper for the year.
I have arbitrarily chosen the cutoff as <10% (as at 2021-03-15) for a player to be considered a POD but its moreso how little I hear these players being talked about this preseason.
DEFENDERS
Jack Crisp– ($726k DEF; 3.7%; 95 BE)
One hundred forty-one. Thats how many consecutive games Jack Crisp has played. There is so, so much to like about him as a POD this year. He's durable and will play twenty-two games. Value? Yep. He's 3 points under his career average of 98 in 2019, 10 points unders his 2020 second half and 34 unders on his last five in 2020. If the trend of running defenders in 2021 is to be believed, Crisp is sure to be a beneficiary. Put up a respectable 90 in the AAMI game probably without trying.
Sam Docherty– ($676k DEF; 7.4%; 89 BE)
It wasn't too long ago that Sam Docherty was the top dog in defence. Averaging a monster 117 that would put most midfielders to shame in 2017, Doc missed out on both the 2018 and 2019 seasons due to knee injuries. He returned in 2020 scoring 95, 88, 97, 110 and 80 (all unadjusted) before only going above 80 once more in the following eleven games. A few of those down games were tags, hampered by niggling hamstring injuries and there's even an injured 11 we can take out with Calvin's permission. Thus giving Doc a 94 BCV average. and great intrinsic value. 5 points under his injury-affected 94 average, 28 under his 117 in 2017 and even 12 under his 2016 average of 101. I guess the only question mark would be the effect of Adam Saad but he's still a co-captain and should be the man down back.
Luke Ryan– ($673k DEF; 2.1%; 88 BE)
With the return of key pillars Alex Pearce, Joel Hamling, Griffin Logue and even the emergence of Brennan Cox, Luke Ryan is set to play his natural role as a floater/interceptor/rebounder in the Fremantle backline. Despite his career average of 88 last year, Ryan still has some value after going at 92 in the second half but I think the real points bump will come from his role and kick-ins. We know Justin Longmuir plays a high possession and high mark game at Freo and Ryan should definitely benefit now that he no longer has to play as a key defender. Missed the AAMI game after an injury in the previous practice match but should be fine for Round 1.
James Harmes– ($474k DEF; 3.5%; 62 BE)
Midfield role was there for James Harmes in the AAMI game attending a nice 69% of CBAs but only scored a lacklustre 62 points. But that's what the preseason is for right? Role over score? Has plenty of intrinsic value after averaging 94 in 2019 as a pure midfielder and 83 in 2018 where he moved into the midfield in the second half and went at 88 for the rest of the year. There were quite a few Demon mids missing from the AAMI game like Brayshaw, Oliver and Viney but it does seem like Harmes is still slated for a midfield role. Listening to the Your Coach podcast, Simon Goodwin was asked if Harmes would go back to being a pure midfielder this year (22:25 timestamp) and responded with a very quick "Yes." and affirmed he would be a part of the rotations.
MIDFIELDERS
Josh Kelly– ($809k MID; 2.5%; 106 BE)
We all know that Josh Kelly is a Fantasy gun when fit but always seems to have some sort of issue that forces him to be traded out. So – what better time to own him than at the very start when we know he's fit and had a good preseason? Similar to Taylor Adams in the niggly injuriy sense, Adams overcame all that last year averaging a career high and playing every game. There's no reason why Kelly can't do the same. Is underpriced on each of his last three years – 118 in 2019, 107 in 2018 and 110 in 2017.
Stephen Coniglio– ($744k MID; 2.3%; 98 BE)
A prime candidate for a 2021 bounceback, Stephen Coniglio struggled in Coronaball and should get back to his consecutive 111 averages in 2018 and 2019 (removing that injured 0 in 2019). In 2020 Cogs was forced to play a tagging role on Jeremy Howe (wtf Leon Cameron?), a bit time forward and was even dropped in Round 17. None of that should occur this year for the captain and he should go back to being one of the best inside midfielders in the competition. Scored a respectable 72 points and 64 CBA% from his three quarters in the AAMI game.
Ollie Wines– ($729k MID; 2.1%; 96 BE)
One of the more unique players on this list. Ollie Wines went at 107 in the second half of 2020 and 112 in his last five which is already value. With an aging Boak and Rockliff, Wines should step up and be the main man in the middle for the Power. Hopefully that's this season. His TOG% dropped from 77% to 72% in the shortened quarters so there's a bit of growth there too. Scored a monster 114 from 71% TOG in the AAMI game albeit against the Broken Witches Hats.
Patrick Cripps– ($718k MID; 8.0%; 94 BE)
Patrick Cripps is another player with plenty of intrinsic value. At his best, he was a 109 average in 2018 (going at 118 in the second half!) which is 15 (or 24) points underpriced. That year he was able to break through a tag but has struggled to in the past two. Cripps has stated he's changed up his game this season to return to the more strength-oriented one he supposedly utilised in 2018. At worst, Cripps should go at least 100 with the ceiling being a top eight midfielder. Only question is, do you have the gonads to ride the high standard deviation train? ~If you don't love me at my worst, you don't deserve me at my best.~
Jy Simpkin– ($676k MID; 1.0%; 89 BE)
It was a breakout season for Jy Simpkin but I think he still has another level he can go to. He had two injury-affected games that I'm happy to discount (<65% TOG) which would bring his average up to a flat 100 BCV. Not to mention he was still clearly struggling with the ankle after the Richmond game scoring only 44 and 57 (unadjusted) against Carlton and Adelaide. Seriously?? How do you only score 57 against Adelaide??? His AAMI game wasn't too great with only a 76 but 81% CBAs is the thing we should be focusing on. Even with the return of Ben Cunnington (if he even gets up for Round 1), Jy should still be a key cog for the Roos.
Caleb Serong– ($636k MID; 9.0%; 83 BE)
Second year blues or breakout? I'm tipping the latter for 2020 Rising Star – Caleb Serong. With an overall TOG% of 70% for 2020, that should easily improve this year especially since Serong played just over half a game in some of his early ones. Averaged 88 in the second half and 95 in his last five, that's at least 5 and 12 points value respectively. Couple that with natural progression, increased responsibility and TOG improvement, I can't see why Serong can't push 100+. Has the junior numbers to boot averaging 115 in the U18 Champs and 100 at state league level. Didn't play the AAMI game due to general soreness but I think Freo were resting him more than anything.
RUCKS
Jarrod Witts– ($615k RUC; 7.0%; 81 BE)
The only ruckman who makes the list, (I don't think guys like Nankervis and Draper can be keepers nor make enough money to be useful) Jarrod Witts once tango'd with the Big Two as a top tier ruck. Averaged 105 in 2019, (and 109 in the second half) thats plenty of value to take Witts to the byes and upgrade to a Grundy/Gawn in Round 15. Lack of preseason and ankle injuries hampered Witts' 2020 so he should easily improve on his 81 in 2021.
FORWARDS
Jordan de Goey– ($605k FWD; 10.8%; 79 BE)
Breaking the rules (the ones I arbitrarily set) a bit here as his ticks over the 10% but I'm keeping Jordan de Goey on here as I'd only have two others to write about in the forward line. From all reports, de Goey has been training with the midfield group and playing there in Collingwood match simulation. We saw that translate into his AAMI game where he pumped out a 127 with 73% CBAs. Though there was no Taylor Adams and Steele Sidebottom that game, I still think he'll be a crucial part of Collingwood's midfield this year.
Will Brodie– ($503k MID/FWD; 2.2%; 66 BE)
Will Brodie be a genuine alternative to the popular Jye Caldwell? I actually think so. Had plenty of midfield minutes in the Suns engine room for a 105 from 70% TOG and 43% CBAs (fourth most). What's encouraging is that he did this with all the main inside Suns midfielders fit like Anderson, Greenwood, Miller, Rowell, Swallow and Weller, suggesting he could now be entrenched in the midfield. Swallow and Weller seemed to spend a lot more time forward. Brodie averaged 88 in 2019 (8 games) which would make him a forward keeper. Also, remember how he shaved off 30 seconds in his 2km time trial???
Jeremy Cameron– ($488k FWD; 6.8%; 64 BE)
I really hate picking key forwards but it would look a bit shit if I just wrote about Will Brodie so here's Jeremy Cameron. Averaged 82, 70 and 83 from 2017-19 respectively so there's a bit of meat on the bone there. Going to one of the most mark-heavy teams in the AFL in Geelong (who are actually good as well), Cameron should easily improve on his 64 average – even with Tom Hawkins. It's clear Cameron didn't enjoy hub life so a change in scenery and return to normalcy could be a bigger influence than his actual club change. Plays the lowly Crows first up and that should set him up for a nice price rise over the next weeks.