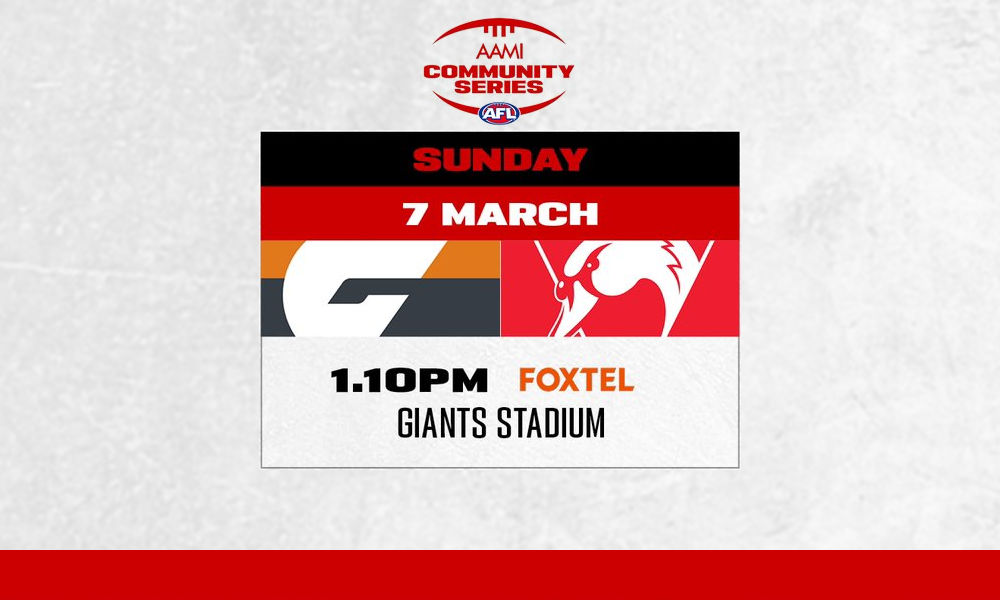 A new-look Giants side defeat the Swans after a quick 4 goal start. 
Who's missing:
Lachie Whitfield (liver), Jesse Hogan (quad), Matthew Flynn (ankle)
Tim Taranto (MID, $718K)
Taranto's ownership currently sits at 11% but I'd expect that to rise after his 31 disposals and 121 point performance against the Swans. He attended 18 CBA's – the 3rd highest for the Giants. Taranto is a lot cheaper than some of the other midfield premium options due to his below-par season last year where he averaged 75.3 (scaled to 94) from just 11 games that were riddled with injury. He appears very fit and ready for a big season, and I don't see much downside when selecting him in AFL fantasy classic in 2021. 
Tom Green (MID, $443K)
Green has been a popular mid-priced midfield pick for a number of weeks this pre-season and showed promising signs in his hit out today. He attended 16 centre bounces from only 72% time on the ground, which I personally found a little bit confusing. Regardless, Green showed enough in his 22 disposals and 1 goal performance for anyone considering him to jump on board. 
Stephen Coniglio (MID $744K)
Cogs endured a frustrating 2020 campaign, including getting dropped and averaging just 78 (scaled to 97.5). On the flip side, he is priced at just $744K which is potentially 5-10 points below what we know he can do. He averaged 110 back in 2018 followed by 104 in 2019. Today, he was in the guts with 21 CBA's and was kept busy with 18 touches and 5 tackles from a humble 67% TOG. Obviously, that number will increase in the regular season and we may also see him float forward and kick a few goals as he has in the past. His tackling pressure around the ball was impressive and he is certainly one to consider when picking your midfield. 
Tanner Bruhn (MID, $248K)
Bruhn was extremely impressive in his first proper whiteout for the Giants, booting 4 goals and managing 11 disposals for 66 fantasy points. The first-round draftee is from the Geelong Falcons and averaged 72 from 2 games in the 2019 NAB league. Although he looks certain to feature in the opening round of the season, I am sceptical over his scoring as he only managed 66 when kicking 4 goals. It is unlikely (although not impossible) that he will kick 4 goals every game and available as a midfielder at $248K, it's a bit of a risk when there are still clouds over his scoring. Not the worst option, but pick with caution. 
Isaac Cumming (DEF, $355K)
Another one of these mid-priced defensive picks and he managed 58 fantasy points from 15 touches and 3 marks. He played a full game (81%) and although his score may be a little disappointing, he was on kick on duties and still appears to be benefitting from some of the Giants recent departures in the backline. This is where 2 pre-season games would be handy because I really want another look at him before round 1. 
Others of note…
Toby Greene (FWD, $627K) was doing Toby Greene things with 21 touches and 3 goals for 96 points. Connor Idun (DEF, $221K) managed 60 points from 81% TOG and is fighting for a round 1 spot. If selected, he will be one to consider in defence at a rookie price. Kieren Briggs (DEF/FWD, $170K) impressed with 51 from 75% TOG and is another rookie priced option to consider if named round 1.
Meanwhile, Lachie Ash (DEF, $420K) didn't perform how we expected him to, with just 48 points from a full match. I almost want to put a cross through his name but he could have just had a bad game. Callan Ward (MID, $461K) is extremely cheap and has a new role on the wing. He scored 68 from 78% TOG.
Who's missing: Lance Franklin (calf), Jake Lloyd (knee)
Sam Wicks (FWD, $397K)
Wicks was arguably the Swans most impressive player with 16 touches, 8 marks, 9 tackles and a goal for 109 points. A very well-rounded game but is priced so awkwardly. Considering not many coaches would've been tracking him until his performance against the Giants, it's going to be hard to pick him based on the 1 game. 
Errol Gulden (MID, $208K) 
Not too long ago, Gulden burst onto the scene as a potential round1. Debutant and he did his chances no harm with an impressive 14 disposal and 1 goal performance. It will be hard to overlook him both as a round 1 debutant and a fantasy classic option, coming at just $208K. His scoring looks solid and he has a nice role where he plays forward but pushes up the ground and has stints in the midfield from time to time. Future star, but for now can be our M7/8.
Chad Warner (FWD, $196K)
Warner was impressive and easy to spot with his bright boots. He appeared to be everywhere on the ground and looked poised with the ball in hand, and managed 19 touches, a goal and 70 points. He is a round 1 smokey and is rookie priced in the forward line and is relatively unique as well. I suspect he will be adding to his current 2 AFL games and is one to look at in the forward line.
Callum Mills (DEF, $705K)
Mills was playing pure midfield, leading the Swans for CBA's with 23 of them. His score is rather underwhelming, with just 63 points from 17 disposals. He has been impressive in earlier scratch matches though and this game could very well be an outlier and just a bad game, but personally, I am turned off by his performance today. He is still a solid option in defence as his role is there and we know he can score well.
Braeden Campbell (MID/FWD, $262K) 
Campbell has been a player who we've looked at over the pre-season and he was impressive today with 18 touches and 57 fantasy points. He seemed to be playing on the half-back a little bit and had plenty of the ball despite his low score. He, unfortunately, had 0 marks which hopefully changes come round 1. I think he is a pretty obvious pick available as a forward and most people will have him, he is just a little expensive. 
Others of note…
Luke Parker (MID, $809K) kicked 3 goals for 91 points. James Rowbottom (MID, $535K) spent a lot of time in the midfield for his 80 while Isaac Heeney (FWD/MID, $603K) was underwhelming with just 69 points and a lack of midfield minutes. While Franklin is out of the side, he still has to be used as a forward.