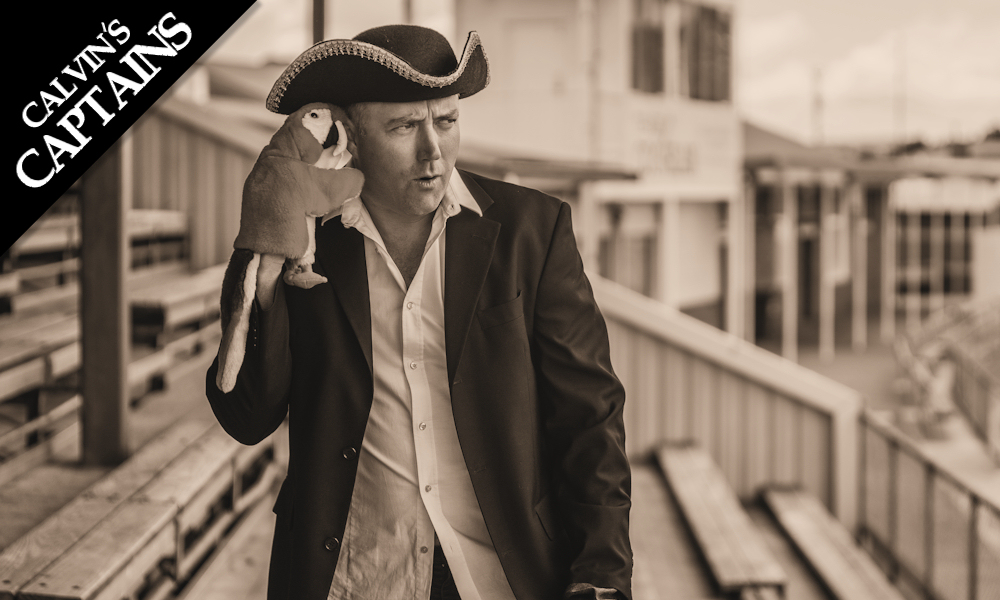 Alright, alright… Now, I'm not one to blow my own trumpet but I have been hanging out with Warnie so I will – last week my top 5 captains averaged a very impressive 99 with Mitch Duncan (108) popping into Calvin's Captains for the first time this year as my #1 option.
BYE CAPTAIN
Over this period when a player is on their bye, you can lock in their average as a captain's score BEFORE the round starts, but only if they have played the week before. If you would like to secure a captain score and not gamble on the big names below, the best five options are listed right here.
Lachie Neale 103
Jarryd Lyons 88
Matt Crouch 85
Reilly O'Brien 83
Dayne Zorko 80
I will be one on the many who will be taking Neale's 103 this week. However, of the 56.8% who don't own him, then you'll need to read further ahead.
CALVIN'S CAPTAINS TOP 10
#1 – Jack Macrae v Geelong
Macrae has now hit a ton in five of his last six games and is one of the most inform players going around. He scored 106 and 109 against the Cats last year and even in a flogging last week, Crouch (125) and Laird (105) still posted captain-worthy numbers.
VC OPTION: Plays Friday night 7:50pm
#2 – Lachie Whitfield v Fremantle (Sat. Evening)
I love defenders playing the Dockers and last week, Lloyd took 7 marks on his way to 102. In fact, three of Sydney's top four scorers were defenders who combined for 19 marks. Whitfield is coming off 94 (8m) and will be cashing in on Saturday arvo in beautiful 'marking' conditions.
#3 – Tom Mitchell v Essendon
Essendon are the third easiest to score against and this little pig is coming off back2back 100+ scores. If you want him as a VC option, you better lock it in now as he is playing Thursday afternoon, before you even start eating your evening meal.
VC OPTION: Plays the first game of the round – Thursday 4:40pm
#4 – Brodie Grundy v Carlton (Sunday)
In the second last game of the round, this could be your fall back guy who is only up against Pittonet/DeJoning. Grundy scored 149 against Kreuzer last year and has been in good form scoring 71, 101, 72, 96 and 99 in his last five games. Max Gawn dominated Pittonet earlier this year for 123 and Grundy will as well. He does look a little out of sorts at the moment, but surely he bounces back this week.
#5 – Jack Steele v Melbourne (Sat. Night)
After Adelaide, Melbourne sit a the second easiest team to score against and Steele has some form on his side coming off his third 110+ score for the year thanks to 10 tackles. He has scored 114, 88 and 106 in his last three against the Demons and should be great again.
#6 – Andrew Gaff v Richmond
Another guy playing on Thursday and another good option to hit your VC up nice and early. Merrett (125) didn't struggle last week against the Tigers and Gaff hasn't a had a problem in the past hitting 100+ against them in his last five games. Gaff issue… he's only hit 1×100+ score this year in his last nine games.
VC OPTION: Plays the second game of the round – Thursday 7:10pm
#7 – Taylor Adams v Carlton (Sunday)
As solid as they get. With scores of 107, 95, 98 and 111 in his last four, he is as reliable as they come. He didn't play the Blues last year and should be good for another 95+ score here. He can not be stopped at the moment.
#8 – Josh Kelly v Fremantle (Sat. Evening)
Even in a flogging last week at the hands of the Eagles, six GWS players still managed 80+. Kelly was one of those with 97 but the Giants will have this game on much of their own terms, for even better Fantasy results.
#9 – Mitch Duncan v Bulldogs
His ability to fill stat lines quickly is amazing. He did that last week with 24pts in the last five minutes of game. This game will be tougher than the Crows though as Melbourne found out last week with just 2×80+ scores against the Dogs. Duncan has been in great form though scoring 108 last week, his third ton for the year.
VC OPTION: Plays Friday night 7:50pm
#10 – Shaun Higgins v Gold Coast (Sunday)
Higgins is here based on the fact that Carlton had 6×90+ scores against the Suns last week. Higgins is coming off 100 from last Monday and could be a nice little smokie this week. Another Roos to consider is the inform Luke McDonald after his average of 103 in his last five. The Roos should score well in this one.