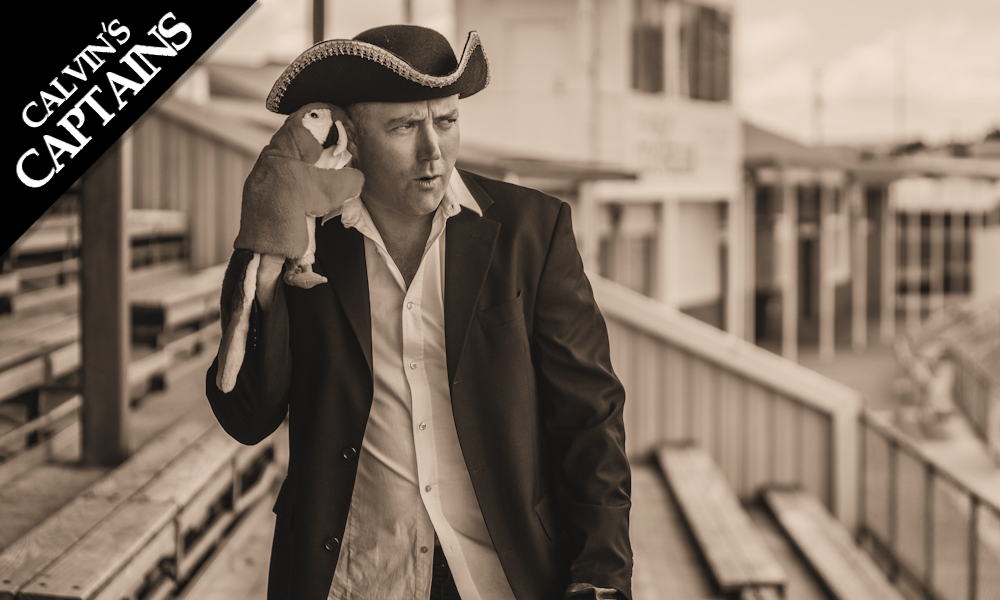 There have been some big scores coming through and finding that guy to hit you triple figures is becoming more important than ever. This week is no different and I have been working overtime to get you the best ten players ahead of round 13.
CALVIN'S CAPTAINS TOP 10
#1 – Mitch Duncan v Adelaide (
Sunday

)

Who wants to score a truckload of points against the easiest team in the league? Ok then Mitch, this week is your turn. Last week, seven Bulldog players hit 85+ with Bont (145), Smith (125) and Hunter (99) scoring monster scores. Duncan is averaging 93 in his last three games but this game is different. The Crows are not like a normal team and I'm expecting Duncan to be huge.
#2 – Jake Lloyd v Fremantle
Fremantle can give up plenty of points to defenders and Lloyd will cash in. He has been in ripping form scoring 108, 100, 81 and 115 in his last four games this year. Add to that, his last two scores against the Dockers are massive with 132 and 163.
VC OPTION: Plays the fifth game of the round – Saturday 8:10pm
#3 – Jack Macrae v Melbourne
His 76 last week was disappointing but we need to remember that this guy has been on fire. He went into the Crows game chasing his fifth straight ton. Sidebottom (105) and Adams (95) scored well enough against the Demons last week and his last scores of 110, 133 and 102 against them is good enough for me. Macrae will most likely carry my VC.
VC OPTION: Plays the second game of the round – Saturday 1:45pm
#4 – Patrick Dangerfield v Adelaide (
Sunday

)

Dangerfield loves playing his old team and in the past he has smashed them with scores of 92, 132, 151, 112, 131, 118 and 129… and now they are even easier. Just imagine what he will do. His form has been ok after his 95 last week but everyone tons up against the Crows. Mark him down for one as well.
Legends 💪 Let's chat some #AFLFantasy captains and much more. https://t.co/vTQOeq953P

— Calvin (@CalvinDT) August 19, 2020
#5 – Josh Kelly v West Coast (
Sunday

)

Mitchell (104), O'Meara (101), Shiels (100) and Worpel (92) all had a Fantasy Day Out against the Eagles last week and Kelly is just starting to heat up with 3×100+ scores coming in his last four games.
#6 – Lachie Neale v St Kilda (
Sunday

)

Neale has hit 100+ in all but three games this year but he could cop some attention against the Saints. He was tagged by Seb Ross last year to 79 but he's a man on a mission at the moment. I can see him being tagged again here either by Steele or Ross, but his form has been too hot to leave him off the list.
#7 – Lachie Whitfield v West Coast (
Sunday

)

His 73 last week was his lowest score since round 3. Whitfield knocked up 133 on the Eagles last year and should be great again after we consider what the Hawks scored against them last week.
#8 – Sam Menegola v Adelaide (
Sunday

)

Yeah why not have another Cat in my top ten. Coming off 73, Menegola is still averaging 92 in his last three, boosted by 111 he scored recently against the Saints. But he plays the Crows… so he'll be great and could even push his season-best score.
#9 – Clayton Oliver v Bulldogs
82 last week and only 69 against the Bulldogs last year. Oliver makes the list based on the fact he is the #1 ranked man in the game averaging 106 in his last three this year.
VC OPTION: Plays the second game of the round – Saturday 1:45pm
#10 – Zach Merrett v Richmond
Merrett has hit 100 in five of his last six games against the Tigers and proved that with 117 last year. His form has been solid enough coming off 85, 93 and 100.
VC OPTION: Plays the fourth game of the round – Saturday 7:40pm