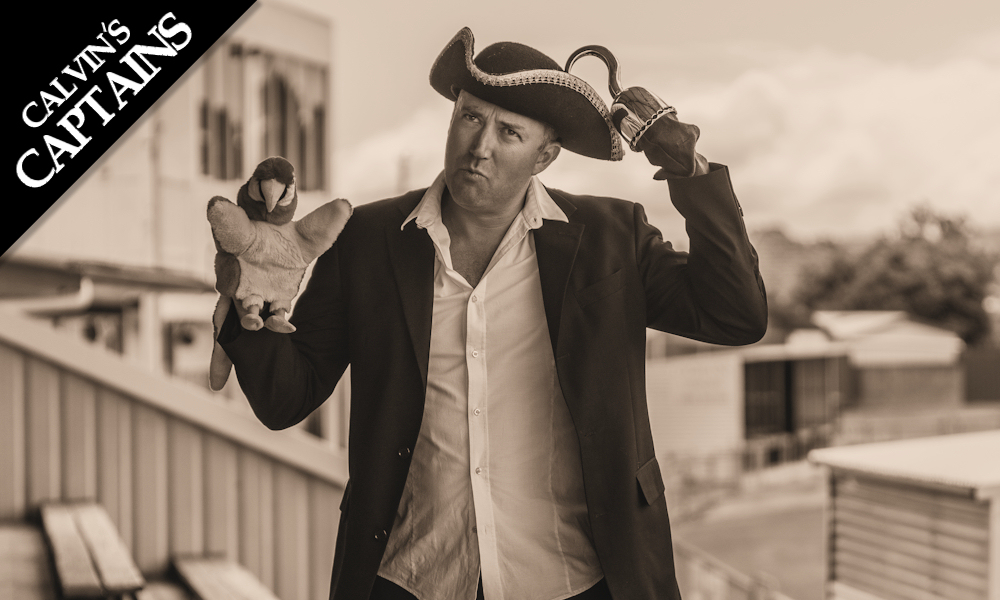 Another quick turn around so let pump this out as you get yourself ready for the round ahead. Good luck legends.
LOOP HOLE EXPLAINED
This is how it works….
Select a gun player and give them the VC.
If that players scores well, put a non-playing player onto your ground and give them the "C".
Make a bench player emergency as well.
The non-playing captain will score 0, meaning you VC score will be activated and doubled and the emergency player you selected, will also cover the zero as well. The emergency score will not double.
If you don't like you VC score, simply select a captain as you normal would.
CALVIN'S CAPTAINS TOP 10
#1 – Jack Macrae v Adelaide (
Sunday

)

A match-up made in heaven. Here we have a player who has scored 128, 106, 114 and 102 over the last four weeks, who meets a team who give up the most Fantasy points in the land to opposition midfielders. Recently, North had 3×110+ scores against them and then the following week, Oliver (131) and Petracca (90) had their run and as of a few days ago Adams (98) also cashed in. In fact, over the last three weeks, the top 3 scoring midfielders from each team averaged 103 against the Crows – NUTS!

Adding to this, Macrae has scored well at Metricon this year with an average of 98 across his four games. Macrae is on Sunday at 1:05pm and the perfect fall-back option should your VC fail.
#2 – Lachie Neale v Kangaroos
Three Melbourne midfielders hit 100+ last week against the Roos and Neale will achieve that with ease. He had 120 last week and his form has been awesome with scores of 88, 117 and 102 coming prior to that. North do have taggers they can use though, but in recent weeks they haven't bothered. Neale will continue his run with another ton, without breaking a sweat.
VC OPTION: Plays the third game of the round – Saturday 2:35pm
#3 – Clayton Oliver v Collingwood
Getting it done at the moment in a big way. Oliver is now averaging 107 in his last three and had 106 in round 11. He scored 130 and 90 on the Pies last year and has hot form on his side for this encounter.
VC OPTION: Plays the fourth game of the round – Saturday 5:10pm
#4 – Marcus Bontempelli v Adelaide (
Sunday

)

Anyone player up against Adelaide pops high on my captain radar for the obvious reasons. Bont scored 98 last week and even had 125 on the Crows last year and you know he'll be good once again!
#5 – Jake Lloyd v GWS
In round ten against the Giants, Hurley (8m, 79pts) and Ridley (8m, 79pts) scored well from the back half and this has me excited about Jake on Thursday night. He has scored 100, 81 and 115 in his last three and loves playing at Optus where he is coming off 115 and 132. A nice and early VC option, who frees up more time to lock in a non-playing player on your field.
VC OPTION: Plays the first game of the round – Thursday night
#6 – Lachie Whitfield v Sydney
Whitfield scored 115 against the Swans last year and is averaging 101 in his last three this year. He too enjoys the space of Optus where he has scored 105 and 133 in his last two there.
VC OPTION: Plays the first game of the round – Thursday night
#7 – Steele Sidebottom v Melbourne
His form is solid enough (before last week's 61) with previous scores of (61), 86 and 101 coming in his last three games. It's his history against the Demons is what gets him a huge green tick here though with previous scores of 123, 108, 121, 102 and 133. That's huge.
VC OPTION: Plays the fourth game of the round – Saturday 5:10pm
#8 – Jack Steele v Essendon (
Sunday

)

Unrated and a beast! Essendon are the third easiest to score against and Steele is getting some great numbers next to his name with 90, 111 and 91 coming in the last few weeks. He had 96 and 124 on the Bombers in his last two games.
#9 – Andrew Gaff v Hawthorn (
Sunday

)

The Hawks are one of his favourites with previous scores of 129, 119 and 154. His form has been very inconsistent though but based on his history record here, he should be good to go in this one. Last week, Freo had 8×80+ against the Hawks and Gaff will have a day out.
#10 – Brodie Grundy v Melbourne
Grundy is a great VC option… if Max Gawn doesn't play! Last week, Goldy (69) went up against Luke Jackson and couldn't get the score we wanted but it will be different if Grundy plays this game with Max on the sidelines. He scored 105 and 95 against Gawn last year who is the hardest ruckman in the game to score against this year. However… if he doesn't play, Grundy should be massive!
VC OPTION: Plays the fourth game of the round – Saturday 5:10pm