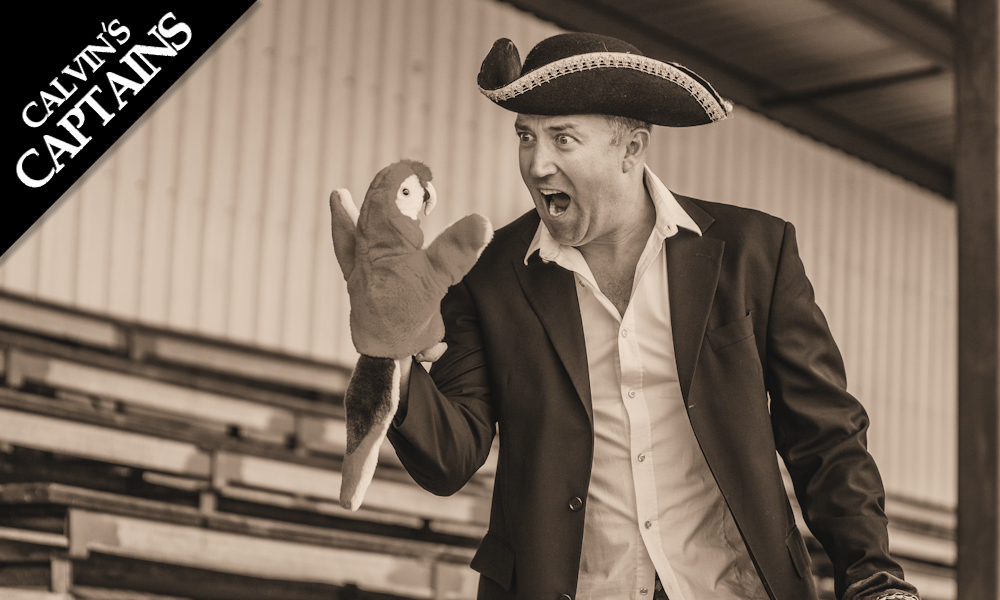 Alright, alright… he have hours to play with here – let's get busy!
LOOP HOLE EXPLAINED
This is how it works….
Select a gun player and give them the VC.
If that players scores well, put a non-playing player onto your ground and give them the "C".
Make a bench player emergency as well.
The non-playing captain will score 0, meaning you VC score will be activated and doubled and the emergency player you selected, will also cover the zero as well. The emergency score will not double.
If you don't like you VC score, simply select a captain as you normal would.
If you are looping, you need a thumping score during these times. As you don't know teams and which rookies may/may not be playing, you should only be chasing a score that is top notch. The stress related to VCing, is real and it's nasty. You might even VC a player and then you may not even be able to then collect that score with a non-playing player. It's tough times.
BYE CAPTAIN
Over this period when a player is on their bye, you can lock in their average as a captain's score before the round starts, but only if they have played the week before. If you would like to secure a captain score and not gamble on the big names above, the best five options are listed below.
Jake Lloyd 87
Tim Taranto 87
Luke Parker 87
Josh Kelly 86
Lachie Whitfield 83
Stephen Coniglio 81
Will Calvin be taking these scores?
No I won't be. If you have a genuine avenue to having the double chance with a VC option this week, you might as well take it on. Surely one of the two players (VC and C) you have lined up should outscore the list below. At this stage, I'll be VCing Macrae and then if that fails the big "C" will go on the next I have on that list which is Gaff… eekkkk.
CALVIN'S CAPTAINS TOP 10
#1 – Clayton Oliver v Kangaroos
Averaging 113 in his last three games and coming off 131 last week, Oliver is running hot. The Kangaroos chose not tag last week as Geelong had four scores over 90. He scored 112 against them last year and looks prime to score well again.
VC OPTION: Plays fourth game of the round – Sunday night 6:10pm.
#2 – Taylor Adams v Adelaide
With Treloar out, expect Adams to be big, especially after his 111 last week. As we know, Adelaide have been the easiest team to score Fantasy points against and in round nine, the Kangaroos had three players score over 115 against them and last round Clayton Oliver scored a massive 131. This man could be amazing!
#3 – Jack Macrae v Brisbane
Macrae is coming a three peat of tons and is looking very good at the moment. He loves playing the Lions, a team he has scored 151, 98 and 155 against in his last three.
VC OPTION: Plays second game of the round – Saturday night 7:40pm.
#4 – Steele Sidebottom v Adelaide
Plays Adelaide, enough said. Only had 71 on them last year and although he might attract a tag from Ben Keays, this is something the Crows didn't do last week, even though Oliver was going bananas.
#5 – Lachie Neale v Bulldogs
88 last week was his second lowest score for the year – Nuts. He sits here today in position 5 based on form, not his history as he hasn't hit triple figures against the Dogs in his last fours games.
VC OPTION: Plays second game of the round – Saturday night 7:40pm.
#6 – Andrew Gaff v Carlton
Loves playing at Optus and meets the Blues who didn't tag in their most recent game. Gaff has been a roller coaster in recent weeks with scores of 51 and 126 but after his bye, I'm expecting big things against a team he scored 107 on last year.
VC OPTION: Plays third game of the round – Sunday 3:35pm
#7 – Brodie Grundy v Adelaide
With scores of 96 (Sinclair) and 99 (Freo) in the last two weeks, Grundy has been getting done. It's a tougher task against O'Brien this week though as Max (73) and Goldy (82) have recently found. Grundy has never gone against O'Brien one on one though, meeting him and Jacobs together last year for 90pts. Should get 90+ you'd think.
#8 – Tom Rockliff v Richmond
The pig is back! 123 last week with 15 tackles is exactly what we want to see. He scored 90 and 132 on the Tigers last year and after Brisbane had 6×80+ scores against Richmond, you'd think he's a safe 90+ here.
VC OPTION: Plays first game of the round – Saturday 4:35pm 
#9 – Tom Mitchell v Fremantle
The other Tompig did score 107 prior to his bye and the rest would do him good. He scored 160 on the Dockers in 2018 and before Freo's bye last week, they played the Pies where Steele Sidebottom (101) and Treloar (84) were solid enough against them.
#10 – Max Gawn v Kangaroos
Sore shoulder – I'm not too fussed. Max has had Goldstein's measure in the past with previous scores of 154 (41 hit outs) and 114 (50 hit outs). Stanley (58) and O'Brien (81) were the last rucks to battle Goldy… whether he is sore or not… he beats Goldy.
VC OPTION: Plays fourth game of the round – Sunday night 6:10pm.