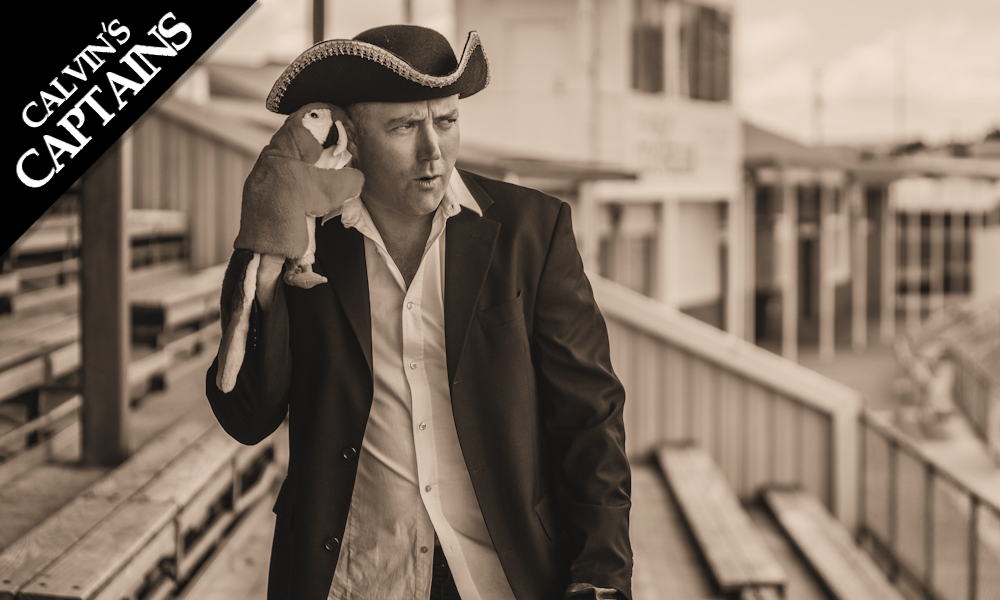 Alright, alright… how can we tackle this?
Firstly, with a rolling lock-out, you can Loop Hole/VC anyone providing you have a good back-up captain to come and a way in which you will Loop Hole your player with the VC. IE. You'll need a non-playing player, who hasn't played yet. This is important and maybe Loop Holing isn't for you.
Should you even Loop Hole?
Personally, I might have to go a captain straight out and as I don't have Neale, I may just go Gawn on Thursday night.
WHY? With my Bulldogs (Cavara, Butler, Porter) playing on Wednesday night and then Trent Rivers playing in the same game as Max, my ability to loop is very restricted. Yeah… I might be able to Loop Hole and play West Coast's Bailey Williams (Saturday night) but he was named an emergency last week and the stress related to this is a huge concern. You can only play this VC-Loop Hole game if you are 100% confident you can actually do it. Otherwise, your captain might score you a dirty 20.
At the end of the day – you want to pick a captain YOU want. You don't want to be 'stuck' and choosing someone as a last minute play as you couldn't do what you wanted to do.
How do you do the Loop Hole?
This is how it works….
Select a gun player and give them the VC.
If that players scores well, put a non-playing player onto your ground and give them the "C".
Make a bench player emergency as well.
The non-playing captain will score 0, meaning you VC score will be activated and doubled and the emergency player you selected, will also cover the zero as well. The emergency score will not double.
If you don't like you VC score, simply select a captain as you normal would.
VC LINE – 100 (BCV score of 125)
If you are looping, you need a thumping score during these times. As you don't know teams and which rookies may/may not be playing, you should only be chasing a score that is top notch. The stress related to VCing, is real and it's nasty. Mind blowing stuff.
HALF-TIME LIVE
At half-time of the Bulldogs v Richmond game, I'll be periscoping with a greyhound punt at the end. If you would like to have a chat and a beer (optional) with me, join on Periscope this Wednesday. I'll be answering all your Fantasy questions as well as watching a greyhound race at the end which will hopefully give us some good luck for the round ahead. Join me, see you then.
CALVIN'S CAPTAINS TOP 10
#1 – Lachie Neale v Essendon on Friday 8:10pm
Safe. Reliable. In form. A genuine gun.
Neale is still the best Fantasy player in the same. When it comes to giving him the C, his coaches know very well, that he will get the job done for you week in and week out. Neale has proved this over the 8 weeks, where he has scored over 100 in six of his games. There is no tag coming for Neale this week and the Brisbane jet will have things all his own way.
His record against the Bombers is just as impressive and from his last seven games he has hit 100 six times, reaching 125 an impressive four times. He's unreal and ticks all the right boxes here. If you are an owner – well done, he will get you over the line once again!
#2 – Max Gawn v Port Adelaide on Thursday 7:50pm
Max is averaging 111 in his last five games with a lowest score of only 99. He is elite.
He should only be up against Ladhams here, a guy Ryder (73) and Marshall (95) did well against last week. Max only had 68 in this game last year against Lycett, but he has damaged his PCL which means Max will be running a clinic on Thursday night in perfect footy conditions.
#3 – Josh Kelly v Gold Coast on Sunday 3:35pm
A season-high 119 last week will make people notice. Kelly loves playing the Suns, a team he has scored 120, 140 and 166. He is averaging 85 this season and is looking sharp and only betting better.
#4 – Brodie Grundy v Fremantle on Sunday 6:10pm
We forgive… but you better produce. Grundy has now averaged 78 in his last three games which consists of a 53 and last week's 62. Grundy should be up against the Lobb/Darcy combo, and his numbers have always been reasonably solid against any Freo rucks he encounters with previous scores of 112, 126 and 131. He did have 44 in the second half last week and surely he gets back to his best for this one. Redemption week!
#5 – Andrew Gaff v Geelong on Saturday 8:10pm
At home, we all know Gaff is a different beast and he proved that last week with 126. He scored 120, 91 and 120 against the Cats in his last three encounters and has hit 100+ against them in five of his last six.
#6 – Zach Merrett v Brisbane on Friday 8:10pm
128, 126, 78, 140 and 130 are Merrett's last scores against the Lions who are one of his favourite teams to score against. He had the highest Fantasy score we've seen this year with 33d, 9m and 6t last week for 138.
#7 – Jack Macrae v Richmond on Wednesday 7:10pm
Macrae loves playing the Tigers and you could have your captain knocked off early this week if you like. He scored 99 against them last year and before that… he had a massive 190. Josh Kelly (119), Coniglio (103) and Whitfield (99) all scored well against Richmond last week and so should Jack.
#8 – Adam Treloar v Fremantle on Sunday 6:10pm
Last year, Treloar went into his the Fremantle game with scores of 112, 117, 127 and 127 but disappointed his coaches with 74. There was no tag and no excuse for what he did. He has been awesome this year though and should be considered with the big C.
#9 – Lachie Whitfield v Gold Coast on Sunday 3:35pm
Johannisen (83pts, 7m) and Crozier (75pts, 7m) came off half-back for the Dogs last week and scored well with a few marks against the Suns. Whitfield will fill that role well here and even posted 118, 74 and 120 against them in his last three.
#10 – Stephen Coniglio v Gold Coast on Sunday 3:35pm
Remember when Coniglio scored 192 against the Suns? That was last year, and that was one of four tons he has scored against them in his last five games and they sit as his #1 favourite team to score against. He had his first CV ton (103) last week and is starting to heat up.
TOP TAGGER ALERTS
Matthew deBoer – Could be running with David Swallow this week who has been in great form.
Luke McDonald – He didn't do a role last week as Jed Anderson and Pittard took over. Brodie Smith is a real target for one of these guys on Saturday afternoon.
Jack Steele – Went to Boak (53) last week and might have Luke Parker lined up for this one.
Ben Keays – Did a rubbish tag on McGrath (118) last week and might go to Shaun Higgins here. Might have week off.
Jarryn Geary – Can do a good tag on his day… maybe stands with Jake Lloyd.
Ed Curnow – Shut down the injured Simpkin in round 8 and scored well himself, he will go to either Tom Mitchell or O'Meara you'd think.