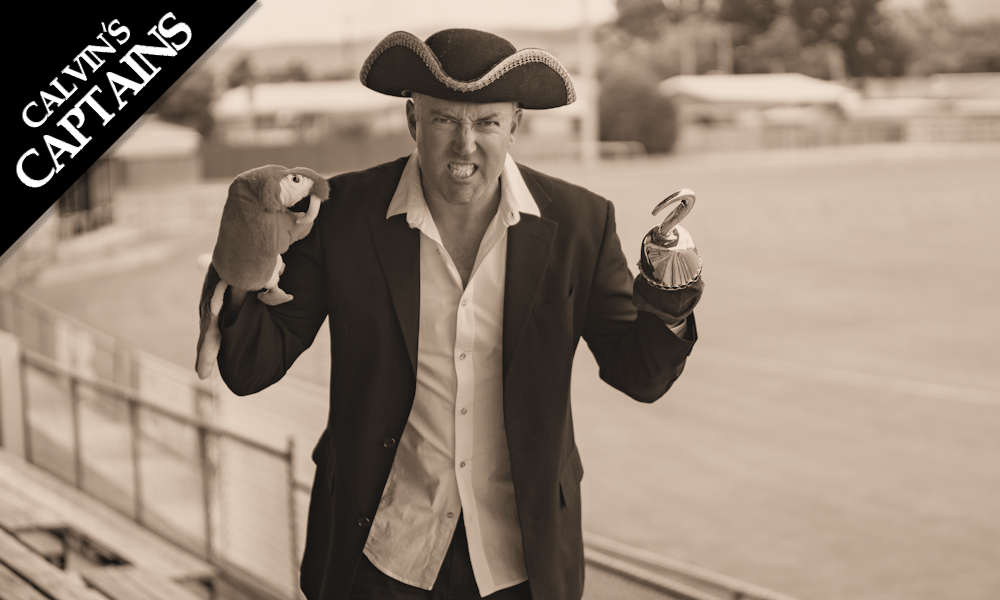 Welcome back you bloody legends.
She's a battle… but life is about ATTITUDE. Be that person who sees the good in bad situations. We approach round four, ready to attack it once again. Be the 'butter mouse' not the 'cream mouse'.
Things might not go your way, but the captain research has been done for you. Check it out.
Last week: Gawn (98*) Dangerfield (74), Neale (126), Adams (75), Coniglio (72), Gaff (111), Whitfield (10), Lloyd (83), Grundy (99) and Crouch (80) were my top 10 and as you can see – a little bit of a mixed bag and I hope you were on the good side of some of those scores.
LOOP HOLE
This is how it works….
Select a gun player playing Thursday night and give them the VC.
If that players scores well, put a non-playing player onto your ground and give them the "C".
Make a bench player emergency as well.
The non-playing captain will score 0, meaning you VC score will be activated and doubled and the emergency player you selected, will also cover the zero as well. The emergency score will not double.
If you don't like you VC score, simply select a captain as you normal would.
Plenty of options for most people in this game starting with my best pick – Jake Lloyd.
Lloyd has scored 83 and 111 in his last two and has scored 126, 67, 122 and 113 in his last four against the Dogs. The Bulldogs allowed plenty of marks to the Giants last week that saw Haynes, Corr and Shaw all combine for 30.
Luke Parker has been very solid this year averaging 93 and actually averages 105 in his last three against these guys. His 73 last week though was a little disappointing.
Then we have our Bulldogs options. Jack Macrae responded last week with 105 which showed more effort with 7 tackles and 5 marks. A big improvement from his 3 tackles and 1 mark from the week before. Attitude is everything Jack!  He had 107 on the Swans last year and should be great in this one. With Josh Dunkley on the sidelines, Macrae could even find himself back in the guts more than he has been after only 9 CBAs again last round.
Bailey Smith managed just 60 last week despite attending basically the same CBAs as he did in previous weeks. Maybe an off game? But we all know he is capable of 90+ which could get the job done for you here.
Could we see Marcus Bontempelli tagged again this week after deBoer went to him in round three? Hewett ran with Higgins (41) last weekend which could imply he's a chance to have more attention one again.
BEST VC OPTIONS – Lloyd, Macrae, Parker, Smith, Bontempelli
VC LINE – 92 (BCV score of 115) – higher than normal, but big things are coming.
Loading ...
JOIN ME LIVE!
Periscoping with a greyhound punt at the end is back. If you would like to have a chat and a beer (optional) with me, join on Periscope at 8pm Wednesday. I'll be answering all your Fantasy questions as well as watching a greyhound race at the end which will hopefully give us some good luck for the round ahead. Join me, see you then.
Super punting last week and I answered a few #AFLFantasy questions as well. Join the fun! https://t.co/P5Icnhvm2U

— Calvin (@CalvinDT) June 24, 2020
CALVIN'S CAPTAINS TOP 10
#1 – Lachie Neale v Adelaide @ GABBA
It's hard to look past a guy averaging 114 (BCV: 143) after coming off a dominant 126 last week with 32d, 7t and 2 goals. He scored 119 on the Crows last year and at the moment they flat-out suck.
Last week, the Suns scored 7×80 against them with two players scoring over 100. Neale is hot property at the moment and the Crows are rubbish. Best match-up for the guy with the best form.
#2 – Max Gawn v Geelong @ MCG
Mr. World Wide (78) and Sinclair (93) have enjoyed their games in the last two weeks against Geelong and Rhys Stanley and now Max gets his turn.
BUT STOP THE PRESS – Stanley is missing, meaning that Max will now most likely get to dominate Darcy Fort, a guy Sam Jacobs scored 80 against in round one. Have mercy!
Max scored 113 on Geelong (Stanley) last year and heads back to the MCG which is absolutely loves.
#3 – Brodie Grundy v GWS @ GIANTS
Sits at #5 ranked on average at the moment with 98 (BCV:123) – he isn't struggling.
Grundy loves playing the Giants where he has scored 164 in the Preliminary Final and a career-high 181 (at Giants Stadium) in the 2019 season. But… that was against Mumford.
Against Jacobs he has scored 90 (2019) and 126 (2018) but it has been what Rucks have scored against Sauce in recent weeks that gets me excited. English (78) was ok last week and let's not forget that Goldy (127) had the top score for round two against the Giants.
#4 – Sam Docherty v Essendon @ MCG
Averaging 93 (BCV: 116) if you don't mind for the year, and meets a team that Jake Lloyd dominated two weeks ago where he had 111. Doch is on fire and this match-up should keep it that way.
#5 – Andrew Gaff v Port Adelaide @ METRICON
Gaff has averaged 114 in his last three against the Power and sits at #2 overall this year based on form with an average of 105.
Port have been tough in recent weeks though and didn't allow one Freo guy to score over 80 last week. With that said, good form is winning form and he's coming off 111 and should continue this hot-streak.
#6 – Travis Boak v West Coast @ METRICON
West Coast have been giving up a ton of points. Neale (126), McCluggage (108), Lyons (96), Berry (87) and Rich (82) all cleaned up last week so why can't Boak (and Rocky as well).
Boak score 79 on the Eagles last year and 106 last week. Expect another ripping score from the veteran.
#7 – Matt Rowell v Fremantle @ METRICON
He's in the top 10 – and rightfully so.
After 104 and 108 – Rowell has made his first appearance of many to come in Calvin's Captains. His 104 last week only contained one mark but his 10 tackles certainly did enough for him to crack another ton. Boak (106) and Wines (86) were the best midfielders for the Power last week and with the Suns on fire, Rowell could be anything here.
#8 – Steele Sidebottom v GWS @ GIANTS
Just quietly… Steele is averaging 105 (BCV: 131) and scored 126 (BCV: 158) last week. Corona-Ball is his thing. He scored 67 and 106 on the Giants last year and looks suited to the shorter quarters.
#9 – Nat Fyfe v Gold Coast @ METRICON
Fyfe loves playing the Suns… before they got very good over this Corona-period.
In his previous games against them he has scored 119, 144, 132, 121 and 119. But the Suns are much better now. He is averaging 89 (BCV: 111). Brad Crouch (80) was the for the best Crows against this new Suns team last week. But still… it's Fyfe and his numbers here are nuts.
#10 – Stephen Coniglio v Collingwood @ GIANTS
Cogs had 135 and 120 against the Pies last year but is only coming off 72 in round three. He is a bit of a mixed bag at the moment but does enough here to edge his way into tenth position.
THE OTHERS…
Once again, these guys are listed in order of when these guys play for those who like to Loop Hope in Draft.
Lachie Whitfield v Collingwood @ GIANTS – interesting if people hold him as his match-up is good here with previous scores of 109, 122 and 123 against the Pies. Not many will hold as he is set to bleed cash with a break-even of 129 and dropping $72k last weekend.
Scott Pendlebury v GWS @ GIANTS – Looks likely to get the tag from deBoer here as he went to him in the Prelim, Pendles still scored well with 94.
Taylor Adams v GWS @ GIANTS – Still averaging beautifully with 93, despite only a 75 last week.
Tom Rockliff v West Coast @ Metricon – Eagles are giving up heaps at the moment. Rocky's last three scores against sit at 94, 85 and 93.
Dusty Martin v St Kilda @ Marvel – Should be right after sitting a game out with bruised ribs. Collingwood (as they do) scored well on the Saints last week led by Steele (126) and Pendles (97).
Zach Merrett v Carlton @ MCG – 102 on the Blues last year, coming off his 108 in round two.
Patrick Cripps v Essendon @ MCG – was tagged well by Dylan Clarke last year to 63 and the Bombers are easily his worst team to score against. Did have a nice 99 last week against the Cats.
Patrick Dangerfield v Melbourne @ MCG – Knocked up a 134 on the Dees last year but is coming off a 74 from the weekend and a highest score of 90 for the year… his only BCV ton.
Tom Mitchell v Kangaroos @ Marvel – Averaging 4 tackles a game less than what he did in 2018, which might indicate that his shoulder is sorer that we think. Scored 70 last week from 1 tackle.
Todd Goldstein v Hawthorn @ Marvel – 70 and 103 on the Hawks last year but this time he'll battle Ceglar. Goldy sits at #4 overall on average with 100.
Loading ...