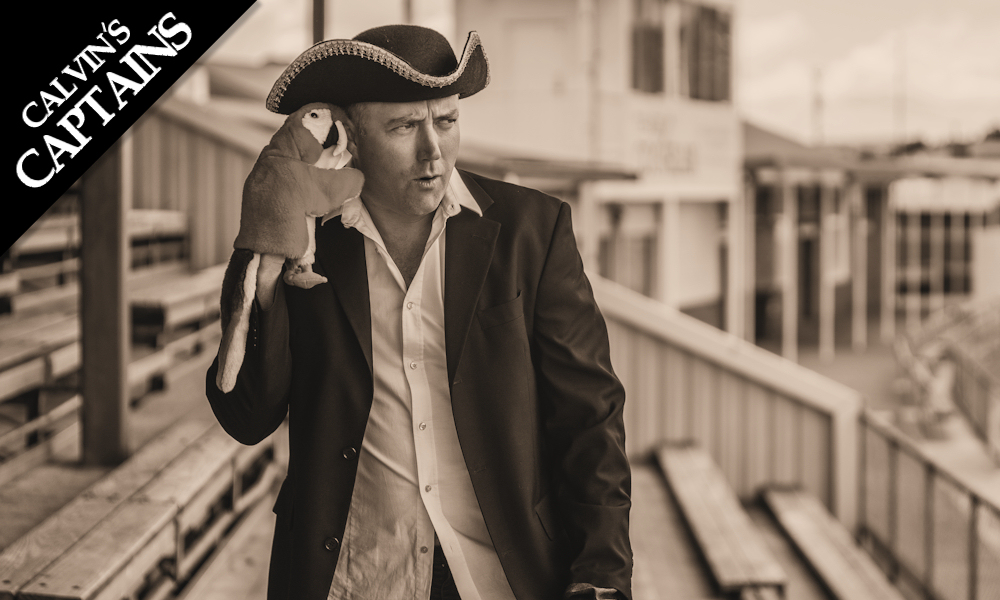 Welcome back you bloody legends.
I'm back! Last week my top boys got the job done with the lowest player in my top five scoring 93 as they combined for an average of 108 (BCV: 135). My top picks in Neale and Grundy actually ranked #1 and #3 for the week.
With my confidence at an all time high – despite having to re-do some of my stats after games got shifted around, I'm back and ready to go as we look over round five.
"Be the butter mouse" – @CalvinDT inspires #AFLFantasy coaches in this crazy season of Coronaball.

PODCAST: https://t.co/7UNDGJ6wup 🎧

Video from the great mind of @HKdos. Legend! pic.twitter.com/ZQ44Ebqi6L

— AFL Fantasy (@AFLFantasy) June 30, 2020
LOOP NIGHT
This is how it works….
Select a gun player playing Thursday night and give them the VC.
If that players scores well, put a non-playing player onto your ground and give them the "C".
Make a bench player emergency as well.
The non-playing captain will score 0, meaning you VC score will be activated and doubled and the emergency player you selected, will also cover the zero as well. The emergency score will not double.
If you don't like you VC score, simply select a captain as you normal would.
Unlike last week – we don't have a great deal of options here.
Sam Docherty easily sits out on top and would have ranked #4 overall before the game was moved forward. He scored 110 (32d, 8m) last week and is averaging (98) over what the line will be for this game. Houli played the Saints last week for 85 which indicates, we might have a winner here. Can he hit the line?
Then we have Patrick Cripps but his record on the Saints is far from flattering with his last scores of 69 and 88. He usually attracts the attention of Jack Steele so it will be interesting to see how this plays out.
BEST VC OPTIONS – Docherty, Cripps, any Saint, Mr. Worldwide
VC LINE – 96 (BCV score of 120)
Loading ...
JOIN ME LIVE
Periscoping with a greyhound punt at the end is back. If you would like to have a chat and a beer (optional) with me, join on Periscope at 8pm TONIGHT (very soon). I'll be answering all your Fantasy questions as well as watching a greyhound race at the end which will hopefully give us some good luck for the round ahead. Join me, see you then.
Legends! Let's chat about @AFLFantasy and anything else that pops up. #AFLFantasy #peoplesprince #calvinscaptains https://t.co/OJQEdKq2Ay

— Calvin (@CalvinDT) July 1, 2020
CALVIN'S CAPTAINS TOP 10
#1 – Brodie Grundy v Essendon @ MCG
The VC line sits at 96 (BCV:120), a score Grundy has beaten in his last three games against Bellchambers and the Bombers. In fact, it looks like this: 149, 123 and 122. But as we know, locking away points can be a winner.
Grundy had 117 last week and carries a lowest score of just 82 this year with two scores over 110. Pittonet (63), Sinclair (94) and Lobb (92) are the last ruckman to battle Bellchambers which tells me, Grundy will have another big day here and should beat the line of 96, if you're the gambling type.
#2 – Max Gawn v Richmond @ MCG
Max sits at #2 based on form with an average of 107 in his last three games. The latest ruckman to play against Richmond have all fair well with Marshall (89), Ceglar (80) and Grundy (82) all cracking BCV tons.
This is back at the MCG which Max just loves and if guys like Marshall and Ceglar can hit big scores on the Tigers – so will Max with ease.
#3 – Lachie Neale v Port Adelaide @ GABBA
This match-up slightly scares me. Port are good. Port are the most restrictive scoring team in the game, by a long way. They give up 1080pts per game, that's 49 points per player. Compare that to a mid-range Richmond (57pts per player) and the easiest Adelaide (66pts per player) and you can see my point.
With that Said, Neale is averaging 119 in his last three and scored 83 and 135 on the Power last year. He's here based on form – but the match-up will test him for the first time in a long time but he should get the job done.
#4 – Jake Lloyd v West Coast @ SCG
Make no mistake about it – Lloyd loves playing the Eagles who rank as his favourite team to play with previous scores of 149, 105, 115 and 110.
Hartlett and Houston both had 82 against the Eagles last week as they can give up plenty of points on their day.
#5 – Taylor Adams v Essendon @ MCG
Against Essendon last week, Carlton had 6×80+ scores with two of them over 100. Adams scored 123 and 120 on the Bombers last year and has form on his side here, along with everything else.
#6 – Bachar Houli v Melbourne @ MCG
In 2019 at the MCG, Bachar hit 100+ in 83% of his games, compared to 29% away. This game change suits him massively as he meets the second easiest team to score against. His 85 last week was solid, so expect another big one here after his 122 and 125 on the Demons last year.
#7 – Todd Goldstein v Bulldogs @ MRVL
He's dominating and ranks at #3 on form over the last three weeks. Goldy meets Tim English on Saturday night and has flogged him in the past with scores of 153, 114 and 118. He's a little tougher than that at the moment though, but these numbers are too big too ignore.
#8 – Patrick Dangerfield v Gold Coast @ GMHBA
93, 72 and 94 are Danger's last scores and I have a feeling he will be lifting very soon.
He loves playing the Suns with previous scores of 158, 96, 119, 129 and 138. Whilst the Suns are now tougher he should be fine against his second favourite team of all-time.
#9 – Josh Kelly v Hawthorn @ GIANTS
His 92 last week caught my eye, in a poor game by the Giants. They will bounce back this week and at home – he will be good. 115, 107 and 136 are his last scores on the Hawks and he should be good once again.
#10 – Tom Mitchell v GWS @ GIANTS
I've got to back him in based on this… last two scorea against the Giants are 195 (50d, 13t) and 143. Last week Collingwood had 6×80+ scores against the Giants and the Pig looked better with 8 tackles.
DeBoer will most likely go to O'Meara or even Isaac Smith – which could mean the pig finally bounces back.
THE OTHERS…
Once again, these guys are listed in order of when these guys play for those who like to Loop Hope in Draft.
Jack Crisp v Essendon @ MCG – LOVE HIM HERE! Should be top ten and gets Honorable mention. Crisp had 93 and 116 last year on these guys and in recent weeks, Doch 110 and Lloyd 111 had flogged them of half-back.
Matt Rowell v Geelong @ GMHBA – Cats are #3 hardest at the moment with Oliver (78) the best MID against them last week. Pass …despite his form.
Jarrod Witts v Geelong @ GMHBA – Gawn had 99 on Geelong last week and Witts posted 111 on them in 2019. nice one for Draft owners.
Jack Macrae v Kangaroos @ MRVL – Had 77 on the Roos last year but did have 118, 132, 102, 114 and 116 before that. Which Macrae will turn up?
Marcus Bontempelli v Kangaroos @ MRVL – Averaging 70 this year, 101 on Roos last year. The Bulldogs are such a mixed bag at the moment. Another pass as Roos rank #4 hardest.
Tom Rockliff v Brisbane @ GABBA – Never scored a ton against his old team from three attempts, he'll fix that this week.
Travis Boak v Brisbane @ GABBA – 94 and 118 on the Eagles last year.
Brad Crouch v Fremantle @ METRICON – Averaging 83 this year in a terrible team. Had 93 last year against the Dockers.
Reilly O'Brien v Fremantle @ METRICON – ROB posted 120 last year when he played these guys and Witts (94) was great last week against Lobb.
Andrew Gaff v Sydney @ SCG – Sydney are his worst team with 0x100+ in last four. Ranks #4 on form with an average of 101. Hewett has been tagging and Gaff copped it from Ryan Clarke in 2019. Should avoid it here with their midfield group. I'm really torn as to which way this will go.
Dusty Martin v Melbourne @ MCG – Sore ribs? 54 last week and had 111 and 68 on the Dees in 2019.
Lachie Whitfield v Hawthorn @ GIANTS – 39 points in the first quarter last week and 88 for the game. He looked great for the first time in 2020. North had 6×80+ scores with 4 over 90 last week on the Hawks so he should be good again. I'm bringing him back in this week, just not as captain.
Stephen Coniglio v Hawthorn @ GIANTS – 76, 118 and 119 his last score against Hawthorn. He knows he sucked last week and will bounce back at home.
Loading ...