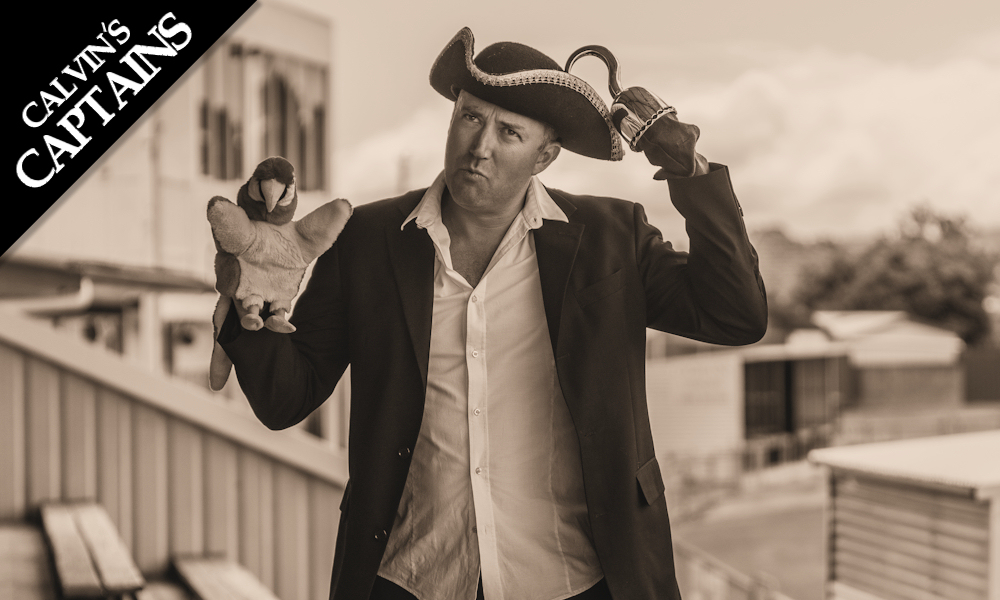 Welcome back you bloody legends.
Here we go again. At the moment it has been really hit and miss. It has been very tough. However, my notes and research this week are intense and on the money so let's see what I've found.
LOOP HOLE!
This is how it works….
Select a gun player playing Thursday night and give them the VC.
If that players scores well, put a non-playing player onto your ground and give them the "C".
Make a bench player emergency as well.
The non-playing captain will score 0, meaning you VC score will be activated and doubled and the emergency player you selected, will also cover the zero as well. The emergency score will not double.
If you don't like you VC score, simply select a captain as you normal would.
Bachar Houli returned for a nice 100 last week and even posted 117 on these guys last year. He loves the MCG and has averaged 112 there in his last 12 games, that's nuts. He's back to his best!
I went into this research with high hopes for James Sicily as the Tigers give up plenty to defenders. Howe (79) and Crisp (82) last week were solid combining for 17 marks but Sicily's form is rotten coming off scores of 55 and 62.
But of course, we have a pig running around on Thursday night, Tom Mitchell who is coming off a low 70, where he did receive some tagging attention from Cam Guthrie in round two. This was evident as he took just one mark for the day… and yes the word "evident" is a new one I plan on using more. But it wont matter at all this week – no tag here ladies and gentlemen.
He has scored 119 and 148 in his last two against the Tigers and last week, Collingwood had 7×80+ scores against them and their three big midfielders (Pendles, Sidebottom and Adams) averaged 94.
We need him to be massive here, we need security heading into lock-out as things are very hit and miss at the moment… in these uncertain times.
BEST VC OPTIONS – Mitchell, Houli (only real options)
VC LINE – 85 (BCV score of 106)
Loading ...
JOIN ME LIVE
Periscoping with a greyhound punt at the end is back. If you would like to have a chat and a beer (optional) with me, join on Periscope at 8pm Wednesday. I'll be answering all your Fantasy questions as well as watching a greyhound race at the end which will hopefully give us some good luck for the round ahead. Join me, see you then.
It's all systems go and It's time to talk @AFLFantasy and captains. #AFLFantasy #peoplesprince #calvinscaptains https://t.co/LNjTrwWxVu

— Calvin (@CalvinDT) June 17, 2020
CALVIN'S TOP 10
NOTE: In these uncertain times, the element of FORM must be given more 'weight' than ever before. If you can play this Corona-ball format, then your captaincy value increases. If you have proven that you can do this, then the green tick next to your name is bigger than ever before. While I obviously look at match-ups, previous performances, ground history etc… form is more important than ever before.
#1 – Max Gawn v Essendon @ MCG
Big Max gave "Mr. World-Wide" (Pittonet) a lesson last week with 123pts (154 BCV) and this week, he's up against Tom Bellchambers and the Bombers. Sydney's Sinclair scored 93 against Bellchambers last week and in the past, Max has scored with ease in this match-up.
107 and 135 are Gawn's last two scores against the Bombers and he finds himself back at the MCG here where he has averaged 119 in his last seven. The big fella ticks every box this week and should be 100+ without breaking a sweat.
#2 – Patrick Dangerfield v Carlton @ GMHBA
Tagged to 40 in round one by the Irish-Englishman from Amsterdam Matt deBoer, Danger is back and scored 94 last weekend. He scored 150 on the Blues last year and heads back home for another week.
Last week, Petracca (108) and Oliver (101) both pumped out huge scores on the Blues and so will Danger this week.
#3 – Lachie Neale v WCE @ GABBA
Talk about form. He ranks as the #1 man in the game at the moment averaging 109. He had 29d and 2 goals last week and is in ripping form. Viney 132, Petracca (90), Rowell (108) and Weller (86) are not in Neale's league but they have all scored well against the Eagles in the last two rounds.
The only issue with Neale this week is that there is a small chance that Yeo runs with him. There's a chance, but one that I believe is too small to be a deterrent.
Neale has scored 91, 94 and 138 in his last three on the Eagles and should keep the ball rolling once again at the GABBA.
#4 – Taylor Adams v St Kilda @ MCG
Averaging 103 this year. Here is another guy who can play CoronaBall. He only scored 78 on the Saints when he last played them in 2018, but based on form alone… he comes in at #4 on the list.
#5 – Stephen Coniglio v Bulldogs @ MRVL
Cogs had 28pts in the first quarter last week to finish the day on 90, after his 74 in the first week. He didn't play the Dogs in 2019, but prior to that he did score 148 against them.
Now another tick for Cogs this week is that this one is at Marvel where he has scored 112, 144 and 112 in his most recent games there.
Last week against the struggling Dogs, St Kilda had 8 players score 80+ with Billings, Steele, Jones and Ross all going over 100.
Coniglio plays big game time, 91% in round two and although he sits forward at times, he still attended 15 CBAs, the third most for the Giant midfielders behind Hopper and deBoer.
#6 – Andrew Gaff v Brisbane @ GABBA
Ranks at #4 overall on form with an average of 103, Gaff is getting the job done. He hasn't played the Lions for ages, since 2017 in fact but he'll be fine. Especially considering his form and that Walters (105) and Fyfe (98) scored well on Brisbane last week.
#7 – Lachie Whitfield v Bulldogs @ MRVL
He's the only player in the list with a cross next to his name based on form.
Coming off mediocre scores of 67 and 68, surely he will turn it all around this week. He started so well in round two with 28 in the first quarter before flopping big time.
He loves playing the Dogs though, a team he has scored 131, 129, 109 and 114 on in his last four games. The Dogs give up plenty as I said above, and like Coniglio… Whitfield never comes off, playing 97% game time last week.
He needs to fire up and hopefully reward his patient coaches this week.
#8 – Jake Lloyd v North @ MRVL
55 in round one, and then 111 in round two. What a turn around.
Lloyd plays the most game-time out of all the Swans (93% last week) and posted 112 on the Roos last year. Lloyd loves playing under the roof too with previous scores of 135, 120 and 126.
#9 – Brodie Grundy v St Kilda @ MCG
I'm a little worried about this sore knee and the fact he plays a tough duo here. But at the same time, happy to be proven wrong here.
Grundy will still be good, but how good can he be? He has scored 82 and 114 this year but meets a tough assignment this week in Ryder and Marshall.
Last year against Marshall he had 152, and in his last game against Ryder (and Lycett) he scored 99. But these guys are tough together holding the English (55) and the inform Goldy (77) in recent weeks.
He also played them in his only pre-season game where they banged him a round a little for just 77.
Look, he loves playing the Saints though, but how will this all play out?
#10 – Brad Crouch v Gold Coast @ MS
Last week against the Suns, the Eagle's main four big named midfielders averaged 98 (in a loss). The Suns still give up plenty of points.
The Crows suck, and suck bad, but Brad is still fighting on and scored 87 last week in a thumping defeat from the Power. With previous scores of 128 and 114 in his last two against them, he'll be good again… in a game the Crows lose (again).
THE OTHERS…
Once again, these guys are listed in order of when these guys play for those who like to Loop Hope in Draft.
Jack Macrae v GWS @ Marvel – The Dogs can not be trusted. Macrae attended zero CBAs in the first half last week and just 9 for the day as he sooked his way to 65. His last three against the Giants is great though with 129, 107 and 109 but they can't be trusted? He needs to gain my trust before I whack a C on him again.
Josh Dunkley v GWS @ Marvel – As above. Dunkley was great last week though with 108 and in his last two games against the Giants he scored 86 and a huge 150. But once again… they can't be trusted and they might sit him in the back pocket for a quarter – who knows? Let's not forget he scored 59 in round one.
Marcus Bontempelli v GWS @ Marvel – Cops the deBoer tag here like he has the last two times where he scored 71 and 95.
Josh Kelly v Bulldogs @ Marvel – He should be fine but he ranked #4 for the Giant midfielders for CBAs last week as he scored 59. Loves Marvel though where he has averaged 120 in his last five games.
Luke Parker v North @ Marvel – In form at the moment averaging 104 for the year. Even had 131 on the Roos last year and he is stiff to miss my top ten this week.
Todd Goldstein v Sydney @ Marvel – Had a rough-high 127 last week but only had 73 against Sinclair in their last encounter.
Jack Crisp v St Kilda @ the MCG – 97 and 119 last two on Saints, but… last week not one Bulldog player took anymore than five marks (whereas the Saints had 8 guys), a huge part of his game.
Jeremy Howe v St Kilda @ the MCG – In form and even had 127 on these guys in the pre-season. Played 100% TOG last week too which is impressive. Not putting a foot wring at the moment.
Mitch Duncan v Carlton @ GMHBA – 0x100+ in his last two against he Blues.
Joel Selwood v Carlton @ GMHBA – 0x100+ in his last five against the Blues, did have a nice 97 when they smacked the Hawks last week.
Patrick Cripps v Geelong @ GMHBA – This year he has posted 77 and 92, Cripper dominated this game last year with 136 and could turn it around here.
Luke Shuey v Brisbane @ GABBA – #2 man based on form averaging 105 (BCV 131), and had 95 on the Lions last year.
Elliot Yeo v Brisbane @ GABBA – 104 last week thanks to 13 tackles. Can cuddle! Might run with Neale.
Matt Rowell v Adelaide @ Metricon – I know, people really want him in the top 10, but no. He's a rookie. A jet, but still a rookie and we need to see more than one game which was amazing with 108 and he did it with the fifth least amount of time on ground out of all the Suns players. Port smashed the Crows last week with 8×90+ scores which are all over 112 BCV. Yes he could be awesome, but Calvin's Captains isn't a charity, you got to earn your spot here.
Matt Crouch v Gold Coast @ Metricon – Averaging 63 this year – man the Crows suck.
Zach Merrett v Melbourne @ the MCG – 108 last week and posted 95 on the Demons last year, one of his favourite teams. He looks like he's back to his smashing best.
Clayton Oliver v Essendon @ the MCG – 82 and 78 his last effort on the Bombers.
Nat Fyfe v Port Adelaide @ Metricon – Rounding out the round we have our second Metricon game for the day.  102 and 104 are Fyfe's last scores on the Power.
Michael Walters v Port Adelaide @ Metricon – 105 last week with 28d and 2 goals. Scored 81 in his last and a 143 on the Power two games back… however, this is his only ton against them in his career 12 games.
Tom Rockliff v Fremantle @ Metricon – registered his 100th ton last week with 105 thanks to a game-high 8 tackles.  0x100+ in his last four against the Dockers. Form is hot though and a super way to end Calvin's Captains.
Loading ...