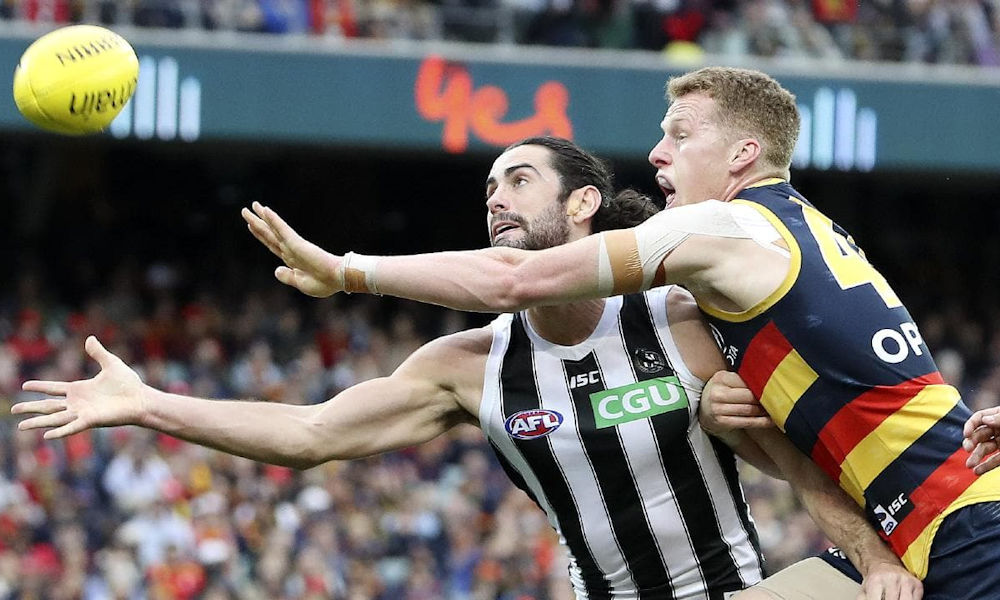 Another week of the footy lockdown goes by and the boys catch up once again over Skype. We'd be looking forward to round six and the massive Anzac Day game, so Warnie looks back at the best Pies and Dons over the last 10 years. Continuing the best from the last 10 years, the rucks to be included in the Team of the Decade are debated at length with Calvin making the final call. Roy goes back to the first ever episode of our YouTube show.
Episode guide
1:30 – The AFL have announced a date to announce when the season will resume.
4:00 – What has been on the TV during isolation.
7:30 – Warnie looks at the best Anzac Day performances from the last decade.
12:00 – Was Brent Stanton an underrated Fantasy player?
14:40 – The best rucks from 2010-2019 are discussed and inducted into the team of the decade.
20:00 – Calvin makes the case for Todd Goldstein.
26:30 – Dean Cox would have been the best ruck from 2005-2014, but is he for the most recent decade?
31:00 – How do Stefan Martin's numbers stack up?
33:00 – Reilly O'Brien and Jonathan Giles are named on the bench.
37:10 – Questions from social media – follow @AFLFantasy on Twitter and like the Official AFL Fantasy facebook page.
41:00 – Dylan asks how this season will affect Fantasy in 2021.
45:00 – What value does Tim Taranto currently have in Fantasy Draft?
50:15 – The Traders discuss the origins of their nicknames.
54:00 – Roy takes us back to 2007 when the lads first recorded a YouTube video about Fantasy and puts Calvin through the paces with a question and answer session.
Find the podcast