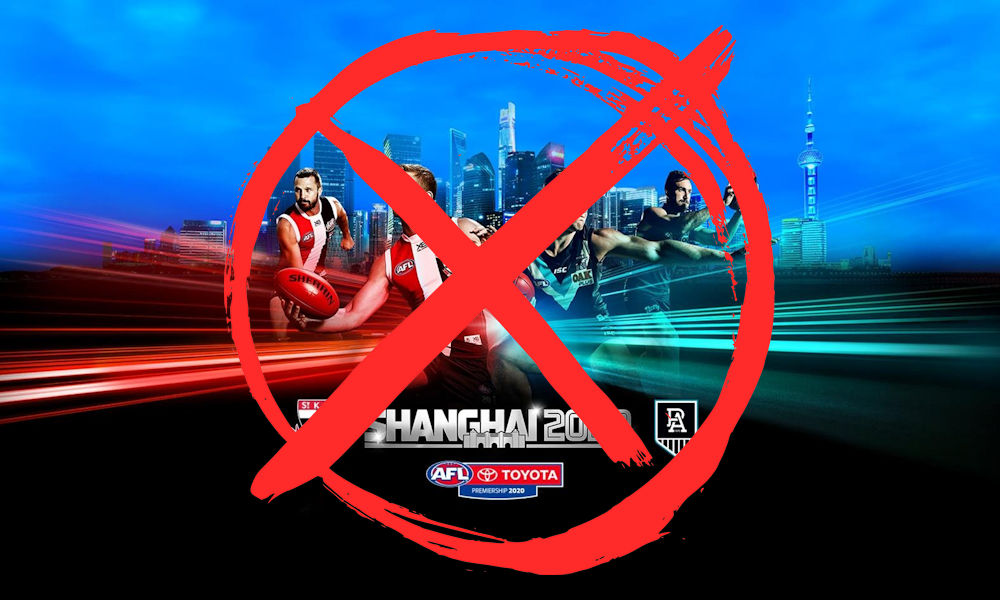 Due to the coronavirus, the annual St Kilda v Port Adelaide game, scheduled for round 11 on Sunday May 31 in Shanghai, has been moved back to Australia but it will be played in a different round.
The match will be played the following round (12) on Sunday June 7 at Marvel Stadium. This means that the Saints and Power will have their bye in round 11 rather than round 12 making the bye rounds look a bit different in 2020.
While this isn't new to Fantasy coaches as this is how it looked a couple of years ago when the Power played the Suns in China, it will change our thinking as the neat three week bye period is extended to four rounds.
What does it mean for Fantasy coaches
Fantasy Classic coaches selecting their initial side may look to fade Saints and Power players. Last time there was the standalone China bye, it was still normal 22 scoring and two trades leading in.
Treating them as upgrade targets would be the go as the basic bye strategy coaches follow is to offload players with a bye coming up for someone coming off a bye. The first bye round (round 12) is always a tough one as everyone has a bye coming up, but remember, we still have three trades to use. Now, with the St Kilda and Port Adelaide players playing right through the 'main' multi-bye period, they're playing an extra game than players from the other 16 clubs. Using your three trades to get in three STK/PTA players is going to be common strategy.
Could it be that we look towards Jack Billings, Seb Ross, Jack Steele, Travis Boak and Tom Rockliff to bring in the midfield over that period? Or is it not starting with Dan Houston (I'm not recommending this) because of the early bye adds to the 'risk'? Maybe Rowan Marshall has FWD status by then? Or we could even move on a mid-priced ruck such as Sam Jacobs to him a bit earlier if needed?  There's plenty to think about.
Basically, you'd have to second guess any premium players you're picking… however, if they are value (Houston, Roberton… maybe Rocky, especially with that early draw), you will have to weight it all up.
For Fantasy Draft coaches, St Kilda and Port Adelaide players should be moved down you draft order slightly. Maybe it's a slight overreaction, but you don't want to be drafting someone who will be missing one of your games. If you're playing through byes, it could make them more valuable, but looking at the statistics of league set ups, the majority have byes off.
If you have already drafted, it wouldn't be a bad idea to start planning for cover for that week. Maybe look to Essendon players as they have the Suns in round 11. Or could it be a Bulldog up against Carlton on their Fantasy favourite home deck, Marvel Stadium?
Definitely something to think through for Draft regardless of whether you have drafted or not. Having suitable cover for any Saints or Port players is important. Or, you can throw caution to the wind and throw the round if everyone in your league is off them… who knows, you could end up with a bargain on Draft day.
Hmmm… this might have to be a topic on an upcoming podcast!

Listen to the AFL Fantasy Podcast with The Traders at Apple Podcasts, Spotify and Google Podcasts.