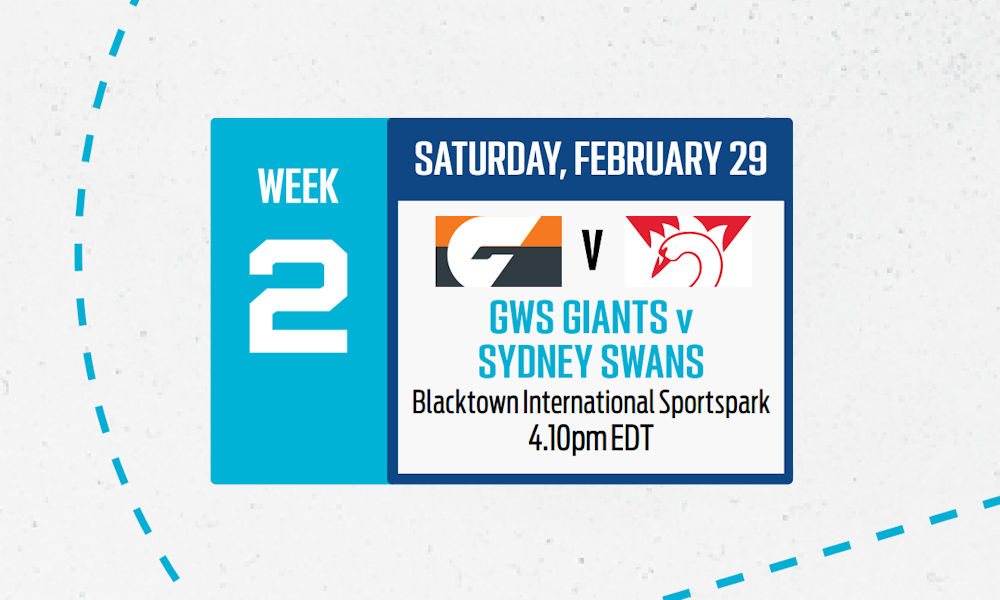 Big news from this game is undoubtedly the injury to Tim Taranto whose already taped shoulder popped out 10 minutes into the first quarter.
Plenty of young GWS mids put their hands up today as potential replacements but it's hard to tell how they'll line up once Greene, Cameron, Kelly, Whitfield, Coniglio, Hayes, Ward, Williams and Taranto return. Swans were also missing a few with Papley, Franklin, Mills, Lloyd, Heeney and Reid out but were well and truly beat up in this game. It was pure showtime by GWS.

Listen to the AFL Fantasy Podcast with The Traders at Apple Podcasts, Spotify and Google Podcasts.

Team as named
B: M.Buntine 21 P.Davis 1 S.Taylor 15
HB: S.Reid 50 A.Corr 35 A.Kennedy 40
C: L.Ash 7 J.Hopper 2 I.Cumming 13
HF: J.Hately 9 K.Briggs 32 M.de Boer – C 24
F: B.Daniels 16 H.Himmelberg 27 Z.Langdon 17
Foll: S.Jacobs 10 T.Taranto 14 J.Caldwell 5
I/C: D.Lloyd 38 I.Hill 37 X.O'Halloran 33 N.Shipley 34 H.Perryman 36 T.Green 12 J.Finlayson 31 H.Shaw 23
Emerg: T.Hutchesson 20 J.Riccardi 26 Z.Sproule 28 C.Idun 39
Sam Jacobs (RUCK, $514,000)
Scored 62 points from 70% TOG, Owned the ruck with Briggs only chopping out for him occasionally. Copped Naismiths knee to his head at the start of the 3rd quarter and spent some time on the bench. Got back into the thick of it. Worked very hard to get around the ground. Made himself a target for GWS to hit when kicking up the line but also positioned himself to intercept Swans kicks.
Jackson Hately (MID, $456,000)
This kid has such a fantasy friendly game. Just finds the ball and impacts every contest positively. Did that again today playing in the middle, covering the ground pushing deep forward and back.
Obviously the issue is whether there's a place for him in the GWS midfield when their stars come back but could be worth keeping an eye on for streaming draft wise. For instance if he's sitting on the waiver wire and you see GWS mids injured, get him in and on your field! As far as auditions though, this was an exceptional performance. 85 points from 76% TOG going at a very tidy 96% Disposal Efficiency!
Other notes
Tom Green (MID $252,000) 76 points from 71% TOG, this kid already looks like he's had 3 preseasons under his belt. Just a tough inside mid who finds the ball and uses it well. Perfect replacement for Taranto if he's out for an extended period of time, pushed forward and kicked 2 goals.
Jye Caldwell (MID $310,000) 36 points from 59% TOG On a lot of coaches radars but based on today it looks like there's too many in front of him still. Finds space and looks good with ball in hand, just doesn't get enough time.
Jacob Hopper (MID $695,000) 107 points from 76% TOG Found himself as one of the most senior midfielders with all the outs and pigged out!
Lachie Ash (DEF/MID $264,000) 63 points from 72% TOG Played as a high half back, very keen to get the ball in his hands and be part of transitions out of defence.
Adam Kennedy (DEF $485,000) 110 points from 81% TOG Pushed up and played on the wing in a very 'Whitfield' like role.
Heath Shaw (DEF $612,000) 110 points from 90% TOG … Fool me once, shame on me. Fool me twice, shame on you. Fool me every bloody season and you're probably Heath Shaw. Both Kennedy and Shaw are likely to have seen score bumps due to Whitfield and Hayes missing.
GWS @AFLFantasy Grades:
Hopper ?, ?
Hately ?, 2️⃣2️⃣❓
Taranto ☠️
Jacobs #️⃣1️⃣?, ?, ✅?
Briggs #️⃣2️⃣?, ?
Green ?, 2️⃣2️⃣❓
Caldwell ?
de Boer ?, ❌?
Langdon 5️⃣?
Shaw ?, ?‍♂️
Perryman ?, ⏱
Kennedy, ?, ?
Ash ?, ?
Cumming ?, ?
Hill ?
O'Halloran ?, ?

— Tbetta (@Tbetta9) February 29, 2020

Team as named
B: K.Brand 2 D.Rampe 24 R.Fox 42
HB: H.Cunningham 7 A.Aliir 36 C.O'Riordan 38
C: O.Florent 13 L.Parker 26 J.Dawson 34
HF: S.Gray 15 T.McCartin 30 N.Blakey 22
F: L.Taylor 28 C.Sinclair 18 W.Hayward 9
Foll: S.Naismith 10 J.Rowbottom 8 J.Kennedy – C 12
I/C: W.Gould 17 D.Stephens 3 G.Hewett 29 C.Warner 1 J.McInerney 27 S.Wicks 45 B.Ronke 25 M.Knoll 48
Emerg: Z.Foot 16 R.Stoddart 33 M.Ling 19 J.Amartey 46
Luke Parker (MID, $731,000)
Still hard as nails and knows where to run to get the ball. Hit hard and left a trail of bodies in his wake. Flew the flag for Sydney with 81 points from 75% TOG. Is this Luke Parker of old returned or just a preseason tease? it wasn't long ago that Parker averaged 109 for the season! At 0.3% ownership he could be a very unique choice.
Jordan Dawson (DEF/FWD, $614,000)
(sorry Thomas)
97 points from 91% TOG. Played as a rebounding defender today and split kickout duties with Cunningham. Very high on a lot of coaches watchlists but with Lloyd and Mills out of that defence his score may be slightly inflated. That said he does have a very fantasy friendly game style and at only 3.4% ownership currently I'd definitely expecting that to grow!
Other notes
Sam Naismith (RUCK $284,000) 67 points from only 55% TOG. Played like a guy who's been out of the game for 2 years. Ran and jumped at anything that moved. Looked to be number 1 ruck with Sinclair staying forward but TOG seems to say different? Could be a decent R3 if you're willing to spend a little more cash for security.
James Rowbottom (MID/FWD $469,000) Scored 53 points from 71% TOG played inside mid and contested well. Was given a lot of gametime around the ball, currently only 0.4% ownership.
Will Gould (DEF $220,000) 47 points from 68% TOG Built like a brick wall and uses it. Solid in defence and got among the kick/mark transitions out of defence.
Justin McInerney (MID $170,000) 60 points from 86% TOG We've got a bottom price rookie to watch here. Given a lot of time on the ball and used it well. 8 contested disposals among his 19 touches at 73% disposal efficiency.
Dylan Stephens (MID $262,000) 41 points from 73% TOG Played out on the wing and stayed out wide. Looks like he could use another preseason or 2 in the gym but runs hard and gets to good spaces.
Oliver Florent (MID $514,000) 73 points from 83% TOG Camped on the other wing and racked up the ball as part of most Sydney's chain through the middle. Started well but wasn't his day with ball in hand though, 50% disposal efficiency doesn't inspire confidence from team mates as the day goes on.
Sydney @AFLFantasy Grades:
Parker ?, ✅
Kennedy ?‍♂️
Florent ?
Stephens ?
Naismith #️⃣1️⃣?, ?, ?, ?
Sinclair #️⃣2️⃣?, ??‍♂️
Dawson ?, ?, ?
Cunningham ?, ⚡️
Rampe ?, ?‍♂️, ⏱
Gould ?, ?
McInerney ?, 2️⃣2️⃣❓
Gray ⛓
Warner ?
Knoll #️⃣3️⃣?, ?
Hewett ?
Taylor ?, ?

— Tbetta (@Tbetta9) February 29, 2020