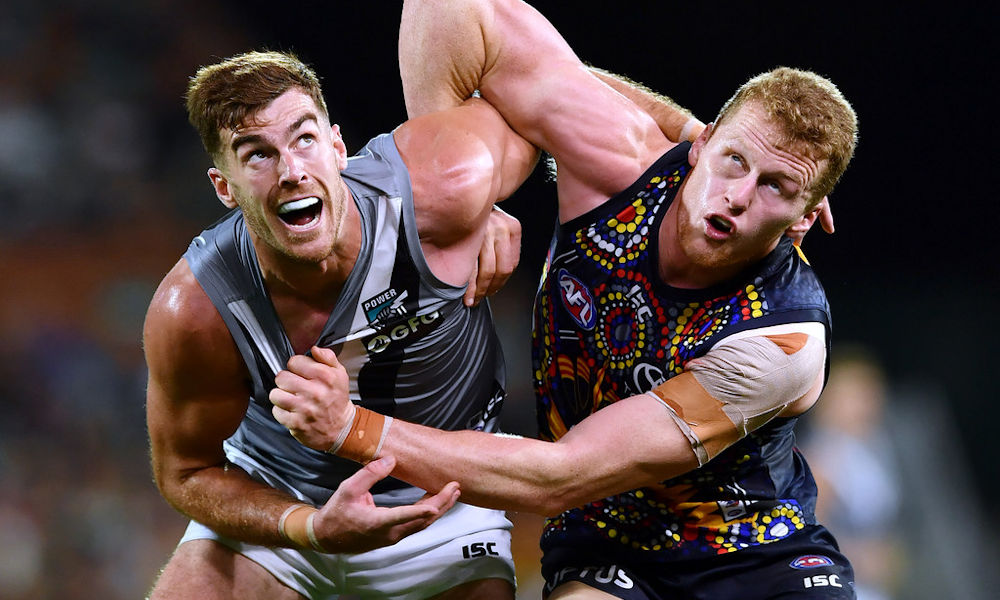 It's a show all about the South Australian teams and the rucks. Get the inside word from AFL.com.au's Lee Gaskin as he lets us know about all of the ins and outs at the Crows and Power. Roy, Calvin and Warnie talk who to pick as R2 and Warnie drops his top 12 ruck draft rankings.
Episode guide
1:00 – The AFL Record is out now. Grab your copy!
2:40 – Craig's 2019 captains tips are better than Calvin's.
9:00 – Harley Bennell (MID, $224,000) has signed with the Demons.
11:40 – Lee Gaskin joins The Traders.
12:00 – Reilly O'Brien looks to be the lone ruckman at the Crows.
15:00 – Is Scott Lycett an option?
17:20 – Chayce Jones looks to add more midfield minutes this year.
19:30 – Dan Houston should run through the Power midfield as will Brad Ebert in the absence of Ollie Wines.
21:30 – Roy wants to know more about Tom Rockliff, but Lee is cautious.
27:00 – Some basement priced players at the Dockers that could be options.
32:20 – Calvin is struggling to pick his R2.
38:50 – Roy and Warnie share the same second ruck while Calvin has gone cheaper.
40:40 – Warnie's ruck draft rankings.
43:30 – Questions from social media – follow @AFLFantasy on Twitter and like the Official AFL Fantasy facebook page.
46:05 – Should James Sicily be in more than six per cent of teams?
51:30 – The Traders name some point of differences in fewer than five per cent of teams.
58:10 – What does Jack Macrae need to do to be snouted as an AFL Fantasy pig?
Find the podcast