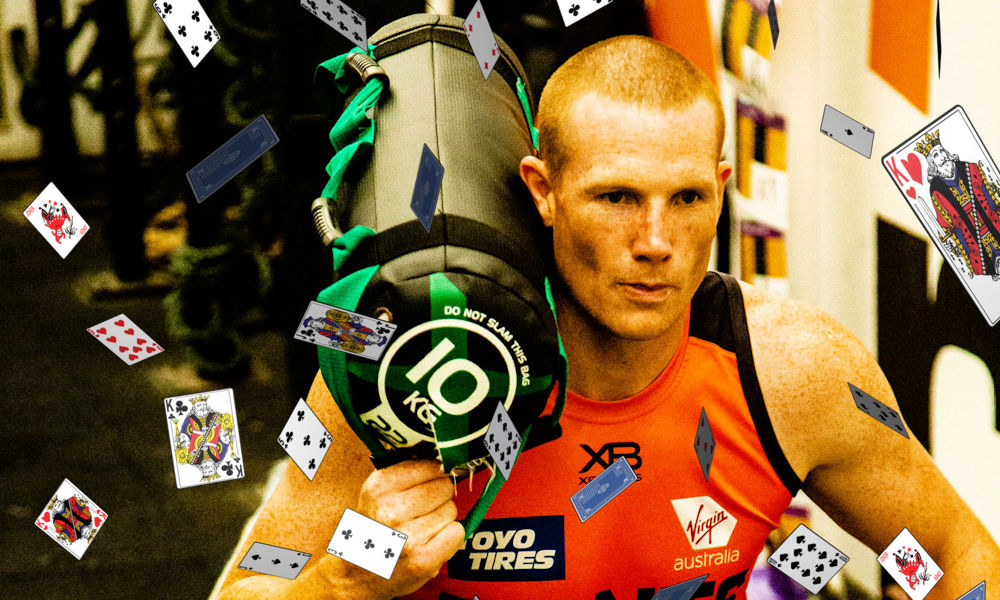 Name: Sam Jacobs
Team: Greater Western Sydney
Position: Ruck
Price: $514,000
Bye round: 14
2019 average: 80.4
2019 games played: 5
Predicted average: 85
Draft range: Rucks are hard to place depending on your league, keep him in mind if you miss out on one of the big boys early
Click here for 2020 Fantasy prices.
Why should I pick him?
At this price, Jacobs must be at least considered.
Last year Jacobs found himself on the outer with the Crows. While injury forced him out of the side after round 2, O'Brien took full advantage of his chance and kept Jacobs out of the side for pretty much the rest of the season. Jacobs was able to get back to play the last 3 games of the year but saw the writing on the wall clearly and requested a trade at the end of the season.
Luckily for us that means we get Jacobs at a fairly discounted rate priced at 69.3.
For an understanding of how underpriced that is for Jacobs, the last time he averaged even close to that was 10 year ago.
More recently over his last 5 years he has averaged;
2019 – 80.4
2018 – 81.4
2017 – 99.4
2016 – 88.3
2015 – 96.1
Jacobs has shown he's a pretty safe bet to lock in an 80 average minimum with the potential to go mid 90's if things go his way. Can things go his way though? Very much so one would think!
GWS biggest issue (apart from their ability to keep their players on the park) has been having an established ruckman. Mumford came out of retirement to ruck for them last year and it showed. The 35 year old struggled to run out games and tailed off massively as the season ended. Dawson Simpson retired at the end of the year and young rucks Kieren Briggs and Matthew Flynn are both under 21 (while Flynn injured his ACL and is not expected to return till half was through this year)
GWS were desperate for an established ruckman and Jacobs will slot in for plenty of ruck time in the #1 role!
Round 14 is also a pretty handy bye for a ruckman. If we consider that the set and forget plan is to have Grundy and Gawn, they both share their bye in round 13. There could be value in starting with Jacobs and one of Grundy or Gawn, riding his price rise till the byes then trading him out for Grundy or Gawn when they come back from their bye to finish the season. This would ensure that you have a ruckman playing when others don't in round 13 and benefit from pocketing the cash Jacobs is bound to make.
Why shouldn't I pick him?
While we've spoken about a Point of Difference being a good thing before, it can however also really bite you in the ass. This could be an example of that. Last year Grundy averaged 122.1 and Gawn averaged 111.4.
If we go with the scenario mentioned above to help with the byes and we go on their history in which; 2019 saw Gawn average 111, Jacobs averaged 80 and 2018 saw Gawn average 111, Jacobs averaged 81 we can for the purpose of this exercise say Gawn is a good chance to average 30 points more than Jacobs per game.
If your plan is to start Jacobs instead of Gawn, you'll be saving $312,000. In the simplest of scenarios, you'll be wanting that cash to be making you that extra 30 points in another position. While $312,000 would be the difference between starting Freo rookie Liam Henry (mid/fwd $254,000) on the field and hoping he can get a game verses Freo's midprice option Blake Acres (mid/fwd $501,000) how confident would you be watching a head to head match up when you've got an 85 sitting next to Jacobs and Gawn is on his way to 125 again.
In other positions of the ground, going against a premo can work because the difference usually isn't as stark but in the rucks the difference between the big 2 and others are just daylight. Worse still, if you pick the wrong midpricer you could be heading into the bye 200 points behind those who started Gawn instead.
The other issue is the price of Jacobs. At $514,000 if Jacobs is injured in round 2, it would be virtually impossible to upgrade to Gawn or Grundy at that point. Usually if a midpricer breaks down we can drop him to a rookie on the rise we've missed, however rookie rucks are few and far between. This means instead you're either going to be scrambling to find $300,000 to get to the top 2 or you'll end up stuck bringing in another average ruck who you ordinarily wouldn't have wanted anywhere near your team.
Deck of DT Rating.
QUEEN
Jacobs is a brilliant stock standard tap ruckman who you can generally lock in to give you a solid score. In any other position he'd be as close to a lock as a player can get as a mid price option this year, unfortunately as a ruckman I'm not convinced the potential value is worth not starting either Grundy or Gawn. As we know though, you have to risk it for the biscuit and anything can happen in this game. Do you have the courage to start him? What if I said his round 23 score against The Bulldogs last year was 115?…
FOLLOW US  ON TWITTER: @DTTALK for all thing AFL Fantasy (and more). Got something to say about the deck? Use the hashtag… #DeckofDT.