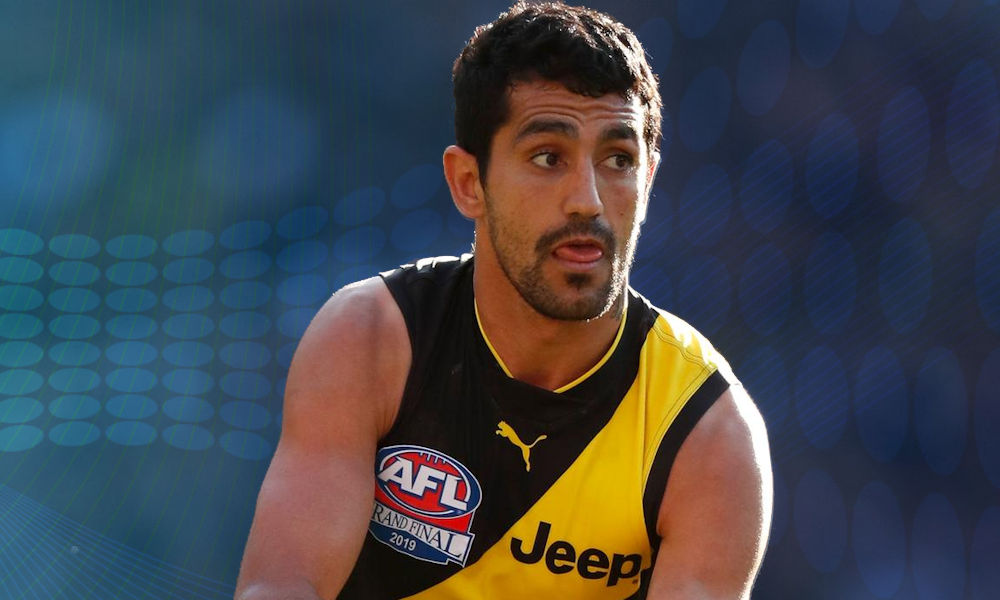 Some of the cash cow gold we can find in AFL Fantasy Classic is from the players who have been in the system for a year or longer, but are yet to play a game. While they may have been a higher draft pick in a previous season and had a premium price on them, all players who have been on a list for a year or more and are yet to debut end up being basement priced.
Let's take a look at the most likely options from each club.
Taken at pick 26 in last year's national draft, Ned McHenry played 10 games in the SANFL to average 18 disposals, five marks, five tackles and 82 Fantasy points. His first season as a Crow was interrupted due to a back injury and concussion side effects. The 19-year-old was one of 10 draftees to average more than 100 Fantasy points per 120 minutes in the U18 Championships. McHenry is likely to be still listed as a MID/FWD next season and being a first round selection, has to be a chance to play with so many players leaving the Crows.
Shane McAdam was a mature-aged SSP pick last pre-season but didn't crack Adelaide's line up. A calf injury saw him miss the first month of the season and he was troubled by a hamstring mid-season. An average of 59 thanks to 22 goals from his 14 SANFL games shows that he's not going to set the Fantasy world on fire, but at basement price, should be considered as a forward bench option.
Ely Smith is a big bodied midfielder who was taken with the Lions' first selection in the 2018 draft. He had some Fantasy chops as a junior with 113 points per 120 min average in the U18 Championships and 86 in the TAC Cup. This year he went at 76 in the undefeated NEAFL side with six weeks on the sideline due to a stress reaction in his foot.
Key forward Toby Wooller appeared in Magoos News a bit last season. Some outstanding NEAFL performances saw him average 89 from 19 games (averaged 19 disposals, 7 marks and kicked 27 goals in 2019).
Tom Berry, brother of Jarrod, averaged six tackles per game in the NEAFL this year with a season high 14 (along with 26 disposals) against the Swans. He averaged 69 from 19 games after averaging 85 in the TAC Cup in 2018.
22-year-old Matthew Owies was rumoured to debut late in the season. The former basketballer averaged 51 in his first season in the VFL after playing hoops in the States the three years prior.
SSP selection Matthew Cottrell (54 VFL average) and Ben Silvagni (44 VFL average) may get a look at some point, but Fantasy numbers aren't great.
Two years into his time at the Pies, father-son Tyler Brown is a medium midfielder who played 13 games this year in the VFL to average 53, an improvement on his 46. Not all that promising for Fantasy… and considering what his role will be in a stacked midfield, he's not going to rack up great numbers.
Irving Mosquito is going to be exciting, but won't really be a Fantasy option. He averaged 48 in the VFL this year from his 14 games. Small forwards can often be handy on the bench for slow burn money making, but a big pre-season would be needed for him to come into calculations in Essendon's 22.
An ACL injury ended Sam Draper's 2019 campaign, which was likely to see him make his senior debut. He averaged 84 from his four matches in the VFL and the ruckman should be a decent cash cow when he suits up in the ones. Don't hold your breath for an early season debut though, he is tracking to be ready for round one but has admitted that he'll likely to be playing half a game at that point. This call is being made in November, so he could end up being a mid-season downgrade target if he gets the opportunity.
Tom North was on our radar last pre-season as well as early in the season with some decent WAFL showings. The 20-year-old averaged 20 disposals and 77 Fantasy points for Peel. A new coach may give North some opportunity in the new year.
Averaging 98 per 120 mins in the U18 Championships and 117 in the SANFL U18s saw Luke Valente taken with pick 32 for the Dockers. Injury interrupted his first year in the West. Averaged 63 in his 7 games.
Sam Sturt was Freo's first pick last year. The 189cm forward averaged 57 this year in the WAFL from his 12 games.
Oscar Brownless is the son of Billy, but he's a midfielder. Played 18 games in the VFL with an average of 12 disposals and 53 Fantasy points. It might be some time before we see him in the ones, especially as the Cats were the minor premiers and blooded a few kids. Brownless averaged 91 in the TAC Cup last year.
A 2019 state league pick up by the Blues who was on traded, Nathan Kreuger is a key forward who didn't get a look in this year. Averaged 49 points from his 18 goals kicked in 16 games.
Last year's third pick in the national draft Izak Rankine struggled to get on the park after a hamstring injury kept him out for the majority of the season. He managed to play three games in the NEAFL for an average of 60 (limited game time). His highlight was the second last game of the season where he scored 90 from 14 disposals, nine tackles and a goal. Rankine averaged 94 per 120 mins in the U18 Championships. With plenty of senior experience in the SANFL (65 average in 2018) and a mature body, if his pre-season is injury free, then he's a lock to play for the Suns in 2020 and a lock at basement price in our Fantasy forward lines.
Jez McLennan is ready to go and is every chance to play in 2020. The defender played 14 games in the NEAFL for an average of 51. The 23rd pick last year is worth a bench spot.
Xavier O'Halloran played 12 NEAFL games in the midfield for an average of 18 disposals, three marks, four tackles and 72 Fantasy points. Pick 22 in last year's draft averaged 82 in the TAC Cup.
20-year-old U18 All Australian ruckman Kieren Briggs is some ruck depth who has the ability to play forward. Dominated the U18 Championships last year averaging 122 per 120 mins. Shared ruck time in the NEAFL this year for 63 average. Matthew Flynn's ACL has bumped him up the pecking order; however, they recruited Sam Jacobs.
After scoring 79 in the first JLT game, we thought Harrison Jones could be a chance this year. The defender averaged a handy 84 for Box Hill in the VFL playing as an inside midfielder. He was playing off half-back in 2018 where he averaged 61.
20-year-old forward Jackson Ross kicked 35 goals this year for Box Hill and averaged 61 points.
Hard to find anyone relevant here. James Jordan (VFL 63 average from 18 games) played a JLT game for 33 points from 71% TOG.
Lachlan Hosie was picked up in the mid-season draft. The 189cm forward was the leading SANFL goal kicker averaging 82 for Glenelg before moving to North where he kicked 20 goals in 10 games for an average of 67. The 22-year-old was close to a game for the Roos in the last few rounds.
Small forward Tobin Cox won't be a huge Fantasy scorer, but the 20-year-old has recently resigned for the Power after kicking 30 goals from 15 games in the SANFL. The rookie listed player averaged 56.
Although he was a Grand Final hero, even getting Norm Smith votes, but Marlion Pickett is yet to play a home-and-away game and therefore he will be basement priced in 2020. The 27-year-old had 22 disposals, kicked a goal and finished with 73 Fantasy points in the premiership win after six games in the VFL for a 69 average (including 98 in the medal winning VFL GF). Can play through the midfield and got plenty of clock in the grand final. He'll be playing round one and will be one of the most selected players next year.
Riley Collier-Dawkins will continue to be developed but as pick 20, the midfielder will be a chance at some point. Averaged  59 from 20 games in the VFL.
Most would expect Max King to make his debut early in 2020. The 202cm key forward played five VFL games where he managed gto kick 11 goals (Fantasy average of 43). Not a prolific Fantasy scorer, but a heartbeat that will be given every opportunity and worth a FWD bench spot.
Jack Bytel was taken at pick 41 last year with a pre-existing back injury. He spent the whole year on the sidelines, but was training day one this of this pre-season. While the club will most likely play it safe with him, the midfielder was touted to be a top 10 pick for his draft year. Averaged 87 in his final year of TAC Cup where he co-captained the Cannons.
Although Sinclair and Naismith should be right and definitely ahead of him, Michael Knoll is ruck depth for the Swans. We thought he may have come in late in the season when the ruck stocks were decimated, yet Sydney went with Aliir as their No.1 ruck. Anyway, after being picked up in the mid-season draft, Knoll played 13 games in the NEAFL averaging 26 hitouts and 70 points. Prior to that, the 26-year-old was going at 87 from his 7 SANFL games.
Xavier O'Neill was West Coast's first pick in last year's draft. Taken at pick 28, the midfielder averaged 57 from 18 games in the WAFL after going at 77 in the TAC Cup in 2018. It's hard to see him, or any other currently listed players who are yet to debut, get a game early on for the Eagles.
We love a mature aged recruit and Ben Cavarra was a name on the lips of many Fantasy coaches last pre-season. Averaging 84 in the VFL in his draft year, the 23-year-old sat in many teams ahead of round one. Injury kept him to 12 games for Footscray where he averaged just 67, a figure much lower than what he had done in the five years prior in the VFL.
21-year-old Jordan Sweet was recruited via the rookie draft and put in some decent performances in the VFL, but didn't get a look in for a debut. Sweet averaged 38 hitouts and 74 points for Footscray.